News Shapers: Congress in 2019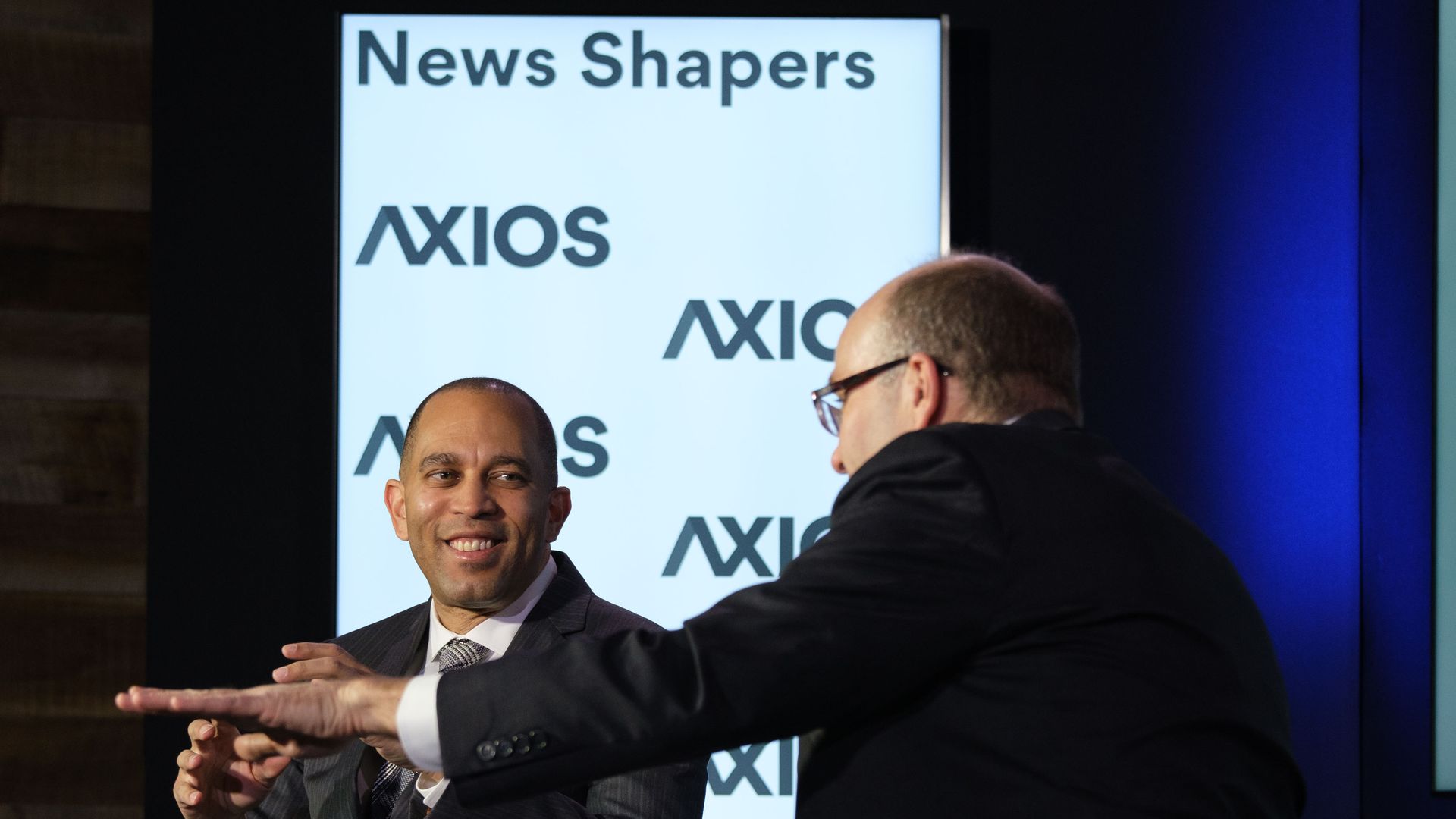 Thursday morning, Axios Executive Editor Mike Allen kicked off this year's first News Shapers event, hosting a series of legislative leaders for a look into Congress' plans for 2019.
Why it matters: Rep. Steve Scalise (R-LA), Senator Debbie Stabenow (D-MI), and Rep. Hakeem Jeffries (D-NY) touched on everything from the Green New Deal and health care to infrastructure and President Trump.
House Minority Whip Steve Scalise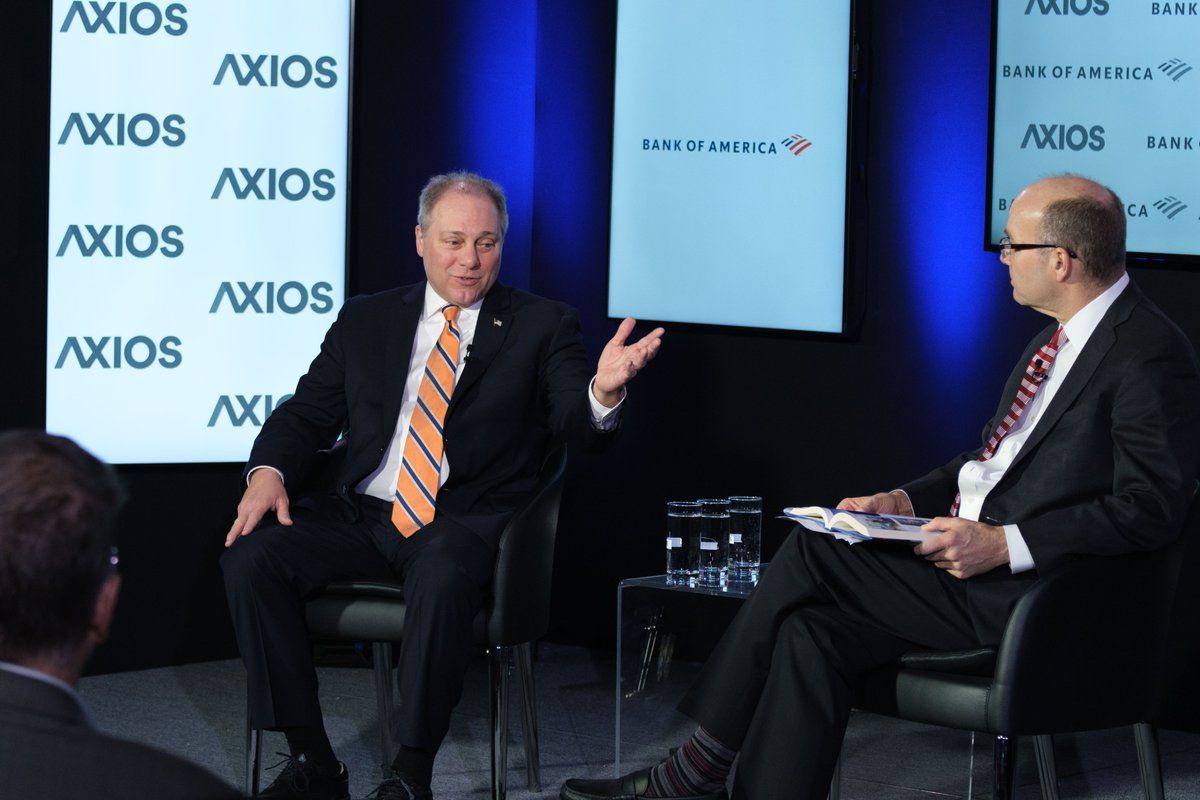 The shutdown: "I would have preferred we not had the shutdown."
Legislation preventing future shutdowns: "At a minimum, if someone is deemed essential they should be paid while on the job."
The Green New Deal: It would cripple our economy to get rid of fossil fuels in 10 years. Everyone ought to know about it and we all ought to vote on it.
The reintroduction of the Born Alive Act, which gives legal protection to infants born after a failed abortion attempt: "This will be the signature pro-life issue of this year ... you will see the full focus of the pro-life community coming behind this bill.
Go deeper: Steve Scalise: Green New Deal "would cripple our economy"
Democratic Policy and Communications Committee Chairwoman Debbie Stabenow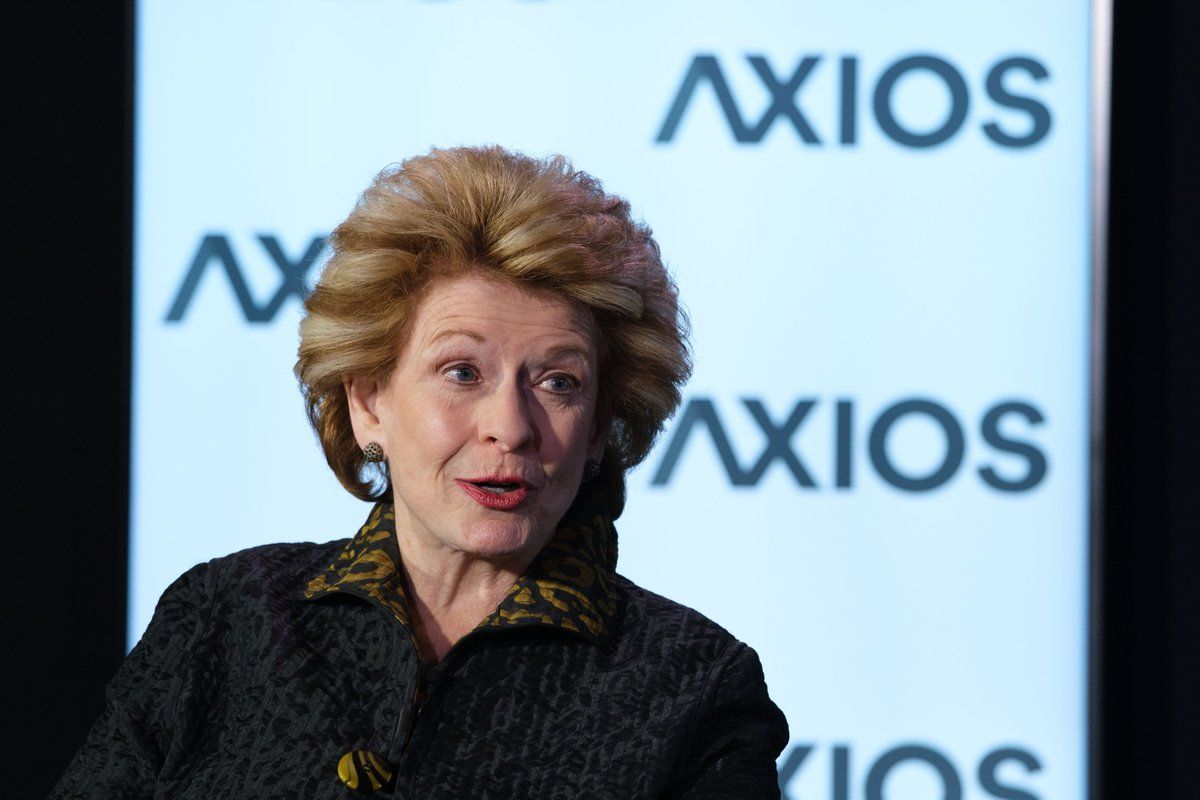 The Green New Deal: "I support the goals as it relates to climate change. I think some of the wording is of concern because it leaves things wide open and allows folks opposing it to say it mandates the government provide everybody a job, which is not true."
Medicare at 50: "This can be done now while people are debating what should happen as far as larger structural changes."
Trump's 2020 chances in Michigan: He won by 10,000 votes in 2016 and there were a lot of folks who decided not to vote or voted 3rd party. "Because of the chaos and instability in the country ... people are going to be much more engaged in this election."
House Democratic Caucus Chair Hakeem Jeffries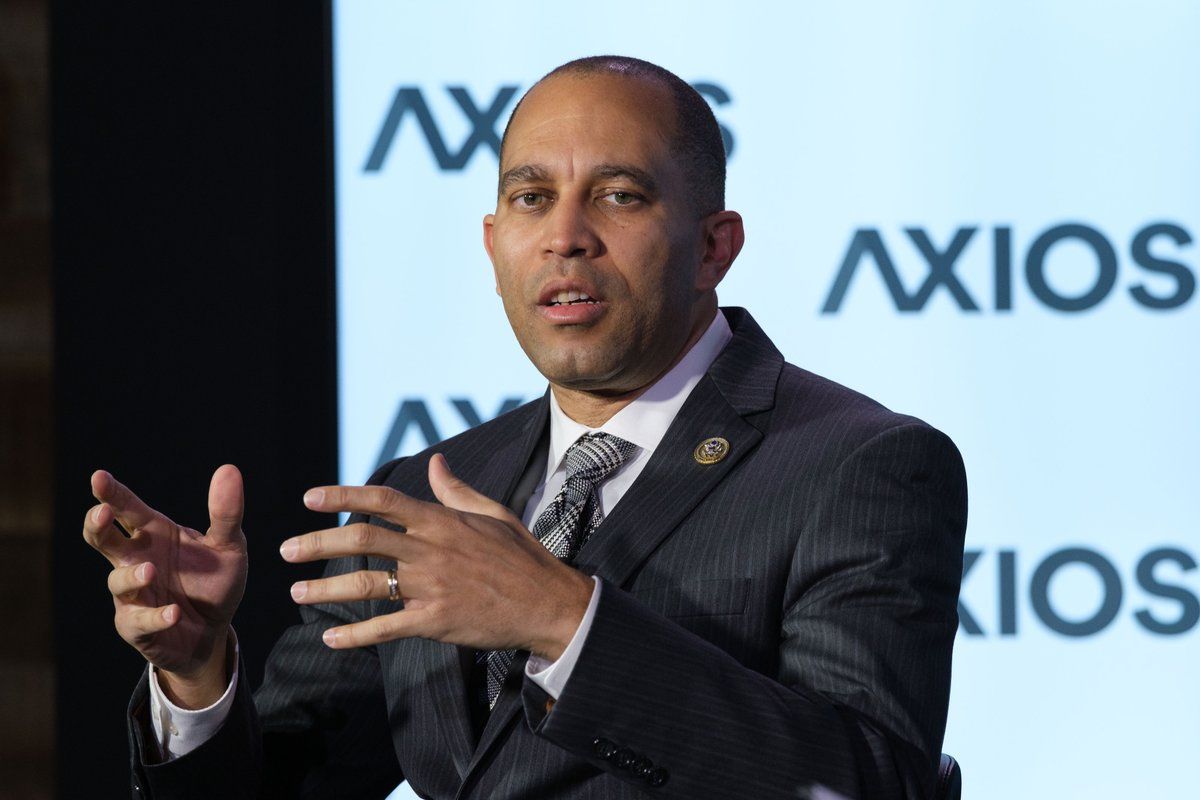 What can be done between House Democrats and Trump: "Reducing the high price of life-saving prescription drugs."
The Green New Deal: "I think the Green New Deal is an important addition to what is needed as it relates to a robust discussion about doing something meaningful about climate change."
Goals for this Congress: "If we can do something bipartisan on criminal justice reform, seems to me we should be able to do something on health care ... and infrastructure."
Thank you Bank of America for sponsoring this event.
Go deeper