Palestinian president says door is open to dialogue with Trump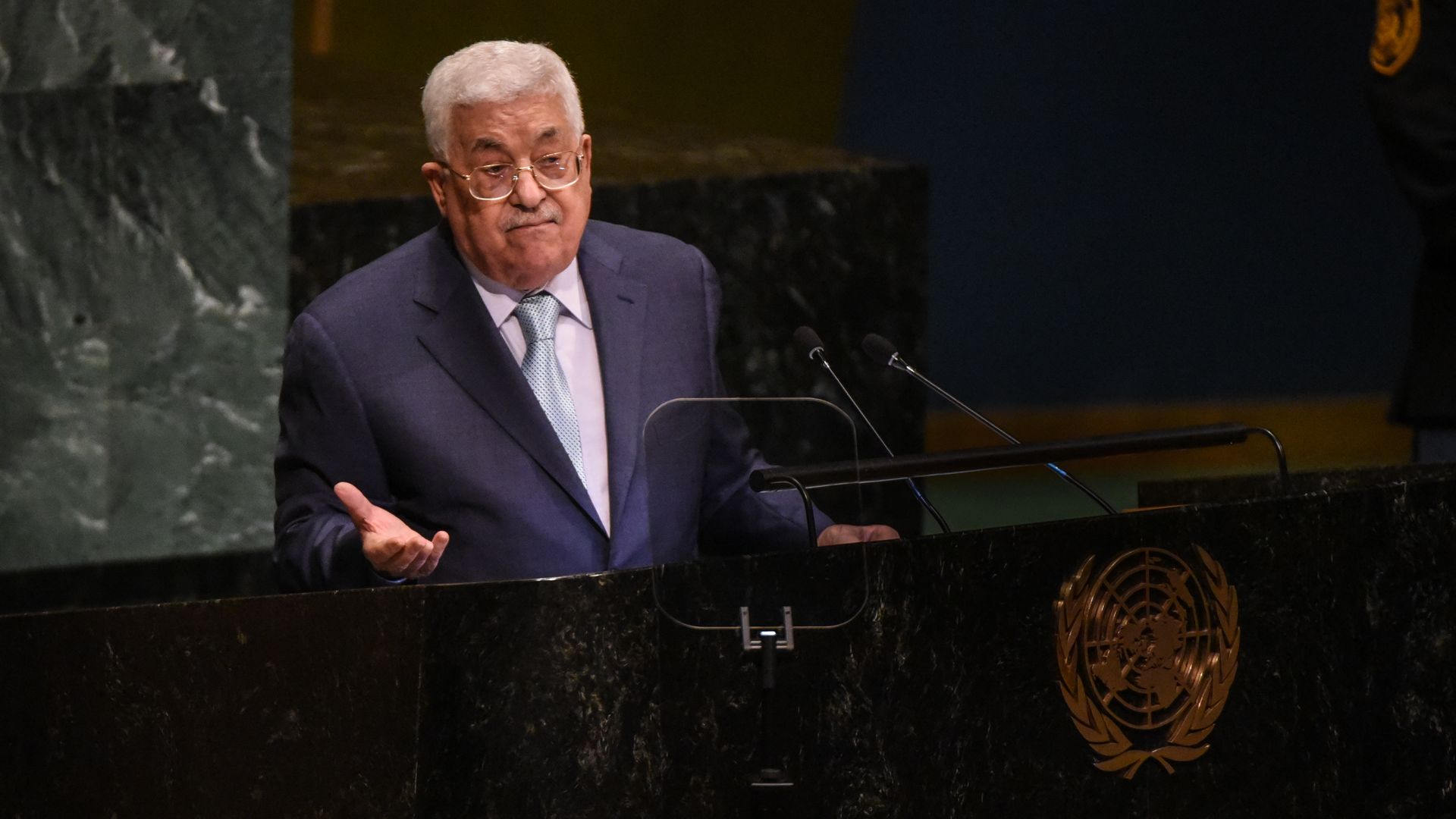 Palestinian President Mahmoud Abbas told a Democratic congressional delegation today in Ramallah that dialogue with the Trump administration, which has been frozen for more than a year, could possibly be re-opened.
Why it matters: The Palestinians have been boycotting the Trump administration since Trump's Dec. 2017 announcement that the U.S. Embassy would move to Jerusalem. This more friendly rhetoric from Abbas comes ahead of the release of the White House Middle East peace plan, which is expected in the spring.
Abbas told the Democratic delegation, which was brought to Ramallah by progressive U.S. lobbying group J Street, that in order to renew the dialogue with the Palestinians, the Trump administration must announce it is accepting a two-state solution and backing off Trump's declaration that Jerusalem is "off the table" — a statement that was understood by the Palestinians to be a sign that the U.S. doesn't support their aspirations for a capital in East Jerusalem. 
Go deeper