Howard Schultz: "I will not be a spoiler"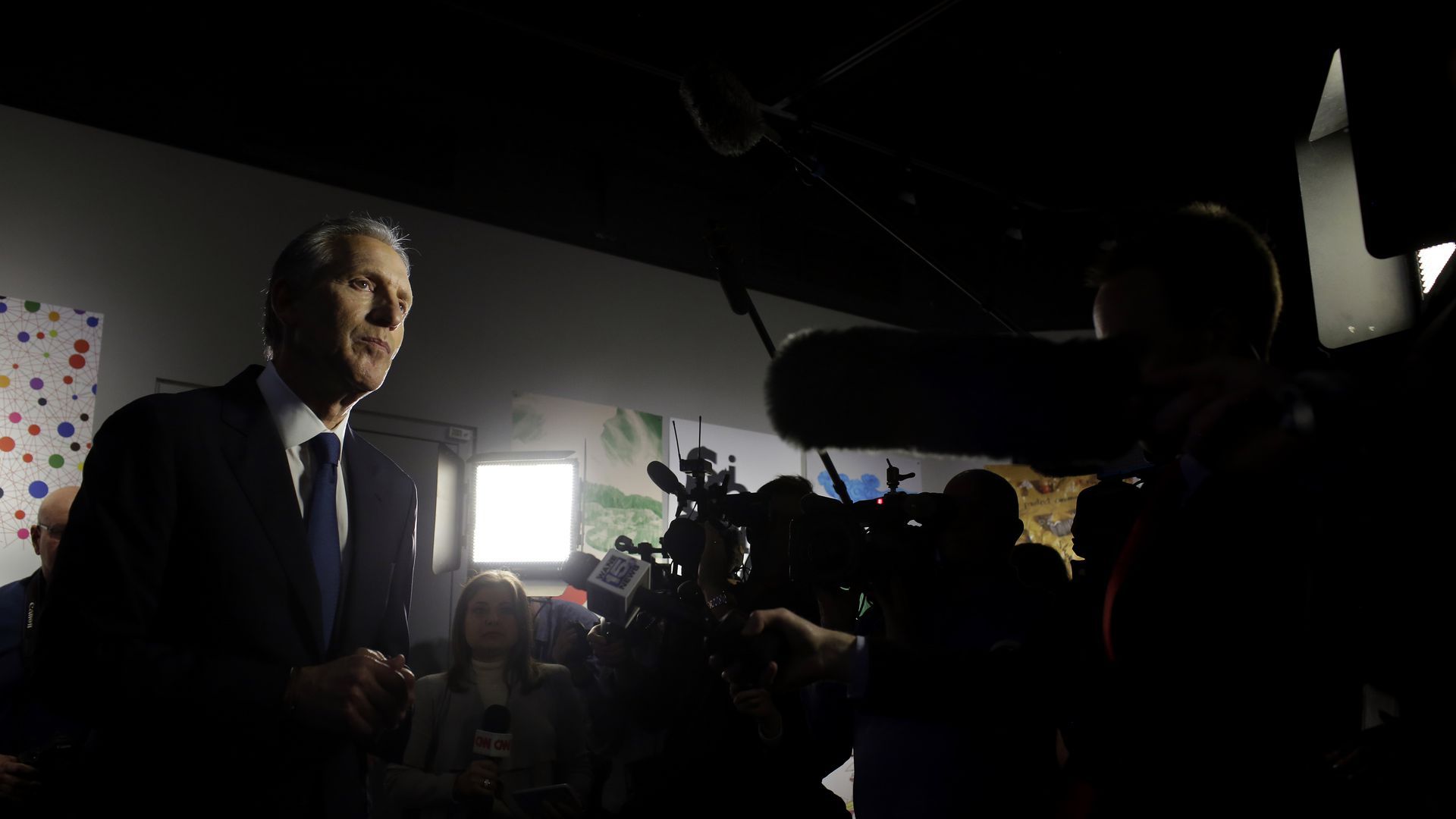 Howard Schultz tries to turn electability back on Democrats in a letter to supporters today, pledging that he is committed to making sure an independent run for president would do "nothing to re-elect Donald Trump":
What he's saying: "As I'm sure you've seen," Schultz writes, "there have been some skeptical and even downright angry comments from party activists and inside-the-Beltway pundits in the press and on social media. Others have expressed genuine fears  that an independent candidate could help re-elect President Trump."
"I hear and respect this overriding concern, and have repeatedly promised that I will not be a spoiler. I am committed to ensuring that I will do nothing to re-elect Donald Trump. I mean it." 
"Will the eventual Democratic nominee be the party's own version of a spoiler?" Schultz writes in the letter, which is being emailed to supporters and pushed through social media.
Translation: Will the nominee be so liberal that Trump can sweep in centrist votes?
☕ Schultz's tour continues at San Francisco's Commonwealth Club today, and in Santa Monica (moderated by Maria Shriver) on Thursday.
Go deeper:
Go deeper