Trump wants to keep car tariffs in his back pocket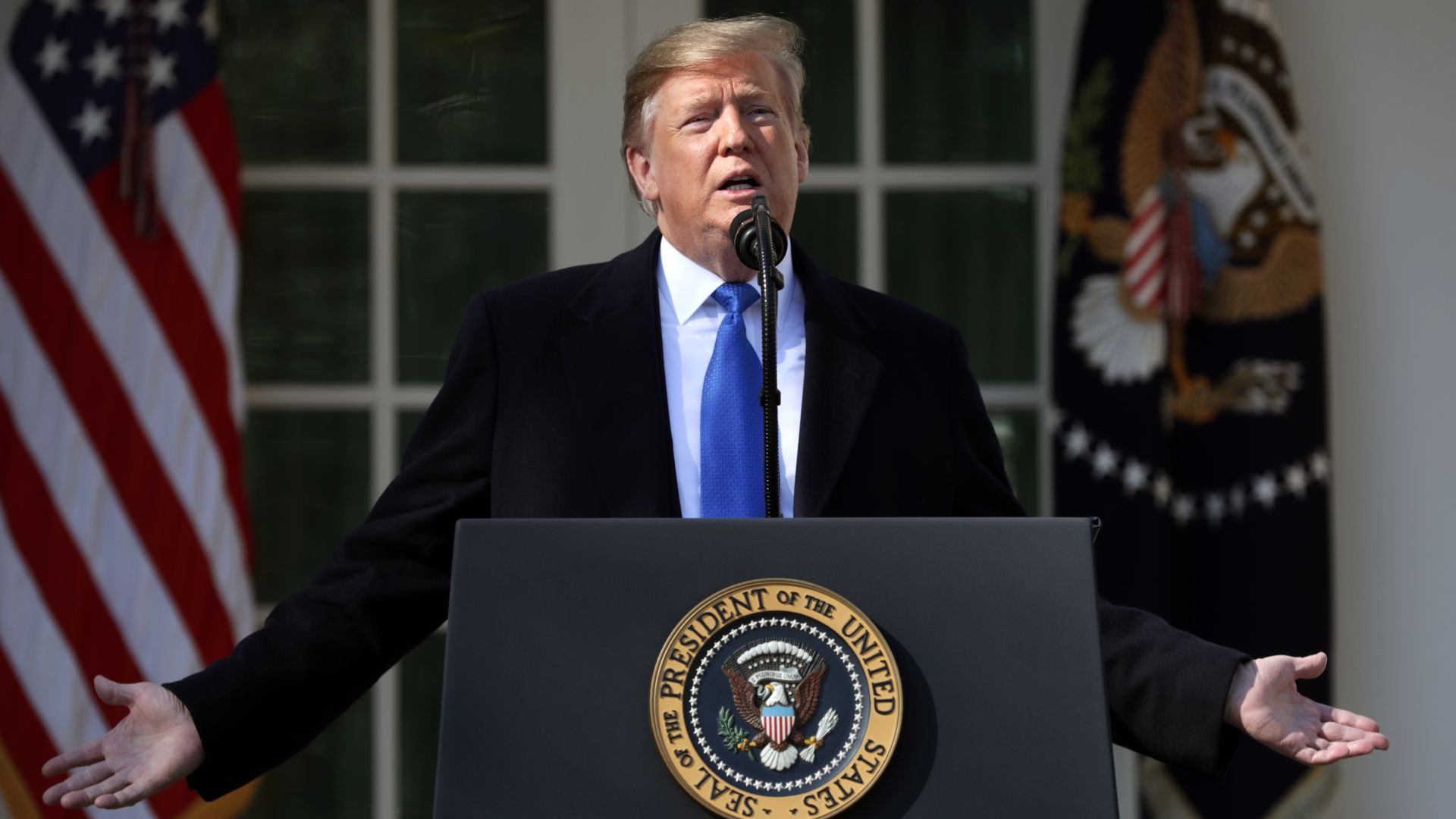 Today is the deadline for the Commerce Department to send the White House its auto tariffs report.
Why it matters: The report will recommend whether Trump should follow through on his threat to use a "national security" law to impose massive tariffs — Trump likes the round number of 25% — on imports of cars and car parts.
If Trump follows through on these tariffs, allies will go crazy, especially the Europeans, but also the Japanese and maybe the Koreans. (Canada and Mexico are largely protected by side letters in their new trade deal with the U.S.)
U.S. business leaders won't be happy with car tariffs, either, and there will almost certainly be a legal challenge to the notion that automobile imports constitute a national security threat.
The U.S. Chamber of Commerce's leader of international trade, John Murphy, tweeted this morning: "Reminder: The auto industry is united in opposition. Nearly all economists too. It's a terrible idea."
Behind the scenes: Most of Trump's senior economic advisers — with the notable exception of Peter Navarro — think imposing car tariffs is a terrible idea. But Trump tells everyone who'll listen that the threat of car tariffs is his best source of leverage in negotiations with foreign leaders.
Trump says privately he used them against Canadian Prime Minister Justin Trudeau, and he believes that by hanging the threat of car tariffs over the ongoing trade negotiations with the Europeans, the Trump administration will get a better deal.
Sources familiar with the White House's auto tariffs strategy tell me they plan to keep the contents of the Commerce report a secret, at least for the time being, as is their prerogative under the law. 
The bottom line: A senior Republican Senate aide familiar with the strategy described it this way: "Mostly that they don't want to make it public so that the president can keep it in his back pocket as a threat (no matter what it says about cars and national security)."
Go deeper: Inside Trump's car obsession
Go deeper