Tulsi Gabbard on the issues, in under 500 words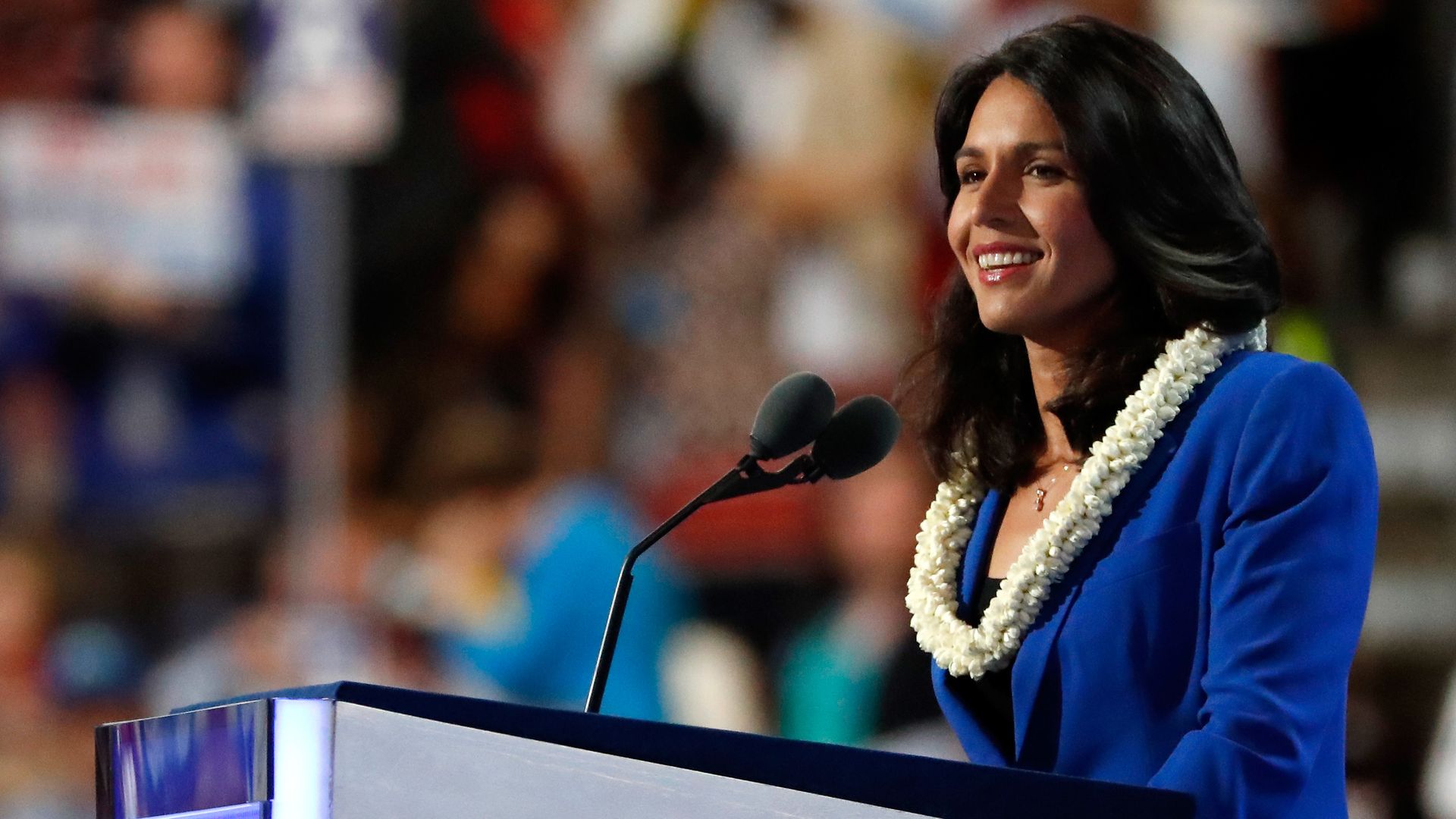 Rep. Tulsi Gabbard (D-Hawaii) is an Iraq War veteran who has bucked the Democratic establishment on a few high-profile occasions. During the 2016 primary, she resigned as vice chair of the DNC to throw her support behind Sen. Bernie Sanders. She also met with President Trump during his transition — and joined Republicans in promoting the use of the phrase "radical Islam."
Key facts about Gabbard
Current position: Congresswoman from Hawaii since 2013
Age: 37
Born: Leloaloa, American Samoa
Undergraduate: Hawaii Pacific University
% of votes in line with Trump, per FiveThirtyEight: 21.7%
Previous roles: Hawaii state legislature, Hawaii Army National Guard, Senate legislative aide, Honolulu City Council
Gabbard's stance on key issues
Green New Deal: No stated position, but proposed a bill in 2017 to transition to 100% renewable energy to generate electricity by 2035.
Medicare For All: Supports. Said that she doesn't want to eliminate private insurance.
Abortion: Told the Rubin Report: "Unless a woman's life or severe health consequences is at risk, then there shouldn't be abortion in the third-trimester."
Education: She wants to get rid of tuition and fees at 4-year public colleges and universities. She also supports free community college tuition for everyone.
Also Sanders-esque: She has spoken about reducing the role of money in politics and has called for a reduced military presence in the Middle East.
Big business: Supports breaking up big banks, per her campaign website.
Key criticism of Gabbard
Her LGBTQ record: When she was young, she worked for her father's anti-gay organization, and when running for state legislature in 2002, she talked up her support for her father's efforts to ban same-sex marriage in Hawaii. She has since apologized, saying that those positions were a result of her conservative upbringing.
"Extreme vetting" vote: She voted with congressional Republicans on an Obama-era bill that would place "extreme vetting" measures on Iraqi and Syrian refugees.
1 fun thing about Gabbard
She is the first American Samoan and first Hindu member of Congress.
Go deeper: Everything you need to know about the other 2020 candidates
Go deeper