Polish PM cancels Israel trip amid tensions over the Holocaust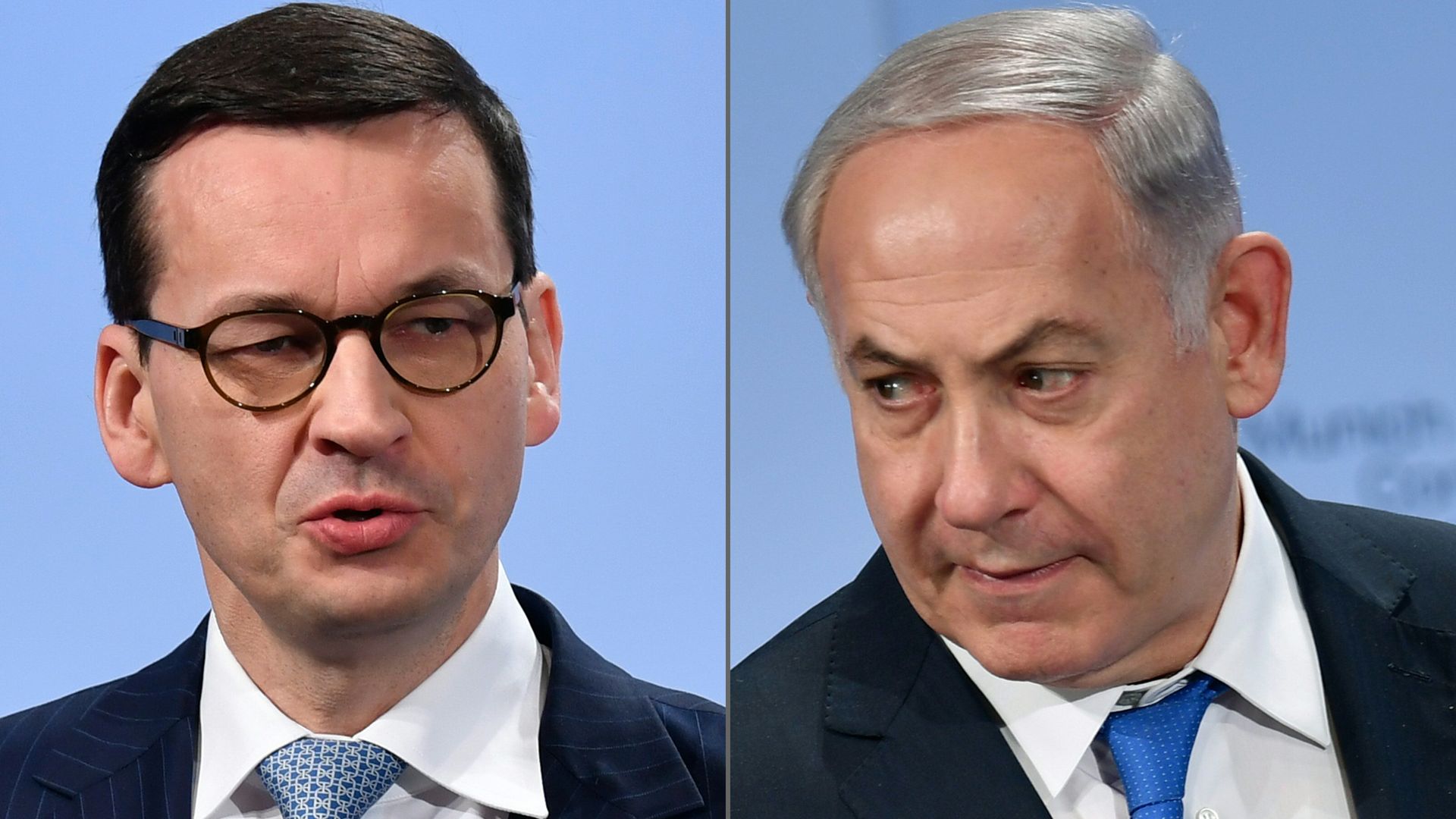 Polish Prime Minister Mateusz Morawiecki canceled a planned trip to Israel this week amid ongoing diplomatic fallout over comments by Israeli Prime Minister Benjamin Netanyahu about Poland's role in the Holocaust, per AP.
Backdrop: At a Middle East conference in Warsaw last week, Netanyahu said that "Poles cooperated with Nazis" during the Holocaust, but had been quoted in the Jerusalem Post as saying "the Poles," implying the whole nation of Poland was at fault. Israel and Poland have clashed on this semantic issue before, holding secret backchannel talks last year over a controversial Polish law that criminalized attributing crimes committed during the Holocaust to Poland.
Go deeper: Secret backchannel talks ended Israel-Poland crisis over Holocaust law
Go deeper