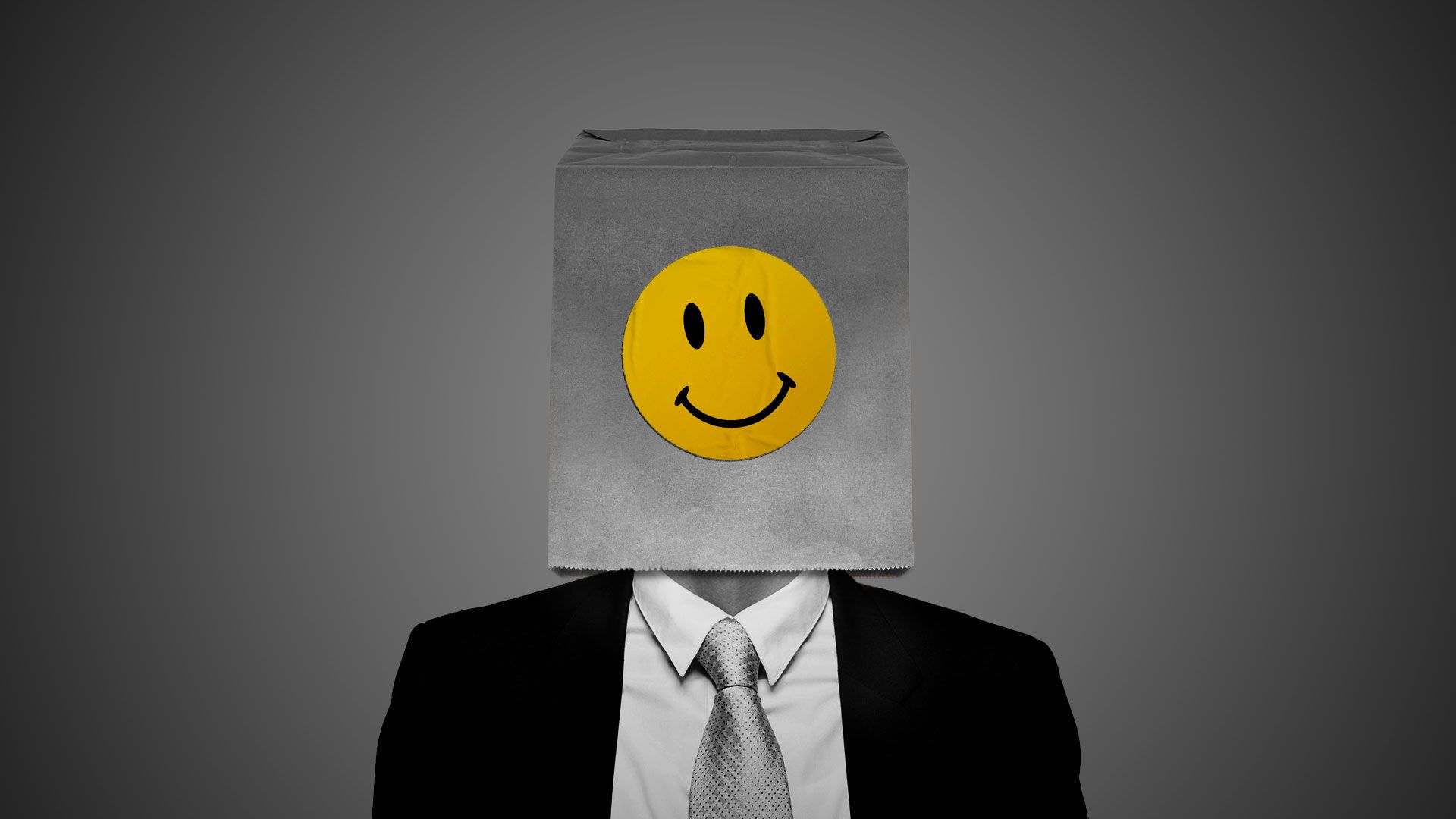 Resigning in shame isn't really a thing anymore. Hanging on for dear life, and hoping everyone will forget about your scandal, is the new thing.
Why it matters: It's not just Virginia Gov. Ralph Northam. It's a growing group of elected officials who are still hanging around despite scandals that would have been considered fatal in the past. That's a sign of our shorter attention spans and the lightning speed of today's news cycles — but it's also a sign of how our standards have changed.
You see it with Northam (D) insisting he's going to stick it out in office after the discovery of a racist photo in his medical school yearbook — which prompted him to acknowledge that he wore blackface in 1984 to impersonate Michael Jackson.
You see it with Virginia Lt. Gov. Justin Fairfax (D) insisting he won't resign after sexual assault allegations by two women.
You see it with Rep. Steve King (R-Iowa) staying in Congress after being stripped of his committee assignments over racist comments.
You see it with Rep. Jim Jordan (R-Ohio) keeping his seat in Congress despite accusations that he knew about sexual abuse of athletes at Ohio State University and didn't do anything about it.
You see it with Reps. Chris Collins (R-N.Y.) and Duncan Hunter (R-Calif.) running for re-election — and winning — even though they're facing federal indictments.
You see it with Sen. Bob Menendez (D-N.J.) being re-elected after his highly publicized trial on corruption charges. (He was acquitted on seven counts, and the Justice Department dropped the rest of the charges.)
And let's not forget the obvious: The "Access Hollywood" tape didn't exactly keep Donald Trump out of the White House.
Why is it happening? Part of it is "the atomized, 24-second news cycle where the speed of digitized platforms and the compressed attention spans of the audience have us careening from one controversy and outrage to the next," says Kevin Madden, a veteran GOP strategist who worked on Mitt Romney's presidential campaign.
But it's also because scandal-ridden politicians can use social media to mobilize their supporters: "If Richard Nixon had Fox News or Twitter, would he have felt as much public pressure to ultimately resign?"
And to Michael Feldman, a Democratic strategist who worked on Al Gore's presidential campaign, it's also a sign that we're just surrounded by so much scandal — starting with Trump's Russia investigation and other scandals — that the shock value has worn off.
"We are more hardened, we are more distracted, and if you're under siege, you have reason to believe that everyone might move on," Feldman said. "The president is the ultimate example."
Another factor: hyper-partisanship. With Republican and Democratic heels dug in on issues big and small and legislatures and electoral votes hanging on razor-thin margins, neither side has reason to toss one of their own overboard too fast when scandal hits.
It's not just an American phenomenon, either. As Axios' Dave Lawler points out, British Prime Minister Theresa May didn't step down after her Brexit plan went down in flames. Jeremy Corbyn didn't let a few allegations of anti-Semitism stand in the way of leading Britain's Labour Party.
And Israeli Prime Minister Benjamin Netanyahu is running for re-election even though Israeli police want him indicted for bribery, fraud and breach of trust.
This isn't a completely new tactic: Bill Clinton blazed the trail when he shrugged off his impeachment and stuck around. But look at that list, and it's hard to argue that the "hell no I won't go" club isn't bigger than it used to be.
The bottom line: They're betting that the public will move on — and they're usually right.
Go deeper:
Go deeper