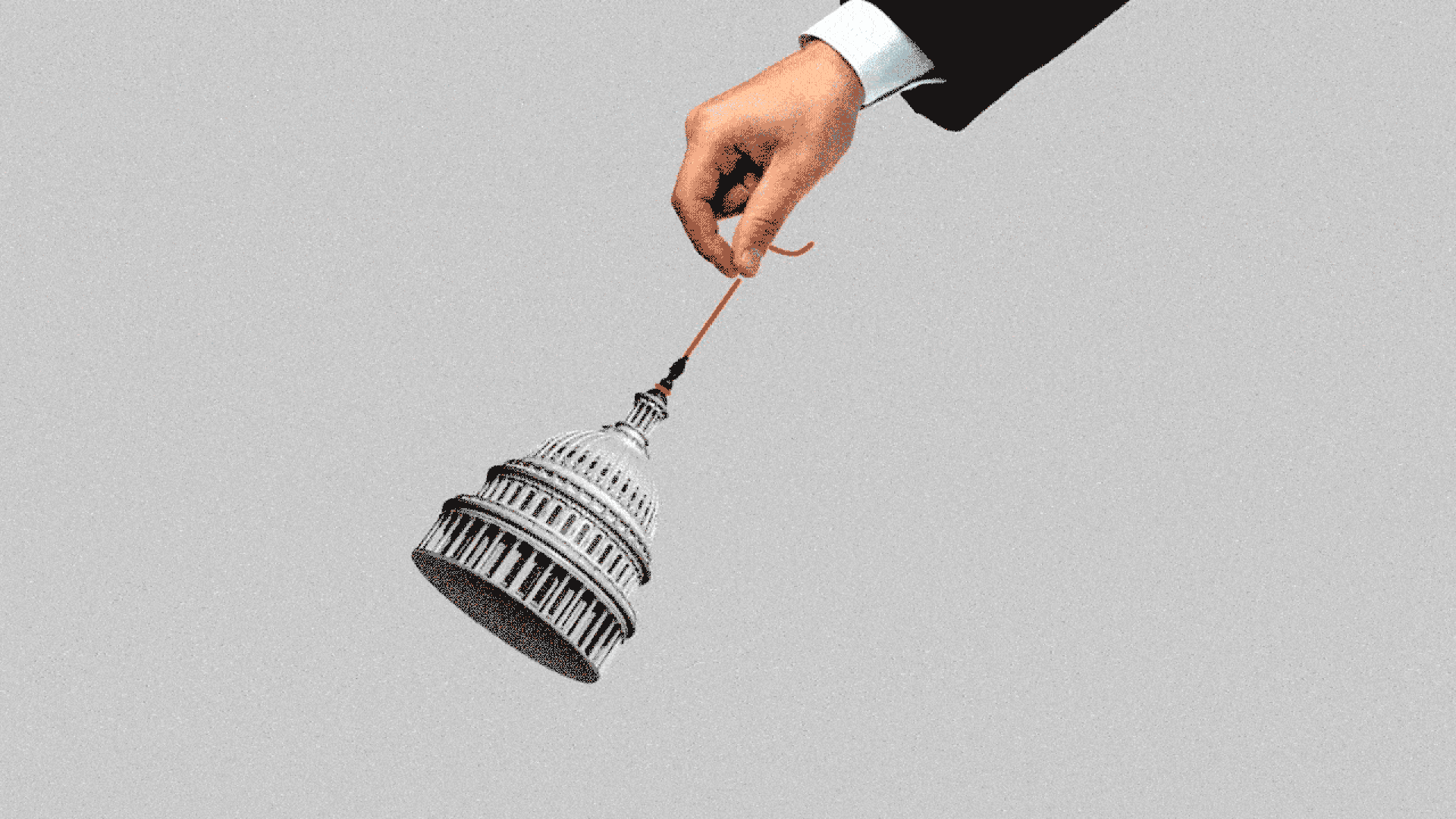 A senior government official who was involved in the spending negotiations over the past few weeks told me the experience taught them something disturbing.
"We're going to go to the edge on everything," the official said on Friday, shortly after Trump signed the bill to fund the 25% of the government that had shut down for 35 days on his watch.
Why it matters: The White House has just gotten through a spending fight that pushed Congress — and the federal workforce affected by the shutdown — to the brink. But even uglier skirmishes are imminent, including whether to raise the federal government's debt limit and break Congress' self-imposed budget caps.
What's next? In a phone conversation this morning, I asked a senior White House official if he thought the shutdown had any benefit for the Trump administration.
"I think it's absolutely been effective, because the president is winning the message on border security," the senior official said.
Trump "was able to use that 35-day period to highlight that issue and all the polling data that we've got seems to indicate that while we did get blamed for a shutdown, the numbers moved dramatically in our favor on the issue of border security," the official said. "And that never would've happened if we'd signed the bill back in December."
(FYI: I'm not aware of public polling that shows a dramatic improvement for the president on border security; though the White House has mentioned private polling that shows numbers moving in their direction in key swing districts.)
I also asked the senior official if he would dispute that characterization that this administration will "go to the edge on everything" — especially on impending battles over 2020 spending levels and raising the debt limit.
"If you get the impression that it's going to be intentional, I think that's unfair," the official said. "If you think that's the practical outcome, that's probably accurate.
"If we know one thing about Congress, it waits to the very last minute to do everything anyway."
Go deeper:
Go deeper