Trump's go-it-alone presidency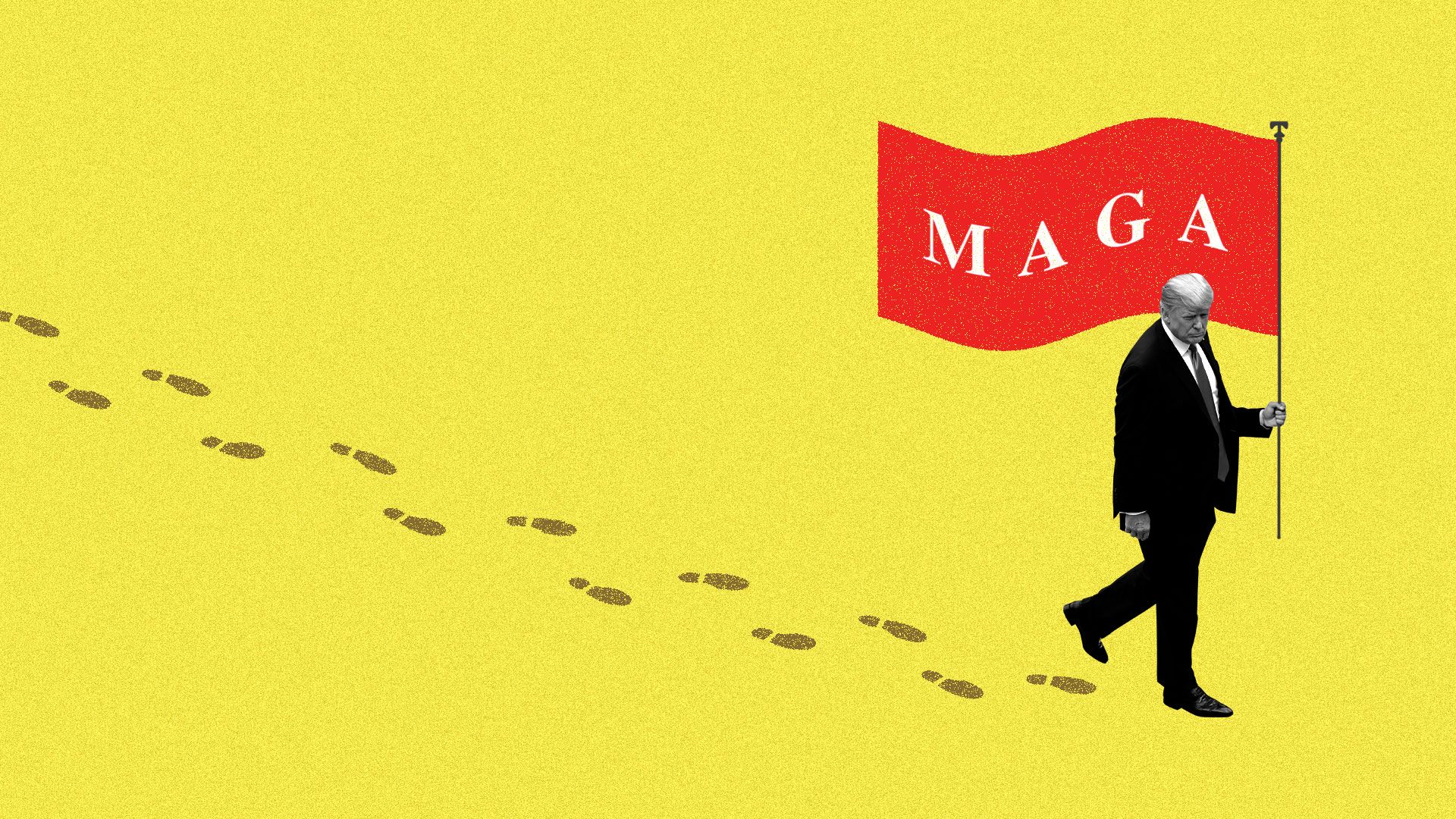 Shortly after becoming President Trump's acting chief of staff, Mick Mulvaney conveyed a blunt message to several Cabinet secretaries. According to a senior White House official with direct knowledge and another source briefed on the private conversations, Mulvaney told the Cabinet officials that their "highest priority" over the next year would be deregulation.
What they're saying: "We knew there was one thing we could do without legislation," the senior official told me. When Mulvaney sits down with the president to discuss the Cabinet secretaries' performance, the official said, "Dereg is going to be top of the list."
Why it matters: Trump relishes using the power of the presidency to do whatever he can without Congress.
Trump made his most dramatic use of executive power on Friday by declaring a national emergency so he could circumvent Congress and spend billions of dollars for his wall.
This is the latest piece of a trend that may define the modern American presidency. Obama used executive power without apology when Congress blocked his agenda in the latter years of his presidency. And George W. Bush enthusiastically pushed the boundaries of presidential power.
Trump has looked for creative ways to use executive power to advance his agenda. His shock-and-awe series of executive orders early in his presidency resulted in protracted court battles, some of which he won.
His agencies are sweeping away regulations, including the most aggressive gutting of environmental regulations since at least President Reagan, and maybe ever. 
Behind the scenes: More than half a dozen current and former White House officials told me that after they passed their big tax bill last Congress, a broad consensus emerged: Trump wouldn't get anything else big through Congress before his re-election bid.
Trump appears to share that view. Since the tax bill's passage, he has focused on issues where Congress has little power, including foreign policy and trade.
While Congress can block his trade deal with Canada and Mexico, the Trump administration has made clear they won't need the Hill's signoff for the China talks. But there's a trade-off for his legacy: The next president will be able to unilaterally undo any China agreement — just like Trump reversed Obama's Iran deal.
The bottom line: This concentration of power in the executive branch is part of the reason Republicans have invested so much in confirming new judges. In a world of government by executive order, Congress loses its relevance and judges become the surest check on an overreaching executive.
Go deeper:
Go deeper