Scoop: Netanyahu held secret meeting with Morocco's foreign minister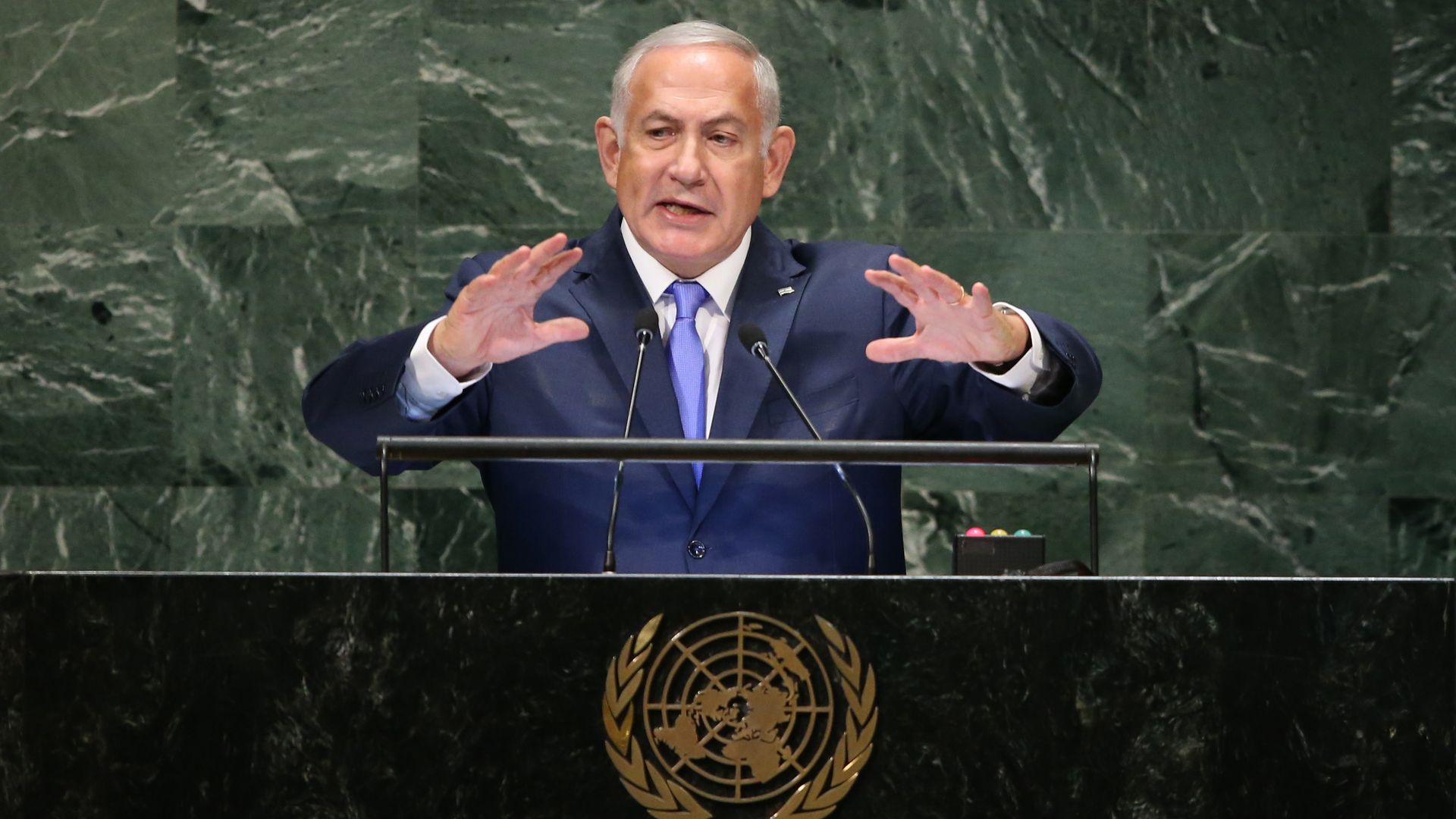 Israeli Prime Minister Benjamin Netanyahu held a secret meeting with Moroccan Foreign Minister Nasser Bourita on the sidelines of the UN General Assembly meeting in New York last September, an Israeli official told me.
Why it matters: Israel hasn't had diplomatic relations with Morocco since start of the second intifada in 2000. The two countries had full diplomatic relations between 1995 and 2000 after the Oslo Accords were signed between Israel and the Palestine Liberation Organization.
An Israeli official told me that Netanyahu stressed in the meeting that Israel wants to normalize relations with Morocco. He also said that he is interested in visiting Morocco publicly — like the visit he made in November to Oman.
Netanyahu and Bourita also discussed efforts to counter Iranian actions in the region, the official told me. Morocco has cut ties with Iran over alleged Iranian attempts to meddle in Moroccan internal affairs.
Netanyahu's office did not deny this account and told me: "We do not comment on contacts with countries Israel has no formal relations with."
Go deeper: Israeli report says Saudis won't back Trump peace plan without concessions
Go deeper