Judge fixates on Manafort's ties to suspected Russian intelligence operative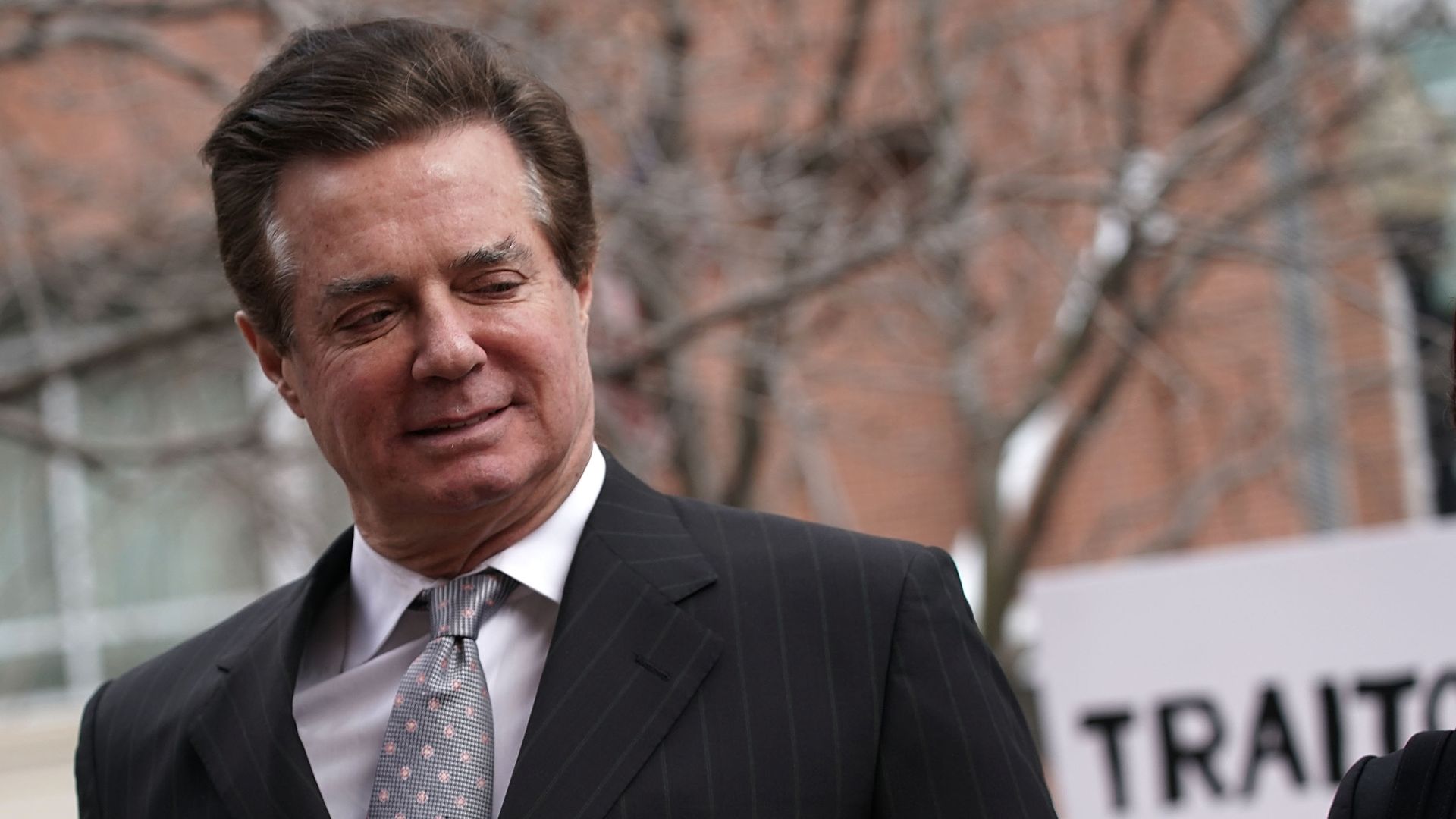 In a partially-redacted transcript of a hearing this week, Judge Amy Berman Jackson called direct attention to the significance of lies Paul Manafort told about longtime business associate Konstantin Kilimnik, who the Mueller investigation believes has ties to Russian intelligence.
"[W]e've now spent considerable time talking about multiple clusters of false or misleading or incomplete or need-to be-prodded-by-counsel statements, all of which center around the defendant's relationship or communications with Mr. Kilimnik. This is a topic at the undisputed core of the Office of Special Counsel's investigation..."
Why it matters: Manafort, who prosecutors said on Friday could face between 19 and 24 years in prison for financial crimes, had the chance to cooperate with the special counsel in exchange for leniency. And yet he chose to throw that opportunity away and risk spending the rest of his life in prison by lying to investigators, including — among other details — about his interactions with Kilimnik.
What we know: Kilimnik served as Manafort's liason to Russian oligarch Oleg Deripaska and was in frequent communication with Manafort while he was working as Trump's unpaid campaign manager, according to the Washington Post. He served in the Soviet army and is believed to have been an officer in the GRU, the Russian intelligence agency indicted by Mueller for hacking and leading the interference effort in the 2016 U.S. presidential election.
Deputy Trump campaign manager Rick Gates, who is a cooperating witness, told the special counsel that Manafort shared 2016 campaign polling data with Kilimnik. Manafort subsequently lied to investigators about doing so — one of the false statements that caused him to breach his plea deal.
What we don't know: It's unclear when Manafort shared the data and whether it was public or private campaign information. Notably, however, Manafort's defense attorney told Judge Jackson in a hearing that the data was too complex to be of any use to Kilimnik: "It frankly, to me, is gibberish ... It's not easily understandable."
Jackson responded: "That's what makes it significant and unusual."
The bottom line: Jackson called Manafort's lies "a problematic attempt to shield his Russian conspirator from liability," raising "legitimate questions about where his loyalties lie." It's a remarkable statement from a federal judge who knows far more than the public about what exactly Robert Mueller has uncovered.
Go deeper: Every big move in the Mueller investigation
Go deeper