Mueller says Paul Manafort should serve 19-24 years in prison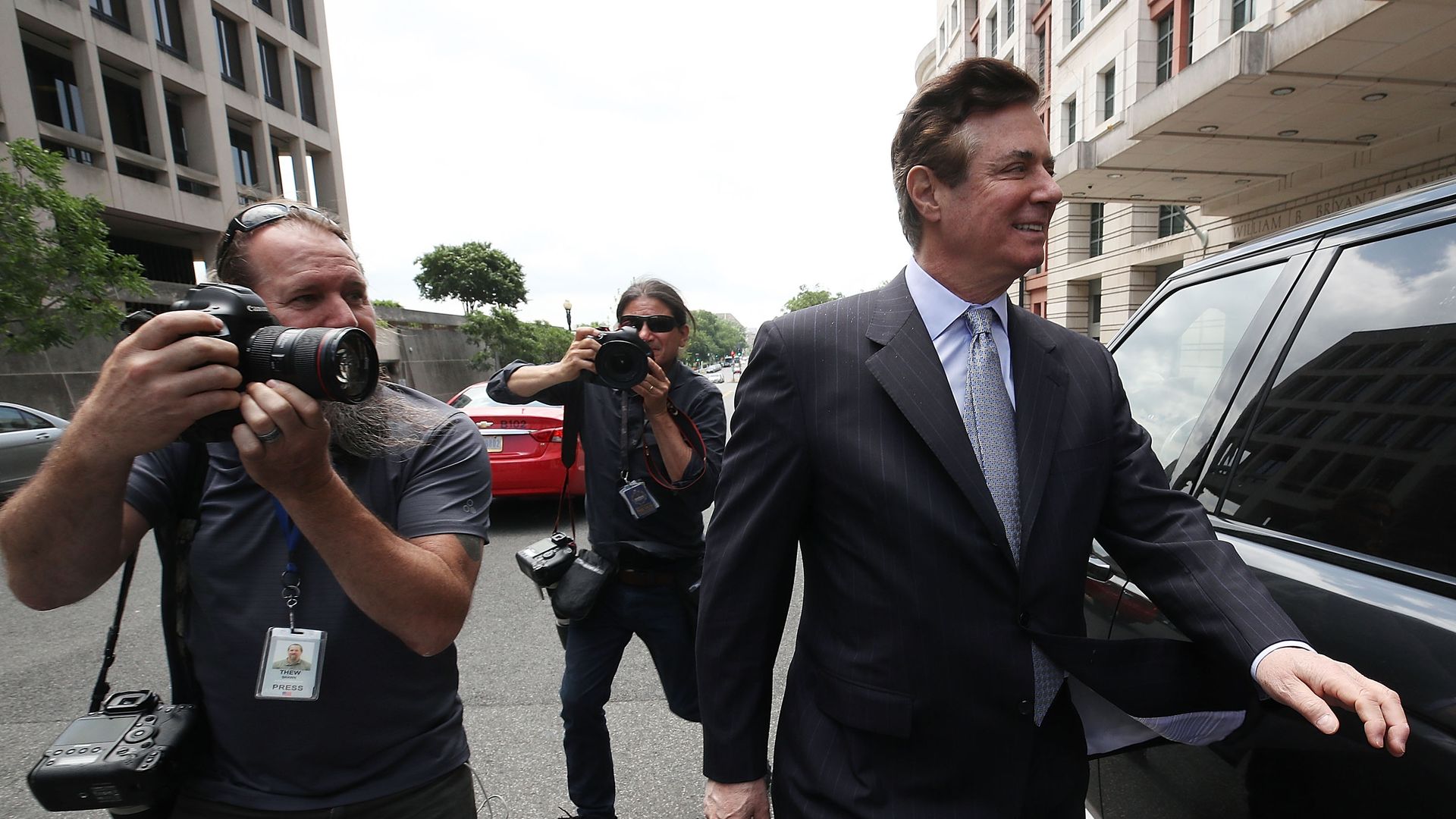 Prosecutors for special counsel Robert Mueller said in a new court filing that President Trump's former campaign manager Paul Manafort should serve between 19.5 and 24.5 years in prison for the financial crimes for which he was convicted in a Virginia court last August.
"In the end, Manafort acted for more than a decade as if he were above the law, and deprived the federal government and various financial institutions of millions of dollars. The sentence here should reflect the seriousness of these crimes, and serve to both deter Manafort and others from engaging in such conduct."
Why it matters: This would essentially be a life sentence for the 69-year-old Manafort. He is also facing a separate case in D.C., where a judge recently ruled that he had violated his plea agreement with Mueller and could therefore lose out on any potential leniency he might be offered.
Go deeper