2020 divide: Anger vs. optimism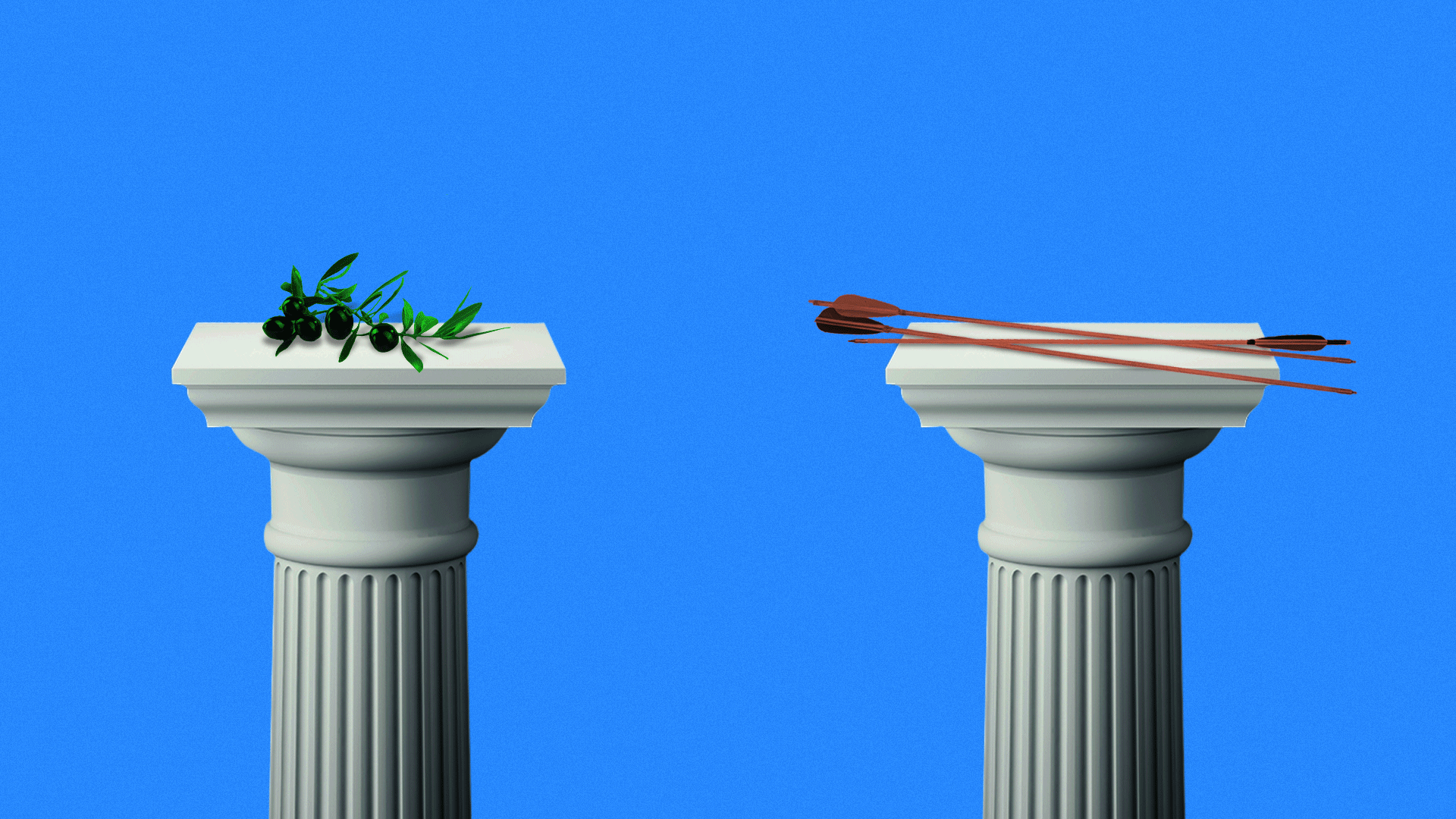 The 2020 Democratic field splits into two rough camps: anger vs. optimism.
The big picture: Democrats ultimately have to choose between someone who's the mirror image of President Trump (an angry fighter) — or the opposite (an optimistic pragmatist).
One Democratic operative said you can even see the difference by turning down the sound on the candidates' announcement videos.
Sen. Kamala Harris is the clearest example of a candidate who so far has straddled the two camps.
The fighters are defined by their brand of liberal populism:
Think Sens. Elizabeth Warren and Bernie Sanders, who argue that Americans are victimized not just by Trump, but by corporations, billionaires, and a rigged system.
Exhibit A ... Warren tweeted yesterday: "I want to be absolutely clear: this ridiculous wall isn't a national emergency, and Donald Trump isn't king. We'll fight this with everything we've got."
The optimists paint a hopeful, and relatively more moderate, view:
Sens. Cory Booker and Amy Klobuchar, as well as Julián Castro fall squarely in this category. So would Joe Biden, Sen. Sherrod Brown and Beto O'Rourke if they were to run.
Exhibit B ... Klobuchar tweeted yesterday: "Both sides of my family arrived in America with nothing but a suitcase, looking for a better life for their families. Their story isn't so different from people working towards opportunity today. It's past time for comprehensive immigration reform."
What the polls show: Democratic voters value electability. 56% "prefer someone who would be a strong candidate against Trump even if they disagree with that candidate on most issues," according to a recent Monmouth University poll.
"People will be willing to set aside ideology because they want a winner," said Matt Bennett, co-founder of centrist think tank Third Way.
Go deeper:
Go deeper