Scoop: Terry McAuliffe book tells of Trump call amid racial violence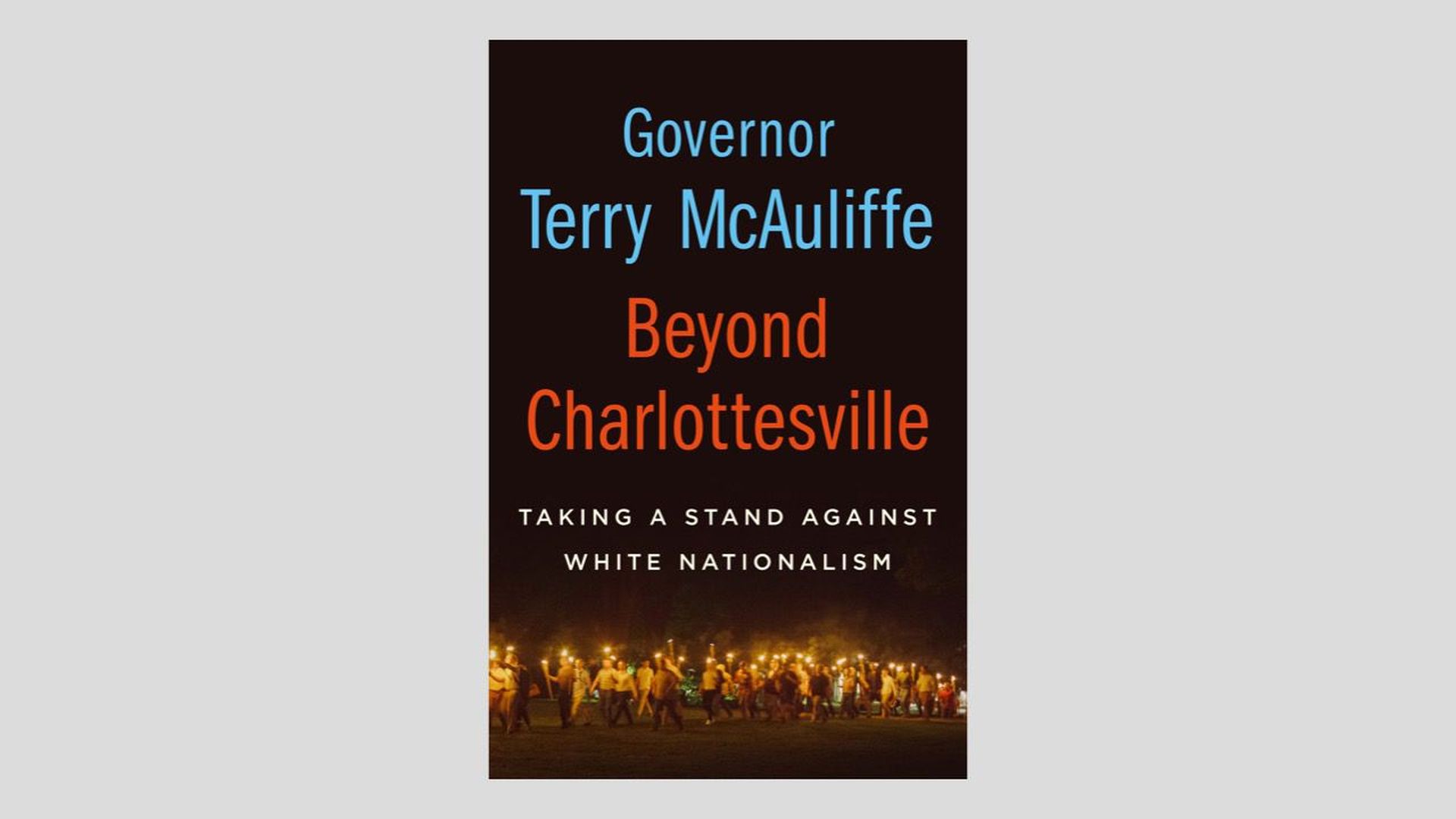 Terry McAuliffe remembered the "Operator 1" calls from the days when President Bill Clinton would ring him at 1 a.m.
Now, McAuliffe was Virginia's 72nd governor. President Donald Trump was calling about the racist violence that had exploded that day in Charlottesville.
McAuliffe — who tells the story in his book coming July 16, "Beyond Charlottesville: Taking a Stand Against White Nationalism" — was about to give a press conference. Trump, who was at his club in Bedminster, N.J., was also about to speak. McAuliffe told the president to go first, and said he'd wait.
Watching on TV as he prepared to go to the microphones, McAuliffe then saw Trump blame "many sides."
"I fully believed he'd do the right thing," McAuliffe told me in an interview. "I was shocked."
"There was so many lessons learned coming out of Charlottesville," the former governor added. "I had the front-row seat, calling the shots. Someone had to write it."
The book, from the Thomas Dunne Books imprint of St. Martin's Press, is — sadly — newly relevant after the blackface controversy in the government he left behind. Gov. Ralph Northam was lieutenant governor under McAuliffe.
McAuliffe, who had been working on the book for the past nine or 10 months, is likely to add an epilogue on the scandal.
"It's embarrassing," McAuliffe said. "It's a state that I'm very proud of."
Go deeper