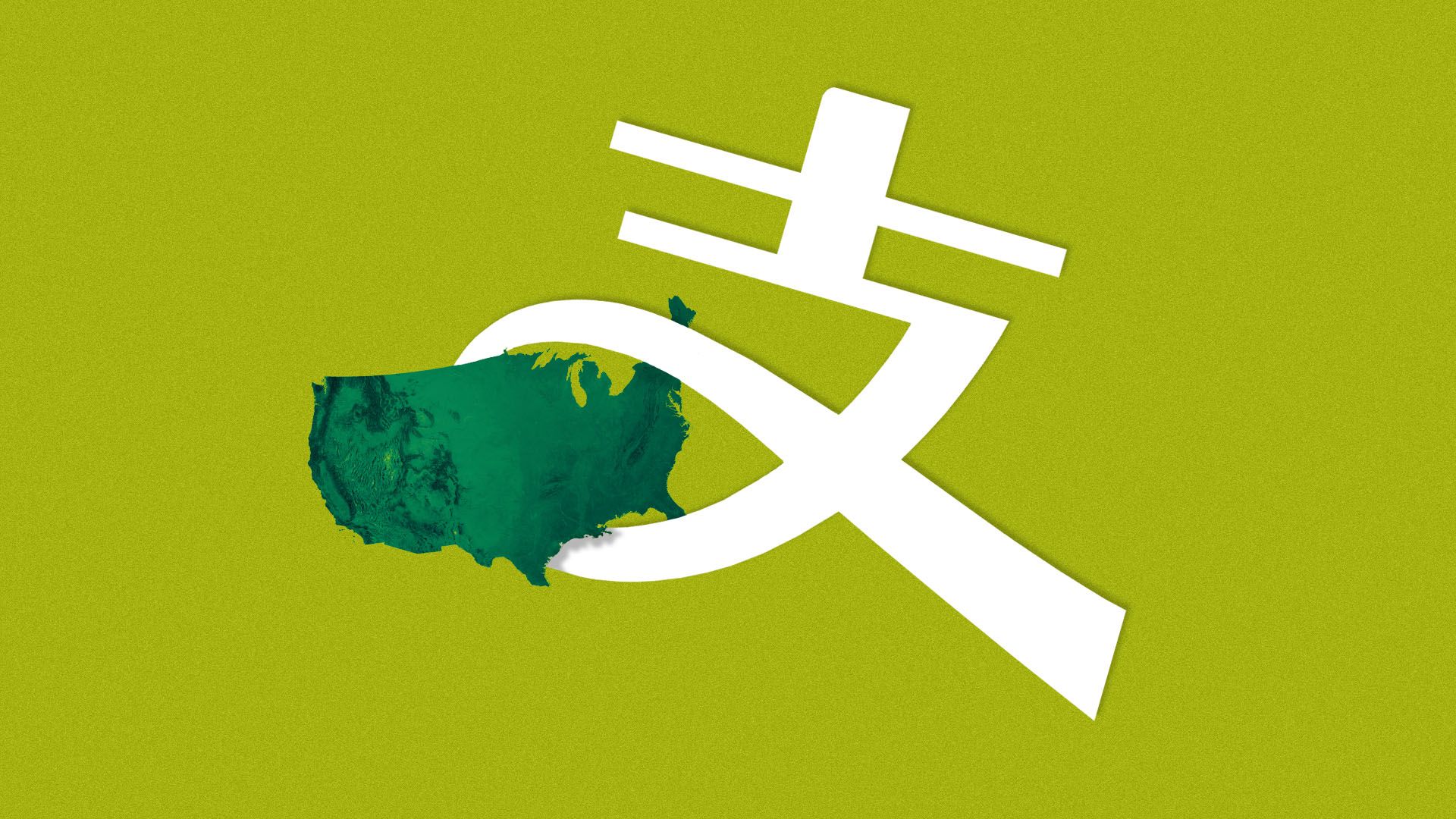 Alibaba, China's e-commerce behemoth, is making new inroads in the U.S. and Canada, adding its mobile payment system to thousands of stores — convenience, drug stores and other shops — frequented by Americans of all income levels.
What's happening: Alipay insists that it is not after American customers, instead seeking to serve Chinese tourists, students and business people who come in droves to North America every year.
But while its partnerships — with chains like 7-11 and Walgreens — may serve a lot of Chinese visitors, these stores' main clientele is ordinary locals, who now will become acquainted with the Alipay name.
The big picture: Alibaba is enticing U.S. businesses with Alipay, which allows users to pay by scanning a QR code on the app. It has more than 700 million Chinese users. It is telling U.S. companies that if they add the system, they'll get a big piece of the tens of billions dollars Chinese nationals spend in the U.S. every year.
Alipay already has 4 million U.S. users and works with luxury brands like Lacoste and Rebecca Minkoff, and can be used at duty-free shops and Vegas hotels — places frequented by Chinese tourists.
But the move this week into 7,000 Walgreens, and earlier into 7-Eleven in Canada, is part of a separate strategy, says Humphrey Ho, managing director of the Hylink Group. "The real play here is for the students, the new immigrants, and the people here to work for just a few years," Ho says.
There's a massive market of Chinese nationals who are in the U.S. longer than tourists, but would still like to use Alipay instead of applying for a credit card.
My thought bubble: Though it's possible that Alibaba could follow Japan's strategy from the 1960s and 1970s and break open the American market, it seems to me that Alipay's expansion will be limited to Chinese nationals for the foreseeable future.
As a Walgreens shopper, I'm not sure just seeing that Alipay is an option would make me want to use it. Americans love their credit cards way too much.
Plus, it's unlikely that Alibaba will ever get approval from the U.S. to take on the role of a bank and dole out mobile wallets. The privacy concerns are too big, Ho says.
Go deeper