Senate confirms William Barr as attorney general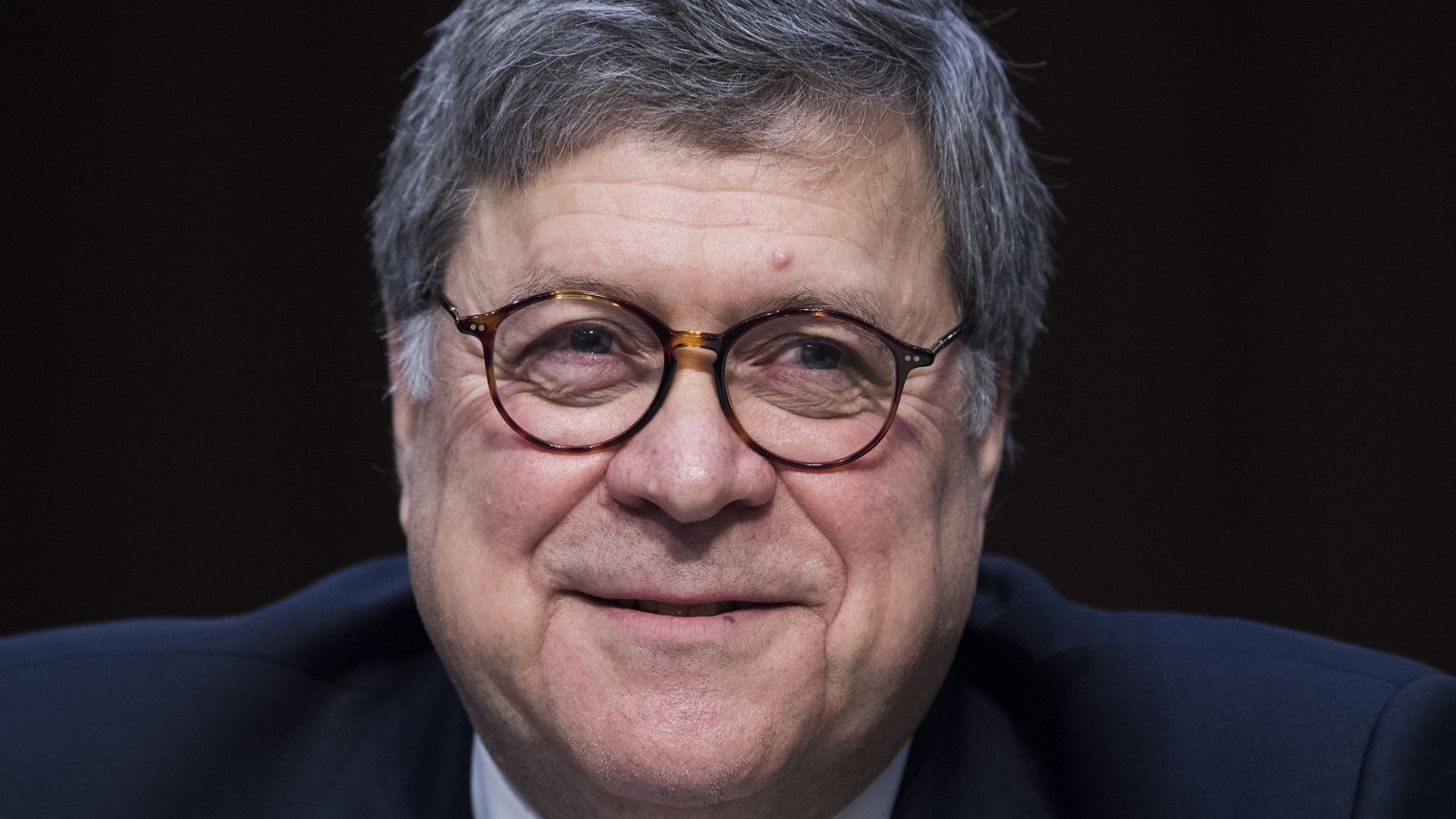 The Senate voted 54-45 on Thursday to confirm President Trump's attorney general nominee William Barr.
Why it matters: Barr will oversee special counsel Robert Mueller's investigation. In a memo he drafted before he was nominated, Barr argued that "Mueller's theory" that the president may have obstructed justice by firing FBI Director Jim Comey is "fatally misconceived," prompting concerns from Democratic lawmakers about potential conflicts of interest.
Details: The Democrats who voted for Barr's confirmation were Sens. Doug Jones (Ala.), Joe Manchin (W.Va.), and Kyrsten Sinema (Ariz.). The Republican who voted against Barr's confirmation was Sen. Rand Paul (Ky.).
Barr sought to reassure lawmakers in his testimony before the Senate Judiciary Committee last month, saying he would work to provide "as much transparency as possible" into Mueller's conclusions, and that it would be "a breach of his constitutional duties" if Trump tried to intervene to protect himself.
However, Barr also stated that he would not recuse himself from overseeing the probe if he disagreed with ethics officials' recommendations that he do so.
Go deeper: Barr says that Mueller probe is not a "witch hunt" in Senate testimony
Go deeper