2020 Democrats to qualify for debates based on grassroots fundraising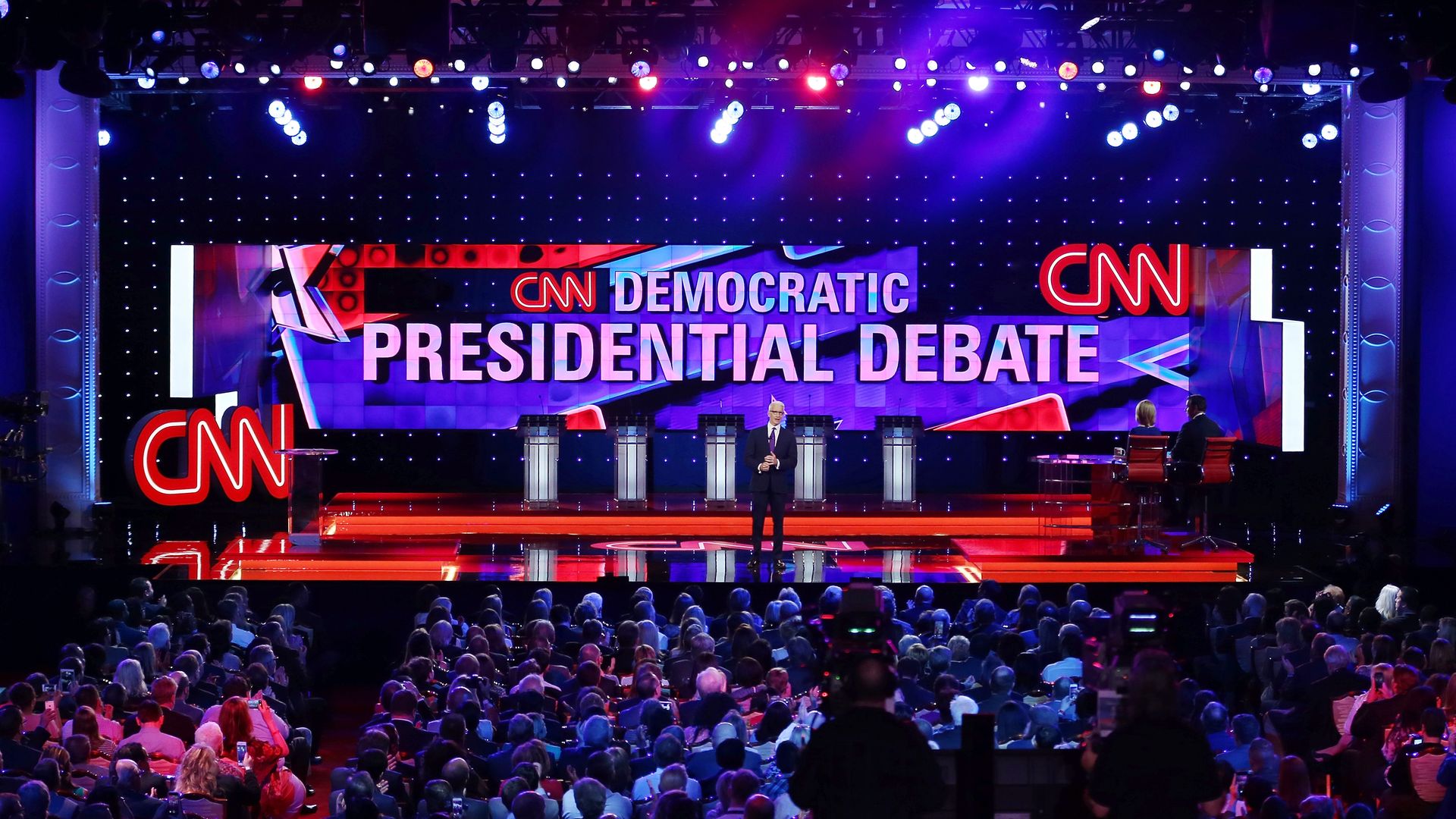 The Democratic National Committee announced Thursday that no more than 20 candidates will participate in the first two primary debates over two consecutive nights this summer, and that the format will require candidates to meet grassroots fundraising or polling thresholds.
Details: To qualify, candidates need to register at least 1% of support in at least three state or national polls approved by the party, or have received donations from at least 65,000 people, including a minimum of 200 people in 20 states. NBC News, MSNBC and Telemundo are sponsoring the first debate in June, followed by CNN-sponsored debates in July. The events will be broadcast weeknights on prime time with no more than 10 candidates onstage at a time.
Why it matters: The new demands are largely in response to criticism leveled against the Democratic party during the 2016 campaign, when Sen. Bernie Sanders and former Maryland Gov. Martin O'Malley accused the party's leadership of giving Hillary Clinton an unfair advantage by limiting the number of debates.
"I am committed to running an open and transparent primary process. ... We also updated the threshold, giving all types of candidates the opportunity to reach the debate stage and giving small-dollar donors a bigger voice in the primary than ever before."
— DNC Chairman Tom Perez in a statement
The backdrop: Perez had previously announced that the party will host at least 12 debates over primary season, and promised to enact rules to give all candidates a fair shot for voters' attention.
6 debates will be held this year with another 6 planned for 2020 in early voting states including Iowa, New Hampshire, Nevada and South Carolina.
Go deeper: 2020 presidential election: Track which candidates are running
Go deeper