2 startups received billion-dollar bets on driverless cars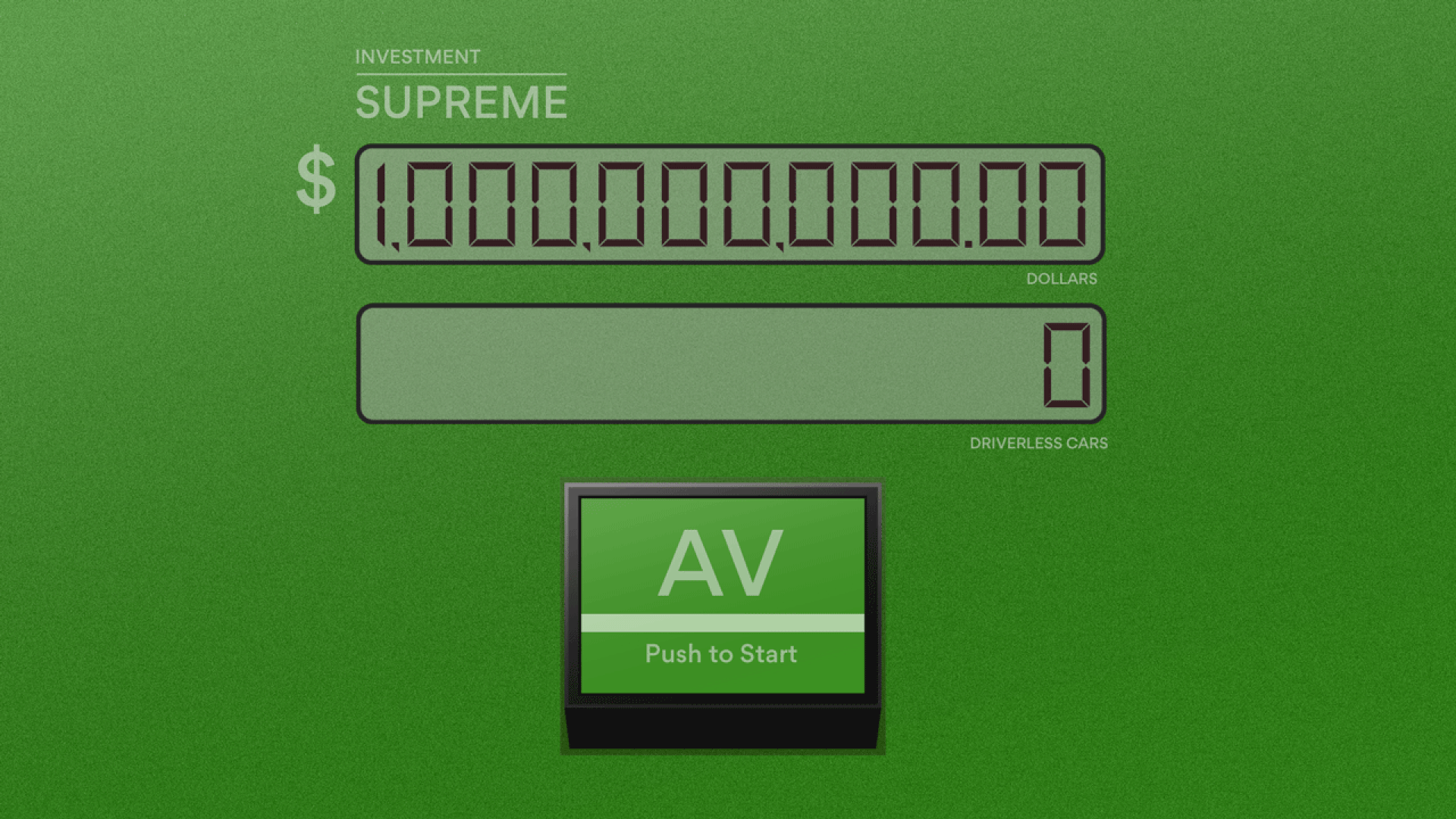 Two promising AV startups recently received eye-popping funding, but don't assume 2017's frothy hype is back.
The big picture: Blitzscaling, or investing to achieve massive growth before competitors do, doesn't work in the capital-intensive AV business. And with self-driving cars still a long way off, many contenders could start to fade in the face of massive demands for funding and talent.
What's happening: Two AV companies scored huge rounds of fresh funding in the last few days, giving them the resources to keep developing their technology and add engineering talent.
Meanwhile, in more modest but still important news yesterday, May Mobility raised $22 million in Series A funding to keep developing its last-mile AV transit solution.
Quick take: These companies have something in common: a path to commercialization. Nuro and May Mobility already have tiny fleets of low-speed AVs on the road. Aurora is developing a "driver" for any vehicle and has big-name partners including Hyundai and Volkswagen.
Leadership credibility matters, too. Some co-founders of all three companies are veterans of the 2007 DARPA Urban Challenge and others worked on Google's self-driving car project (now Waymo) before starting their own companies.
What we're seeing: With the magnitude of the challenges facing AV technology sinking in, investors have stopped chasing the dream and are narrowing their focus to companies with a commercial niche and actual revenue potential.
In contrast to the way software apps multiply, AV companies need to map each city individually and then test their vehicles on local roads before launching — a meticulous, 6-month effort that must be repeated for each city.
Even with massive investments of time and money, full-scale deployment remains slow and limited.
Safety must come before speed and scale. Consider Uber's missteps in Phoenix that led to a pedestrian's death.
Public fear of AVs remains an issue. People still have to decide whether AVs are safe, affordable, convenient — or even needed.
Where it stands: Some 60 companies are spending "high single-digit billions" annually to try to grab a commanding share of what's expected to be a $1 trillion AV market, says Mark Wakefield, managing director of advisory firm AlixPartners.
"The worry is that most of the money is going to be wasted because every one of them is hyper-convinced that they're going to win. They're clearly not going to win."
— Mark Wakefield
The bottom line: After a lot of churning, the cream is rising to the top, says Varun Jain of Qualcomm Ventures, which exited an early-stage investment in Cruise Automation when GM bought the AV startup in 2016.
"Companies that have a difficult path to market, or don't have the talent, will struggle. So there will be a correction. But that's healthy."
Editor's note: this story was clarified to show that some of the founders of all three companies are veterans of the DARPA Urban Challenge.
Go deeper