Axios Pro Rata
February 08, 2019
Top of the Morning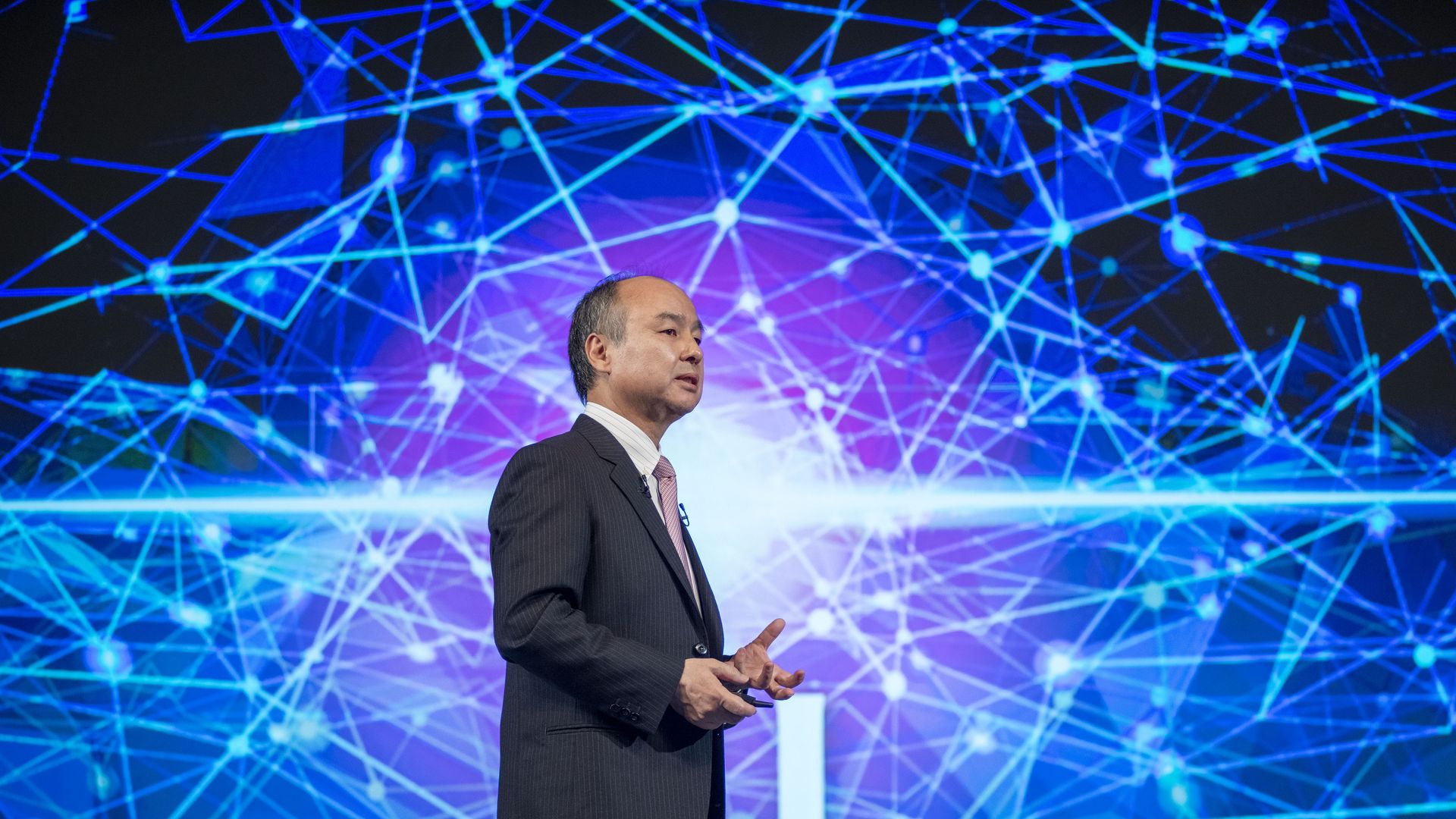 SoftBank Vision Fund has invested around half of its $100 billion, prompting speculation that it will soon need to begin raising a successor.
Be smart: SVF still has $50 billion to invest, which is significantly more than any other venture capital or private equity firm on the planet. It shouldn't be in any rush to raise SVF II.
If SVF does fear a capital crunch, it could always recycle returns, such as from the upcoming Uber and Slack IPOs.
SVF was front-loaded by SoftBank transferring some of its corporate investments in ARM Holdings and Nvidia (which it just sold at a loss). In other words, the $7 billion average quarterly disbursement rate is skewed.
SVF isn't structured like a traditional PE fund, instead relying heavily on LP commitments in the form of debt. Masa Son is a savvy financial engineer, and could certainly figure out a way to wring some extra runway from SVF if needed.
Three other SVF notes:

Today it announced a $390 million into OakNorth, a UK-based digital commercial lender, at a $2.8 billion post-money valuation.
Its parent company just completed its largest-ever stock buyback.
The NY Times reports that Saudi Crown Prince Mohammed bin Salman said in 2017 that he would use "a bullet" on Jamal Khashoggi, in a conversation reportedly intercepted by U.S. intelligence agencies. SVF and Masa Son have done virtually nothing to distance themselves from MBS, but it may be harder to raise a second fund if he remains the cornerstone investor.
• Gossamer Bio last night raised $277 million in its IPO. This is the San Diego-based biotech that originally planned to sidestep the government shutdown by using a fixed share price, but it later rerouted the offering into a more traditional IPO lane.
The fixed amount was going to be 14.4 million shares at $16 each, but it upsized to 17.3 million shares.
• Today it's worth noting that American Media, the parent company of the National Enquirer, is owned by a New Jersey hedge fund called Chatham Asset Management. That fund's manager, Anthony Melchiorre, has spoken with me in the past about things, but hasn't responded to my inquiries on American Media over the past few months.
🎧 Pro Rata Podcast: Our new episode focuses on corporate tax breaks and broken jobs promises, which is much bigger than just the Foxconn mess in Wisconsin. Listen here.
The BFD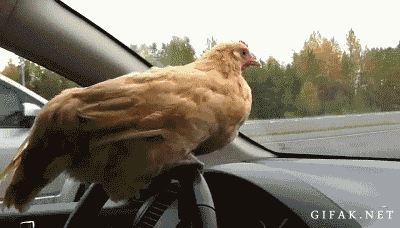 Aurora, a Palo Alto-based self-driving car startup led by former Google exec Chris Urmson, raised $530 million in Series B funding at a valuation north of $2.5 billion. Sequoia Capital led, and was joined by such investors as Amazon.
Why it's the BFD: Because Aurora has arguably the most experienced senior team in the autonomous driving race, and now has a major bankroll to pursue its goals.
Other participants include T. Rowe Price, Lightspeed Venture Partners, Geodesic, Shell Ventures, Reinvent Capital and return backers Greylock and Index Ventures.
Bottom line: "Amazon hasn't said much about its AV ambitions, but if there's one company that has a lot to gain from deploying automated delivery trucks, it's the giant online retailer. Watch this development closely." — Joann Mulller, Axios AV
Venture Capital Deals
• Rivigo Services, an Indian provider of trucking logistics solutions, raised $35.6 million co-led by return backers Warburg Pincus and SAIF Partners. http://axios.link/nMGo
• Rebag, a New York-based two-sided marketplace for luxury handbags, raised $25 million in Series C funding. Novator led, and was joined by return backers General Catalyst and FJ Labs. http://axios.link/66h2
🚑 KenSci, a Seattle-based risk prediction platform for healthcare, raised $22 million in Series B funding. Polaris Partners led, and was joined by UL Ventures and return backers Ignition Partners, Osage University Partners and Mindset Ventures. http://axios.link/ft9z
• Dixa, a Copenhagen-based provider of multi-channel customer service software, raised $14 million in a round led by Project A Ventures. http://axios.link/ng36
• Everdays, a Detroit-based social network for funeral messages and planning, raised $12 million in Series A funding led by Gordy Cos. http://axios.link/sQgH
• Prima, a Santa Monica, Calif.-based cannabinoids startup, raised $3.3 million in seed funding. Lerer Hippeau led, and was joined by Greycroft. www.prima.co
Private Equity Deals
⛽ ArcLight Capital Partners completed its $328 million purchase of Sempra Energy's (NYSE: SRE) non-utility U.S. natural gas storage facilities. www.sempra.com
🚑 H.I.G. Capital acquired Taconic Biosciences, a Hudson, N.Y.-based provider of research models and services. www.taconic.com
• KKR agreed to acquire a minority stake in Söderberg & Partners, a Stockholm-based provider of wealth management and corporate pension and insurance services. www.soderbergpartners.se
• Nielsen Holdings has shortlisted its bidders to a Blackstone/Hellman & Friedman group and an Advent International/Goldman Sachs group, per Reuters. http://axios.link/1UHt
• One Rock Capital Partners agreed to buy the plastics unit of Nexeo Solutions, following Nexco's pending acquisition by Univar (NYSE: UNVR).
Public Offerings
🚑 Harpoon Therapeutics, a South San Francisco-based immunotherapy company, raised $76 million in its IPO. The company priced 5.4 million shares at $14 (middle of range), for an initial market cap of $335 million. It will trade on the Nasdaq (HARP), while Citigroup and SVB Leerink were lead underwriters. Harpoon raised $130 million in VC funding from firms like MPM Capital 23.2% pre-IPO stake), UBS (20.1%), New Leaf Ventures (13.8%), Arix Bioscience (13.7%), OrbiMed (11.6%), Cormorant, Ridgeback Capital, Taiho Ventures and Lilly Asia Ventures. www.harpoontx.com
• Postmates, a San Francisco-based on-demand delivery platform, said it's filed confidential IPO papers. The company has raised around $680 million in VC funding, including a round last month at a $1.85 billion post-money valuation. Backers include BlackRock, Tiger Global, Spark Capital, Uncork Capital and Founders Fund. http://axios.link/LLro
More M&A
• Arconic (NYSE: ARNC) will split itself into two units — aircraft/power generation and sheet/plate products — and eventually spin out of them out. http://axios.link/afUD
• Dell Technologies (NYSE: DELL) is exploring a sale of Atlanta-based cybersecurity company SecureWorks (Nasdaq: SCWX), in which it holds an 80% stake, per Reuters. SecureWorks has around a $2 billion market cap. http://axios.link/leWw
• Eddie Lampert won U.S. bankruptcy court approval for his $5.2 billion takeover of Sears Holdings Corp. http://axios.link/iiiR
• Nordzucker, Germany's second-largest sugar refiner, agreed to buy a 70% stake in Australia's Mackay Sugar. http://axios.link/gq4V
Fundraising
• Altor, a Stockholm-based private equity firm, closed its fifth fund with €2.5 billion. http://axios.link/wt05
• PIR Equities, a Geneva-based private equity firm, raised €275 million for its third flagship fund. www.pirequities.com
Final Numbers