Bill and Melinda Gates reflect on surprises in annual letter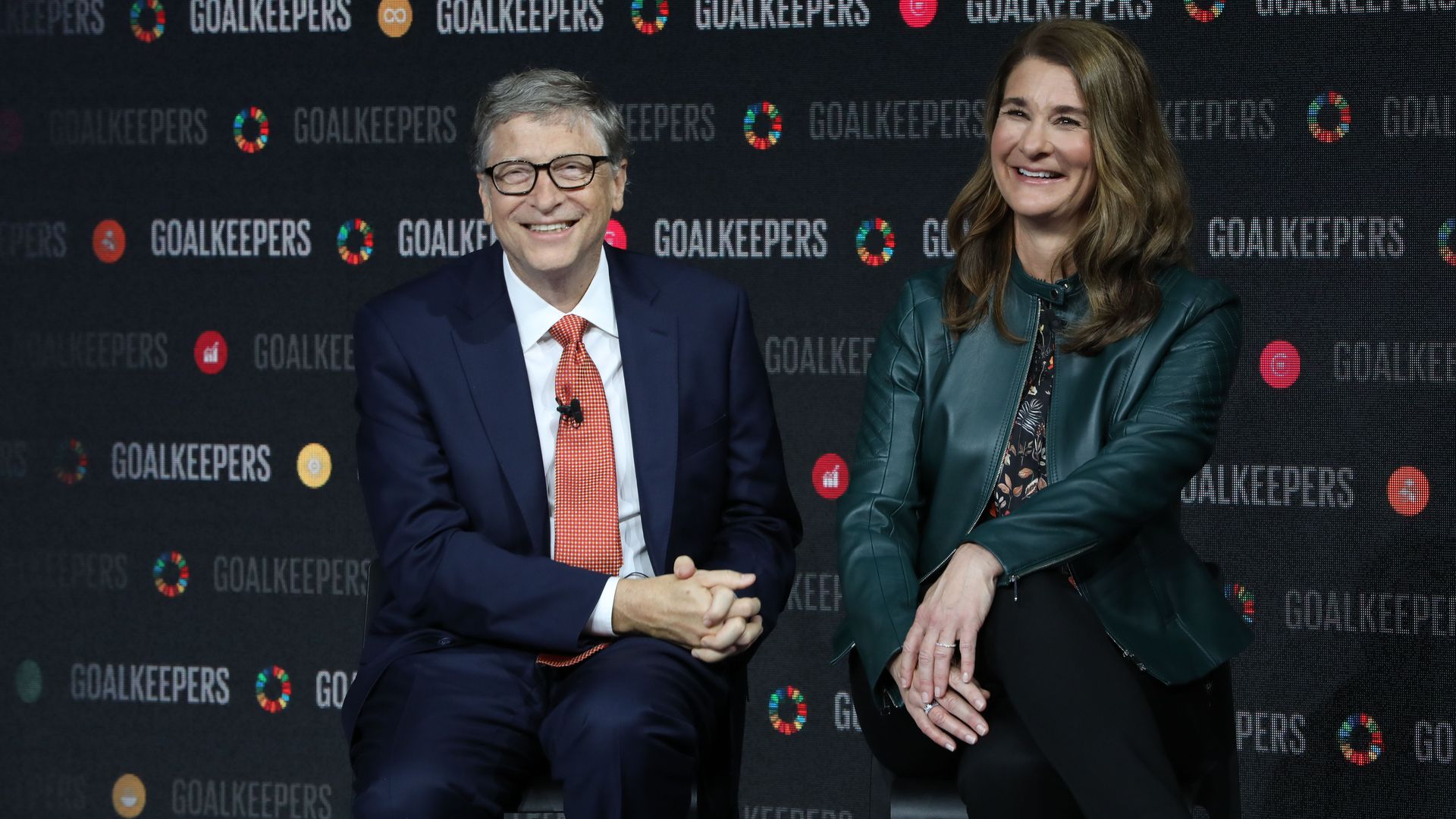 Bill and Melinda Gates used their annual letter to review a number of "surprises" they've encountered in recent years.
Details: It's a list that includes inaction and denial over climate change, the struggle to grasp that AI algorithms can be as biased as humans, and a lack of global commitment to vaccines.
"The world looking backward from today is very different from what we pictured a couple years ago," the pair wrote in the letter, published today. "A benefit of surprises is that they're often a prod to action. It can gnaw at people to realize that the realities of the world don't match their expectations for it."
Yes, but: Not all the surprises have been bad, they note. Melinda points to the effect smartphones have had in empowering poor women.
In the end, the letter sounds an optimistic note, as anyone who knows Bill and Melinda would expect.
"When we're feeling overwhelmed by negative headlines, we remind ourselves that none of us has the right to sit back and expect that the world is going to keep getting better. We have a responsibility to do everything we can to push it in that direction.
"In that way, we've found that optimism can be a powerful call to action. And it has a multiplier effect: The more optimists there are working for a better future, the more reasons there are to be optimistic."
— Bill and Melinda Gates
The pair dedicated the letter to Paul Allen, the Microsoft co-founder who died last year.
Go deeper: Bill Gates' new crusade: Sounding the climate-change alarm
Go deeper