Smarter Faster Revolution: The University of Pennsylvania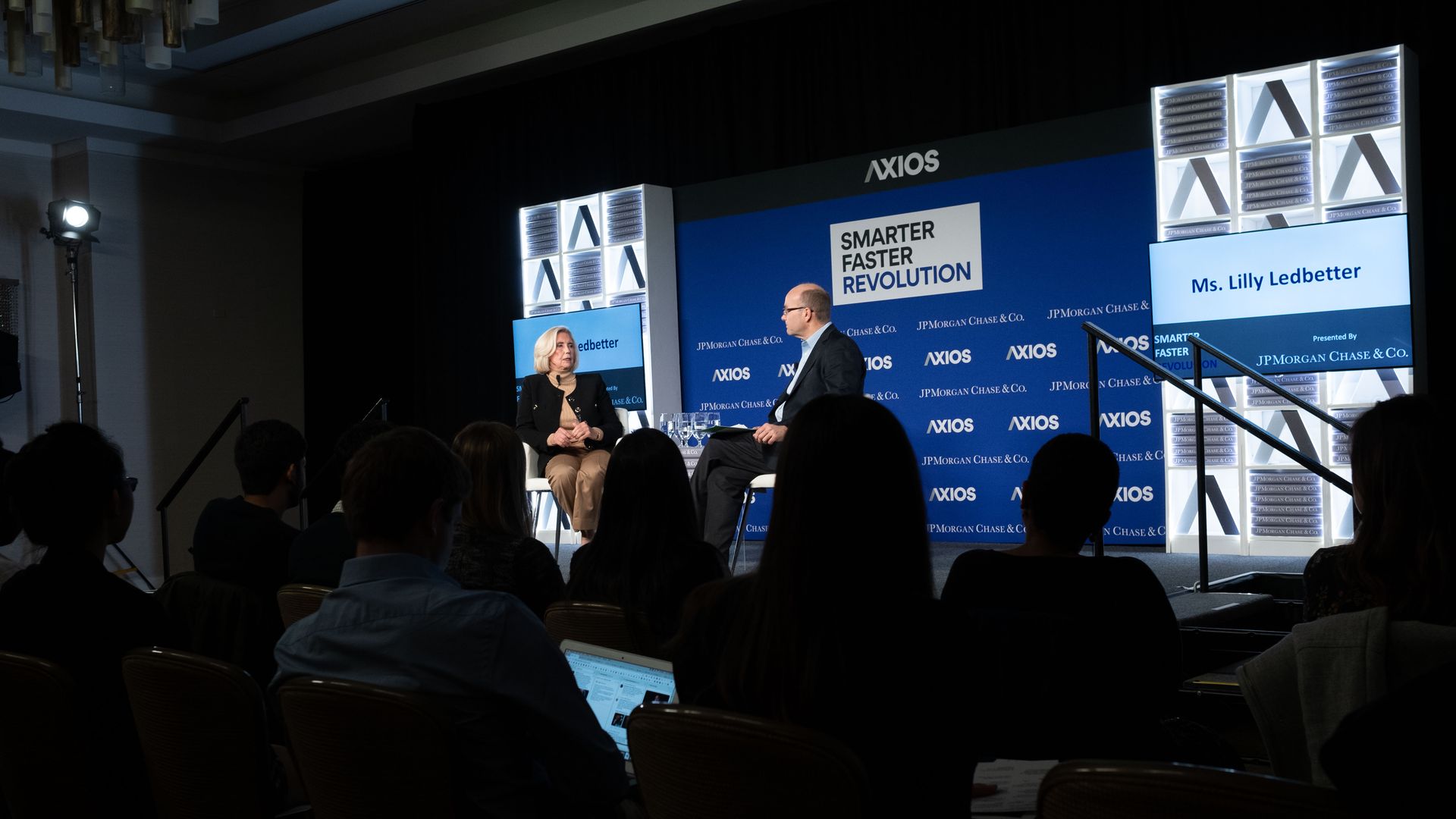 Thursday afternoon Axios hosted a conversation at UPenn on gender parity and equal opportunity in the workplace.
Why it matters: Students heard from business leaders and women's equality activist Lilly Ledbetter, learning how everyone plays a role in making the workplace both fair and inclusive.
Alan Patricof, Venture Capitalist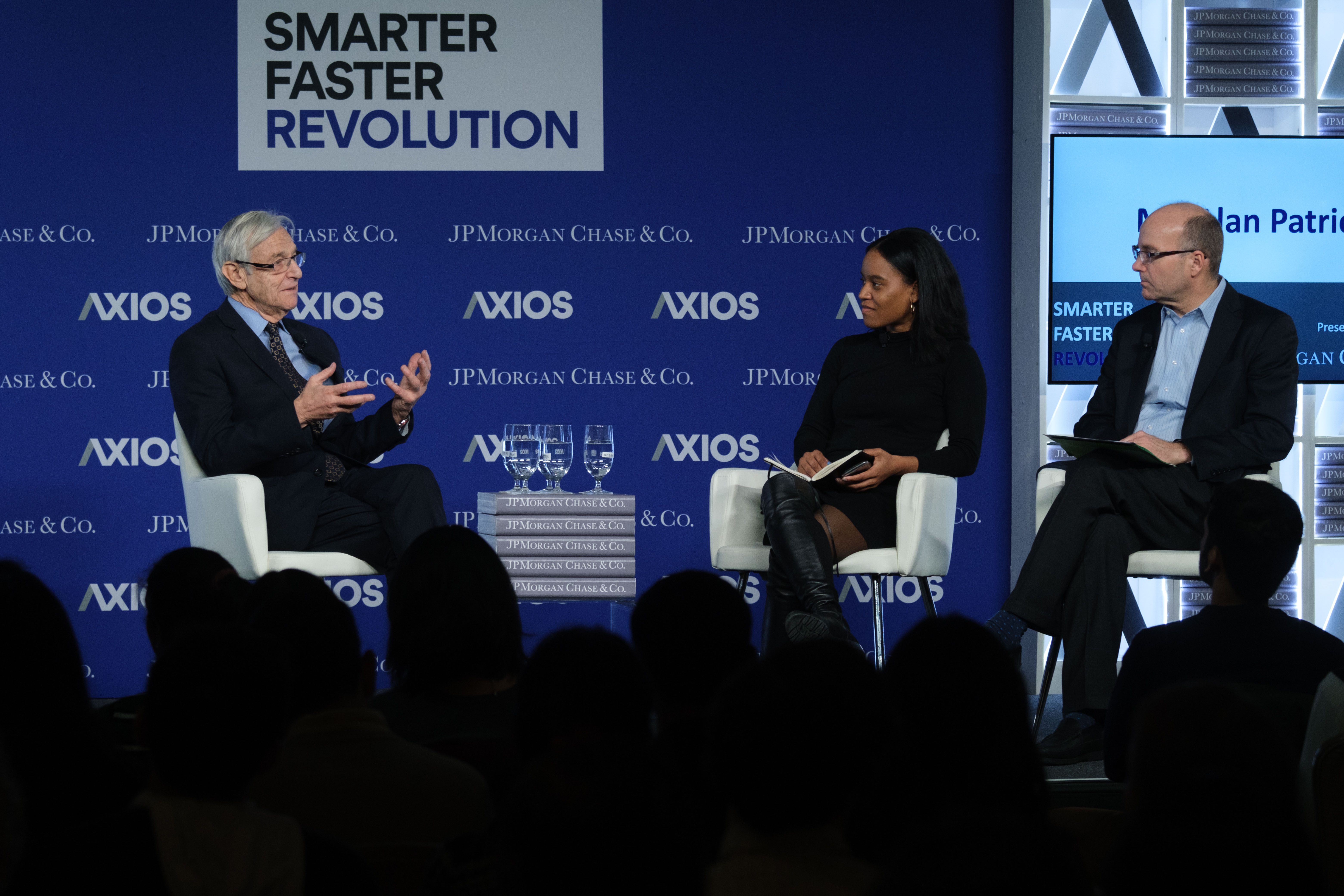 Alan Patricof, the Co-Founder and Managing Director of venture capital firm Greycroft, discussed how he approaches hiring in an industry notorious for its lack of gender and racial diversity.
"We have a very open-minded hiring policy. We just hire the best people. We don't have quotas we're trying to establish," said Patricof, who has started two VC firms where the first hire of each was a woman.
Editor's note: Greycroft is an investor in Axios.
Samantha Saperstein, JPMorgan Chase & Co. Executive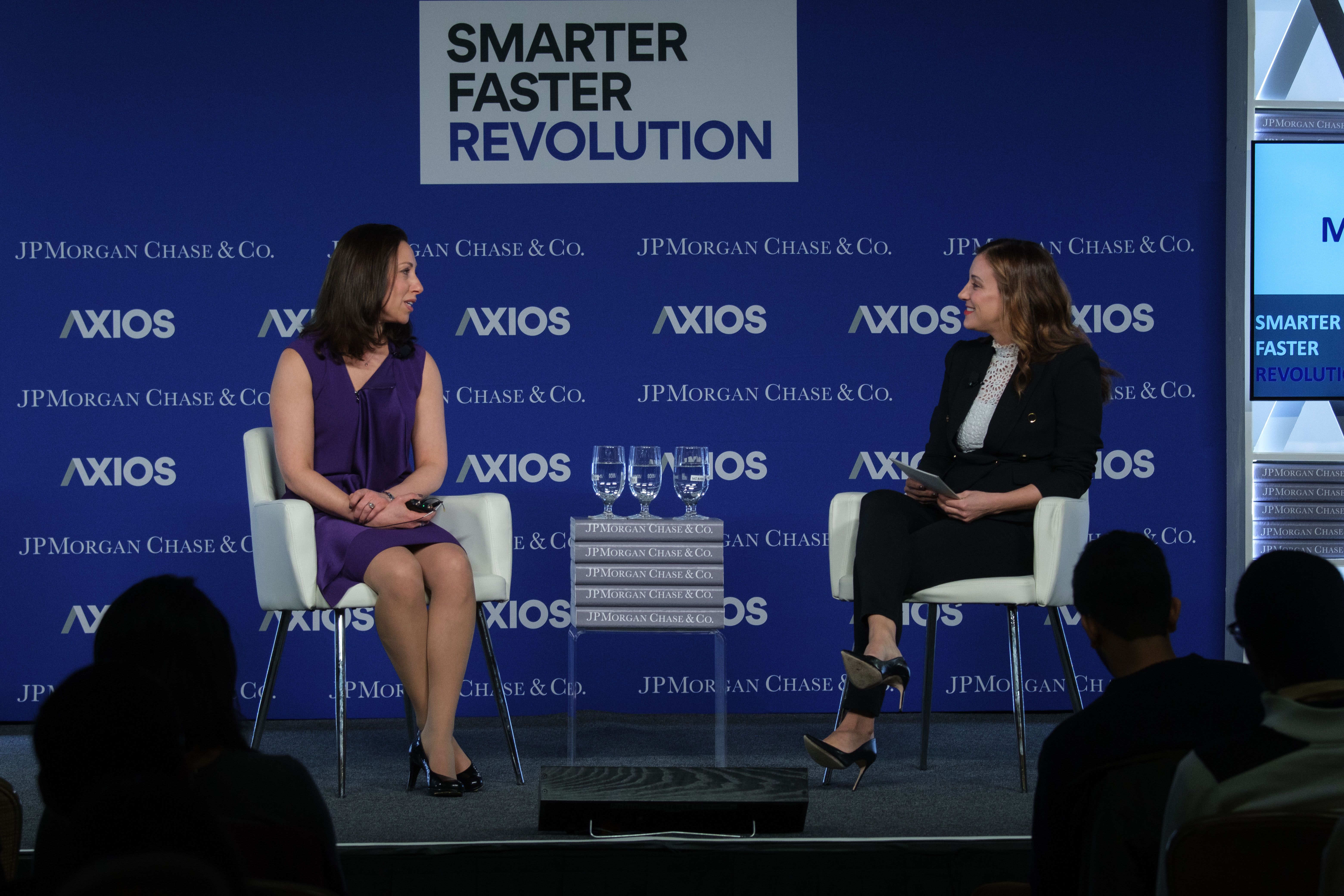 As the head of JPMorgan Chase & Co.'s Women on the Move initiative, Samantha Saperstein spoke about what companies can and should do to overcome institutionalized gender bias.
Women on the Move "helps female owned small businesses get access to capital ... and helps female consumers improve their financial health and savviness. We see women say they don't have the confidence to manage their finances but often they're CFOs of their own households."
The 30-5-1 rule. JPMorgan Chase & Co. encourages everyone to spend "30-minutes a week with an up-and-coming woman, 5 minutes talking to another woman about a recent accomplishment she had, and 1 minute talking to someone else about that great woman's accomplishment."
Using data. "We're very data driven. It allows us to make the business case for diversity."
Steph Korey, Entrepreneur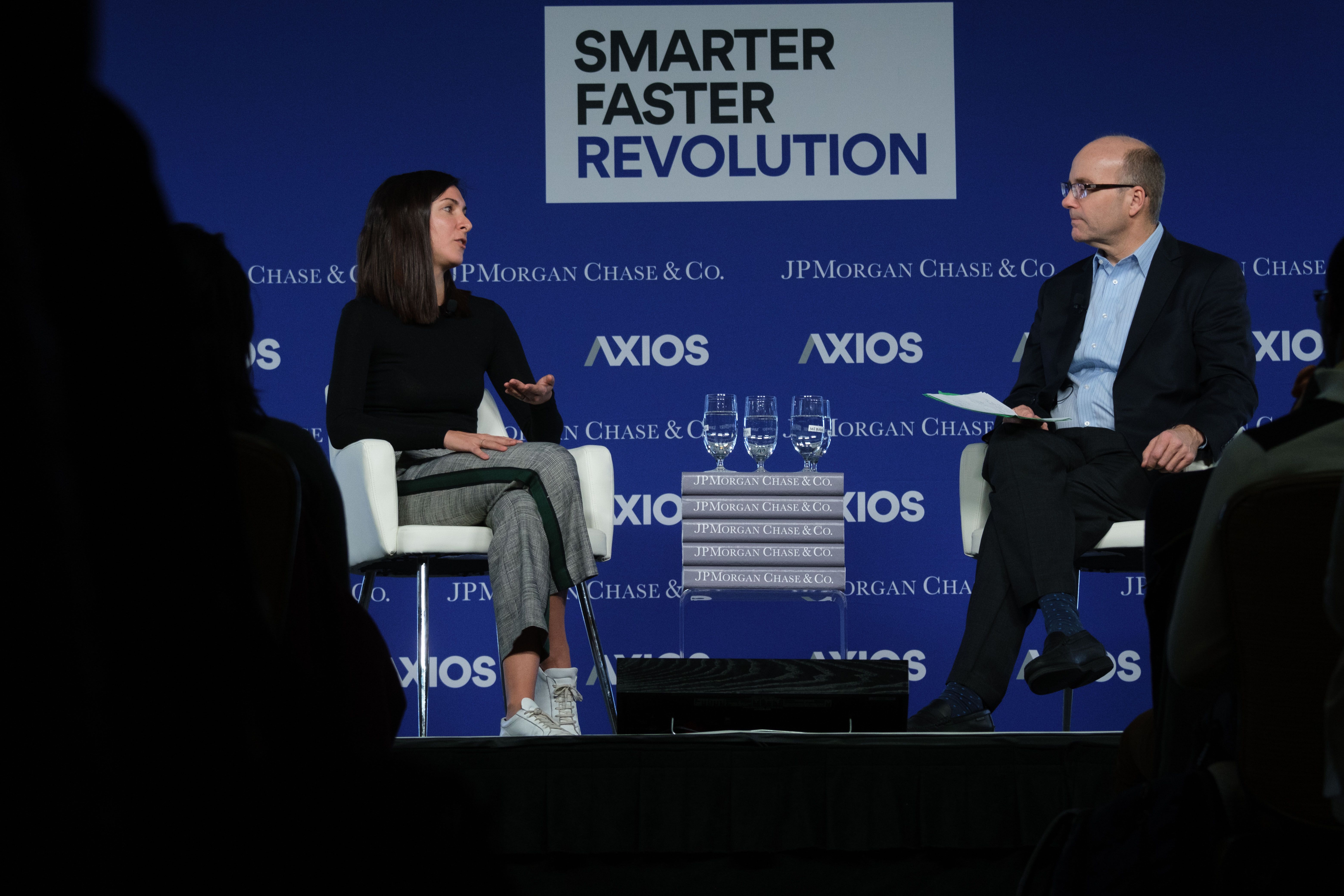 Steph Korey, who is the CEO and Co-Founder of the hit direct-to-consumer travel company Away, told us about her experience growing a disruptive brand and what advice she has to women looking to breakthrough.
Away's reasoning and approach to female mentorship: "I think women have historically been conditioned to not ask for things or to not ask for help ... when men tend to advocate for themselves more. [At Away] we make a concerted effort to mentor and sponsor women across the company who have that leadership potential."
The importance of voicing your accomplishments. "You're not doing yourself or the company a favor by not making the company aware of the great job you're doing. You won't get more responsibilities and opportunities that are ultimately good for you and the business."
If you're not failing, you're not swinging big enough.
— Steph Korey, CEO & Co-Founder of Away
Lilly Ledbetter, Women's Equality Activist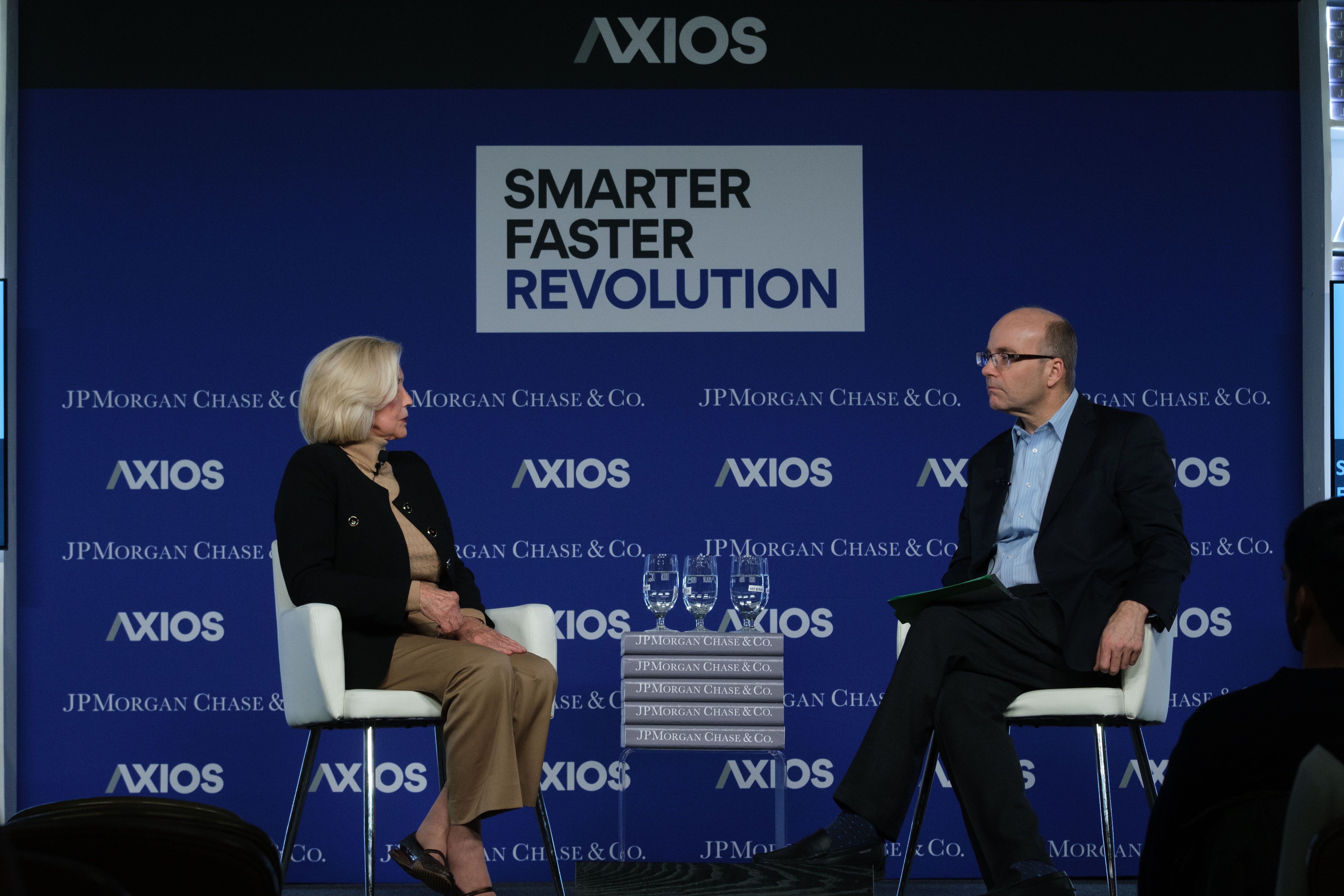 In 2009, the Lilly Ledbetter Fair Pay Act became the first bill President Obama signed into law. It took 11 years from the time Ledbetter filed her initial gender discrimination complaint against Goodyear for her to get retribution. She joined us to tell her story.
"I received an anonymous note telling me I was being paid 40% less than my male counterparts for doing the exact same job ... I was just humiliated," said Ledbetter, who then filed a complaint that eventually made it to the Supreme Court. Her case was shot down, but Justice Ginsberg's powerful dissent spurred Congress to enact the the Lilly Ledbetter Fair Pay Act two years later.
There are still so many trails out there for you to blaze.
— Lilly Ledbetter, Women's Equality Activist
Thank you JPMorgan Chase & Co. for sponsoring this event
Go deeper