Tobacco use is soaring among U.S. kids, driven by e-cigarettes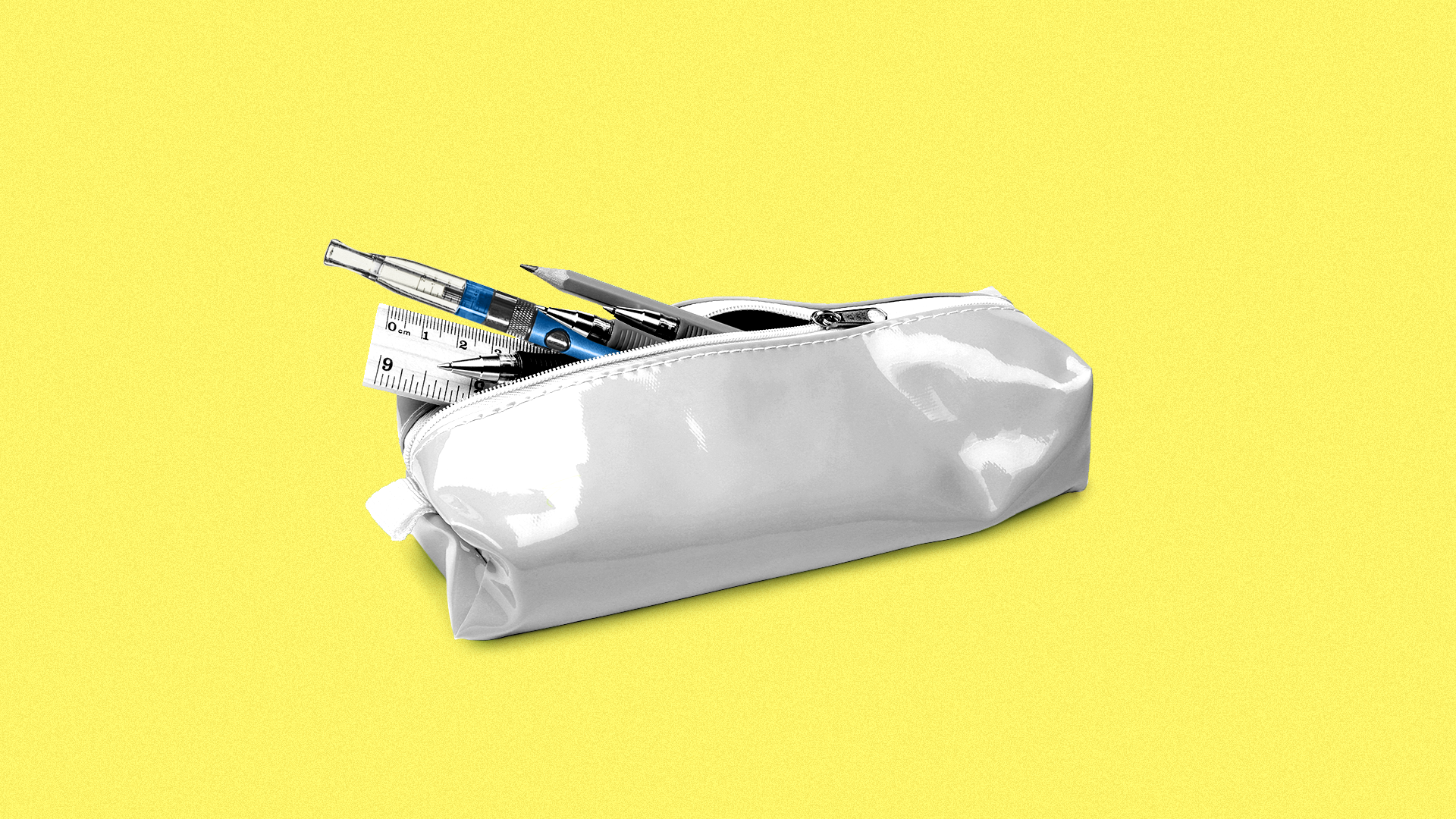 Public health officials on Monday said there's a growing epidemic of tobacco products currently used by children — 4.9 million high school and middle school kids used tobacco products in 2018 up from 3.6 million in 2017 — mainly due to a growth in e-cigarette usage.
What's new: For the fifth year in a row, e-cigs were the most popular product amongst high school students, but in 2018 it reached unprecedented epidemic levels, with the addition of another 1.5 million kids, said Anne Schuchat, principal deputy director of the Centers for Disease Control and Prevention.
Background: The Food and Drug Administration defines e-cigarettes as a tobacco product, while traditional cigarettes and cigars are combustible tobacco products. "Current users" are defined as people who've used a tobacco product in past 30 days, while "frequent users" are for those who've used the product for more than 20 out of the past 30 days.
Tobacco use is the leading cause of preventable disease and death in the U.S. and nearly all tobacco use begins in adolescence, Schuchat said.
While e-cigs don't have the heavy carcinogenic toll that traditional cigarettes do, they do have high levels of addictive nicotine. One vaping pod can equal roughly one pack of cigarettes for nicotine.
By the numbers: Public health officials from CDC, the FDA, and Minnesota's health department discussed the findings, which were from the 2011–2018 National Youth Tobacco Surveys and published in Vital Signs.
27.1% of high school students and 7.2% of middle school students used a tobacco product in 2018.
For high school students, e-cigs were the most commonly used tobacco product at 20.8%, followed by cigarettes at 8.1%, cigars at 7.6%, smokeless tobacco at 5.9%, hookah at 4.1%, and pipe tobacco at 1.1%.
Among middle schoolers, e-cigs were 4.9%, which is also the most commonly used tobacco product, followed by cigarettes at 1.8%, smokeless tobacco at 1.8%, cigars
at 1.6%, hookah at 1.2%, and pipe tobacco at 0.3%.
Among youth using tobacco products, 2 in 5 high school students and 1 in 3 middle school students are using 2 or more tobacco products — primarily e-cigs and traditional cigarettes.
FDA Commissioner Scott Gottlieb told Axios the agency will "have to reconsider our enforcement policy" if these numbers aren't turned around.
While Gottlieb said there are some indications that e-cigs may help people quit from combustible tobacco products that are carcinogenic, it "can't be on the back of the youth."
In this long Twitter thread from Sunday, Gottlieb said, "[W]e could be looking at more kids addicted to nicotine than we've seen in a long time."
Matthew Myers, president of Campaign for Tobacco-Free Kids, agrees. He said e-cigs have created a new generation of tobacco users that's "erased all the progress we made over the years."
These trends are "incredibly disturbing," particularly with the "meteoric rise in the use of e-cigarettes," Myers told Axios.
He said the problem is not just the increased numbers of young people using e-cigs, but that "the data shows almost conclusively that ... roughly 27% of [tobacco-using high school] kids are using e-cigarettes 20 days or more per month, which is a clear sign of addiction."
Editor's note: This piece was updated to add the FDA's definition of tobacco products and to clarify the quote in the last sentence.
Go deeper