Scoop: Nikki Haley to be honored at high-flying GOP donor dinner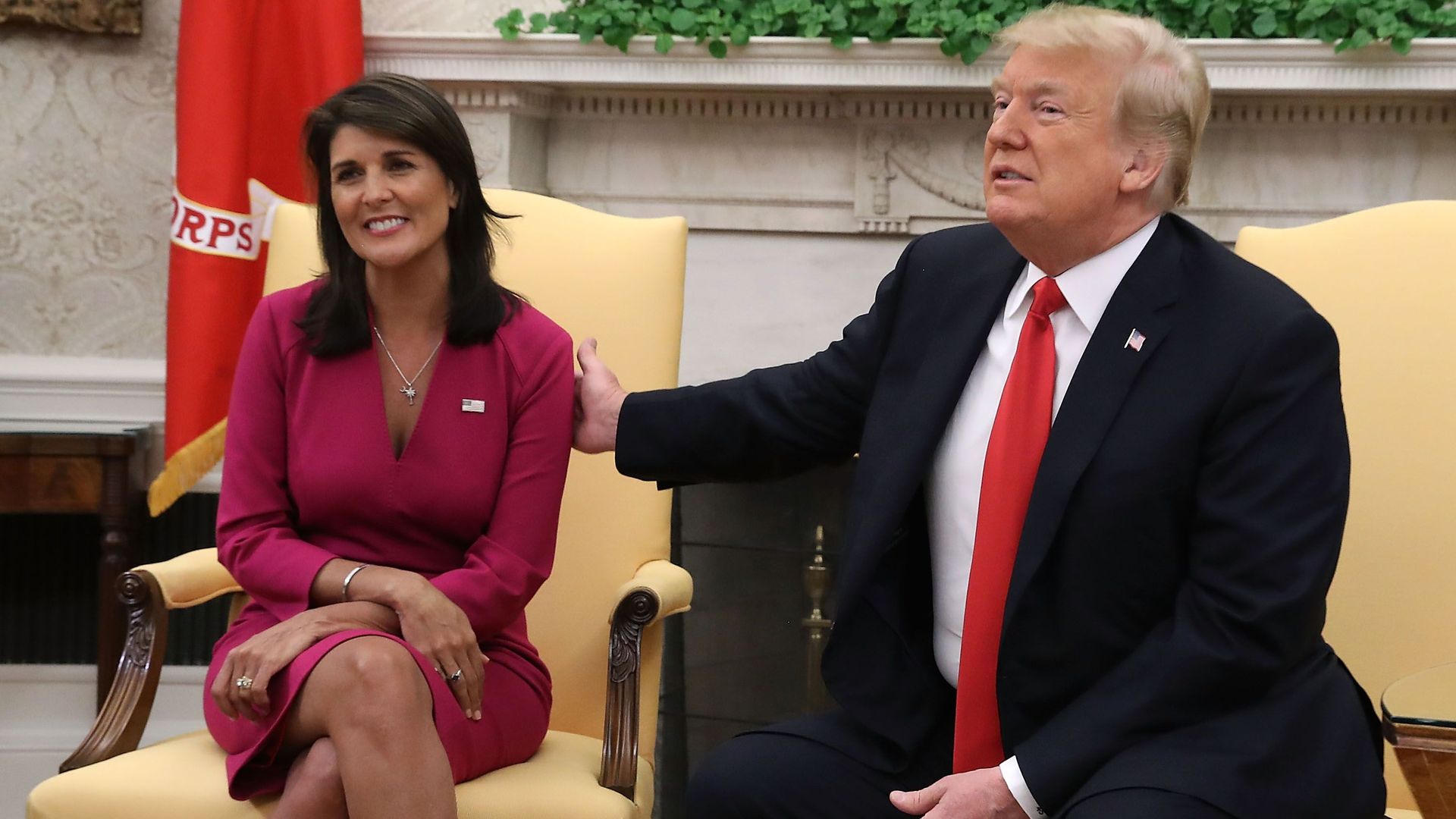 In a sign of Nikki Haley's continuing star power, the former UN ambassador will be the guest of honor at a dinner with about 20 of Manhattan's top GOP donors on Feb. 27, Axios has learned.
The dinner will be the first of a series being organized by Paul Singer, the hedge-fund magnate, to spotlight key surrogates for the congressional races of 2020.
Singer is working to identify and recruit female candidates to help Republicans hold the Senate and regain ground in the House. He's supporting Rep. Elise Stefanik's E-PAC, aimed at boosting female candidates.
In a sign of the demand for Haley, CNBC reported that she is "quoting $200,000 and the use of a private jet for domestic speaking engagements."
Go deeper: Nikki Haley's selection as UN ambassador embodies how Trump hires
Editor's note: This story has been updated to show Elise Stefanik is a current congresswoman, not former.
Go deeper