Northam: "I overreacted" with initial response to racist yearbook photo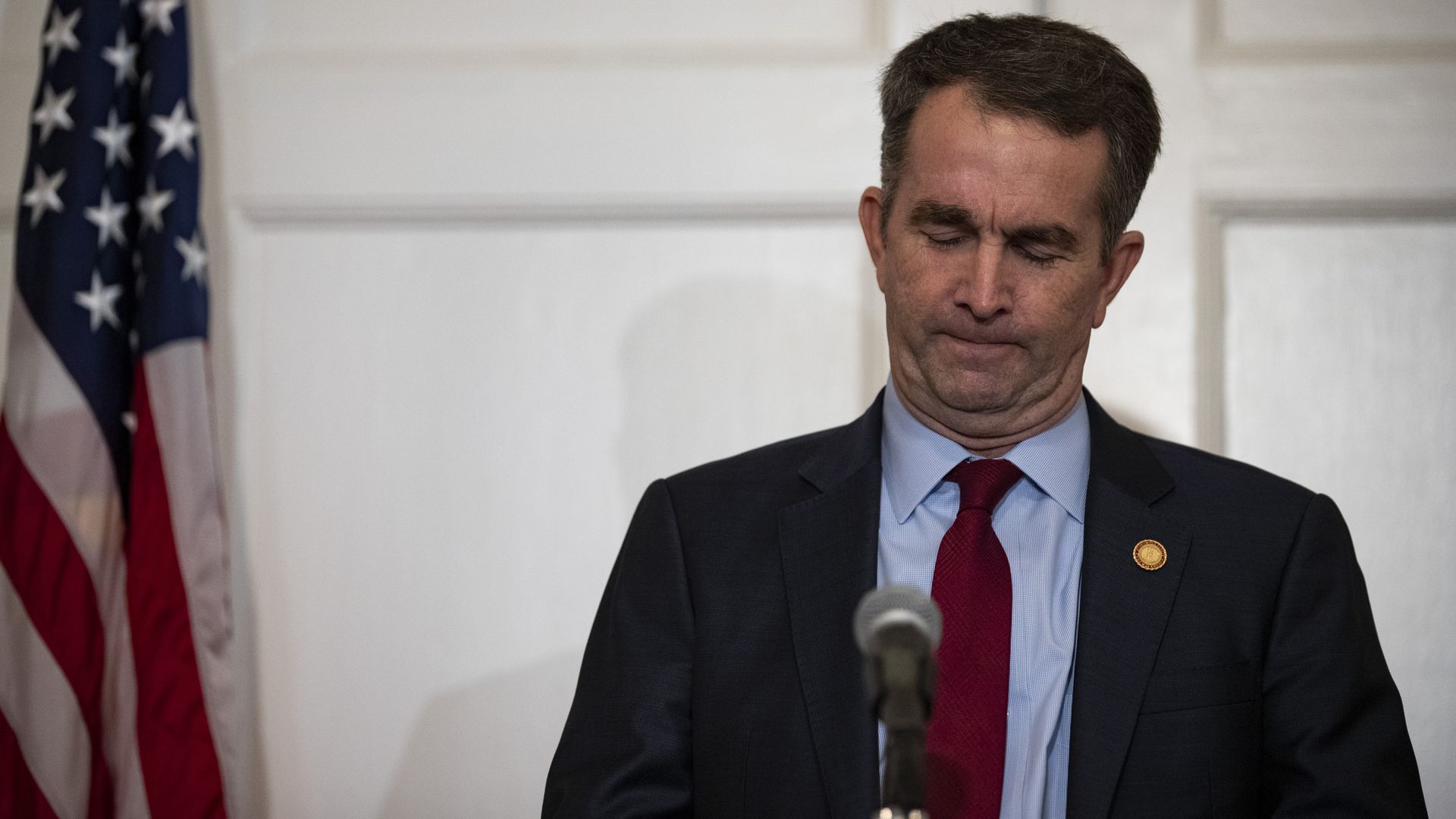 Embattled Virginia Gov. Ralph Northam told the Washington Post on Saturday that he "overreacted" when issuing his initial statement responding to a racist photograph on his 1984 medical school yearbook page, which said that he was "deeply sorry for the decision [he] made to appear as [he] did in this photo."
Details: A "chastened and subdued" Northam repeated his later, revised claim that he is not in the picture, but he did not offer an explanation for how it was placed there. He gave no indication that he planned to resign, instead telling the Post that he will pursue "equity" during the remainder of his term and had "asked his cabinet secretaries to come up with specific proposals to begin addressing issues of inequality."
Go deeper