Fired FBI deputy director: Trump directed Rosenstein to write Comey memo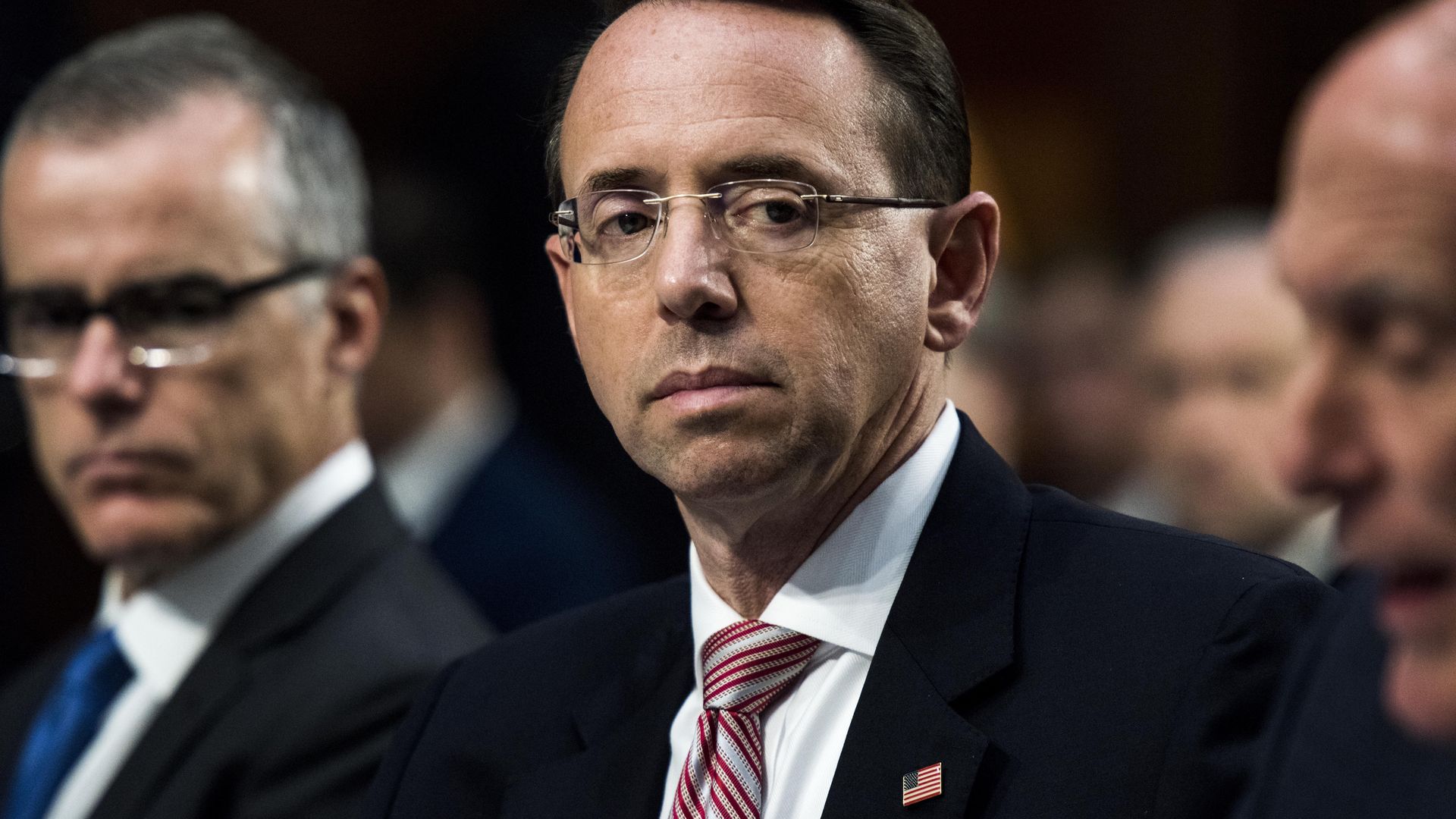 The FBI's former deputy director Andrew McCabe writes in a new book that Deputy Attorney General Rod Rosenstein claimed he was directed to write the infamous Comey memo by President Trump, The Guardian reports.
Why it matters: The memo was used by Trump to justify his firing of former FBI Director James Comey, which subsequently triggered the appointment of special counsel Robert Mueller and an investigation into potential obstruction of justice. McCabe, who was fired after the Justice Department's inspector general determined he lied under oath, also compares Trump's demands for loyalty to a mobster's: "The president and his men were trying to work me the way a criminal brigade would operate."
Go deeper