The Trump admin's drug rebate rule has a timing problem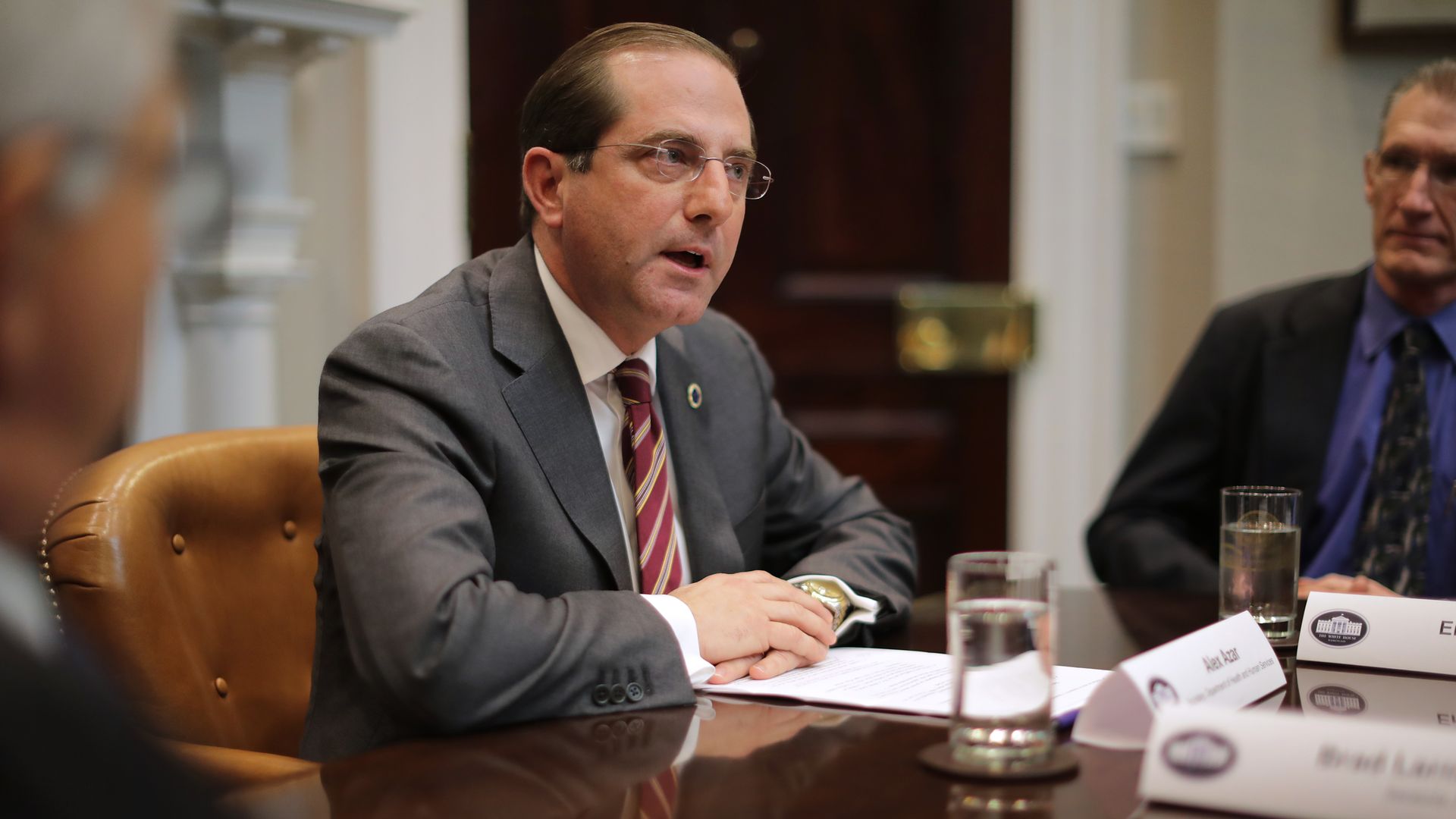 The Trump administration's recent proposal to change the way drug prices are negotiated in Medicare and Medicaid is operating under a tight timeline, and some are skeptical that it can be solidified by 2020.
Why it matters: The new policy would raise Medicare Part D premiums once it takes effect. For now, the premium hike is expected to be announced this fall. But if implementation is delayed, that hike could come in the fall of 2020 — right before the presidential election.
The big picture: The proposal would change the way drug prices are negotiated behind the scenes, phasing out the drug rebates collected by insurers and replacing them with discounts to consumers at the pharmacy counter.
Insurers currently use rebates to lower premiums. The new rule is expected to lower out-of-pocket costs for seniors who currently pay a lot for their drugs, but raise premiums for Medicare Part D by as much as 25% over the next decade, per the federal government's analysis.
While the change is expected to take place beginning in January of next year, insurance plans are developed and locked in over a rigid timeline that essentially must be completed by June.
"Health insurance providers are concerned over the timeline of implementing for 2020," said Kristine Grow, a spokeswomen for America's Health Insurance Plans.
Details: The public has 60 days to weigh in, which will be followed by another 60-day period for HHS to evaluate the comments. A final rule should come out around May.
Meanwhile, companies have to submit their drug plans by May, and final bids for Medicare drug plans have to be submitted by June. That leaves almost no time for the industry to reconcile the rule with their 2020 plans.
The bottom line: Part D premiums are heavily subsidized, but the politics of raising seniors' health care costs are never good.
Insurers won't be happy to find themselves in the line of fire regardless of when the changes take place.
Democrats would love to weaponize seniors' health care costs right ahead of the 2020 elections. And Republicans can't be excited to have that problem on their hands, though they could also see some benefit from seniors who see their costs at the pharmacy counter fall.
Go deeper