Mueller investigation supports gag order in Roger Stone case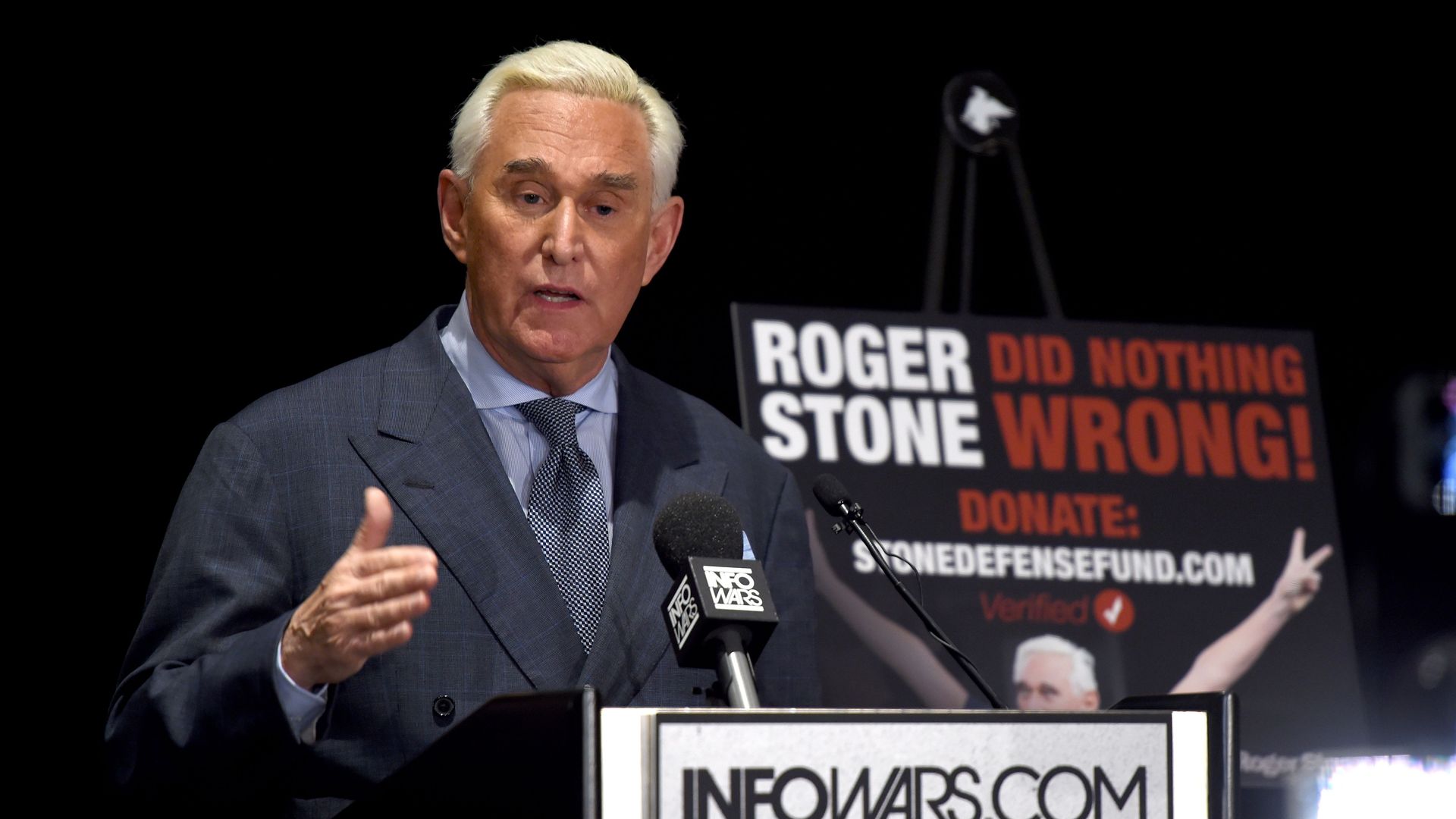 In a new court filing, special counsel Robert Mueller said he supports a gag order on longtime Trump adviser Roger Stone to prevent him from speaking publicly about the case, claiming there's "a substantial likelihood that extrajudicial comments by trial participants will undermine a fair trial."
Why it matters: Stone, who filed a response opposing the gag order, is a notoriously brash and theatrical political operative who frequently posts on social media about his view that the Mueller investigation is a partisan "witch hunt." Stone has pleaded not guilty on charges of lying and witness tampering, and has asked for a new judge to be assigned to his case after Judge Amy Berman Jackson warned him about inappropriately using the case as a "public relations campaign."
Go deeper