Former Michigan Rep. John Dingell dies at 92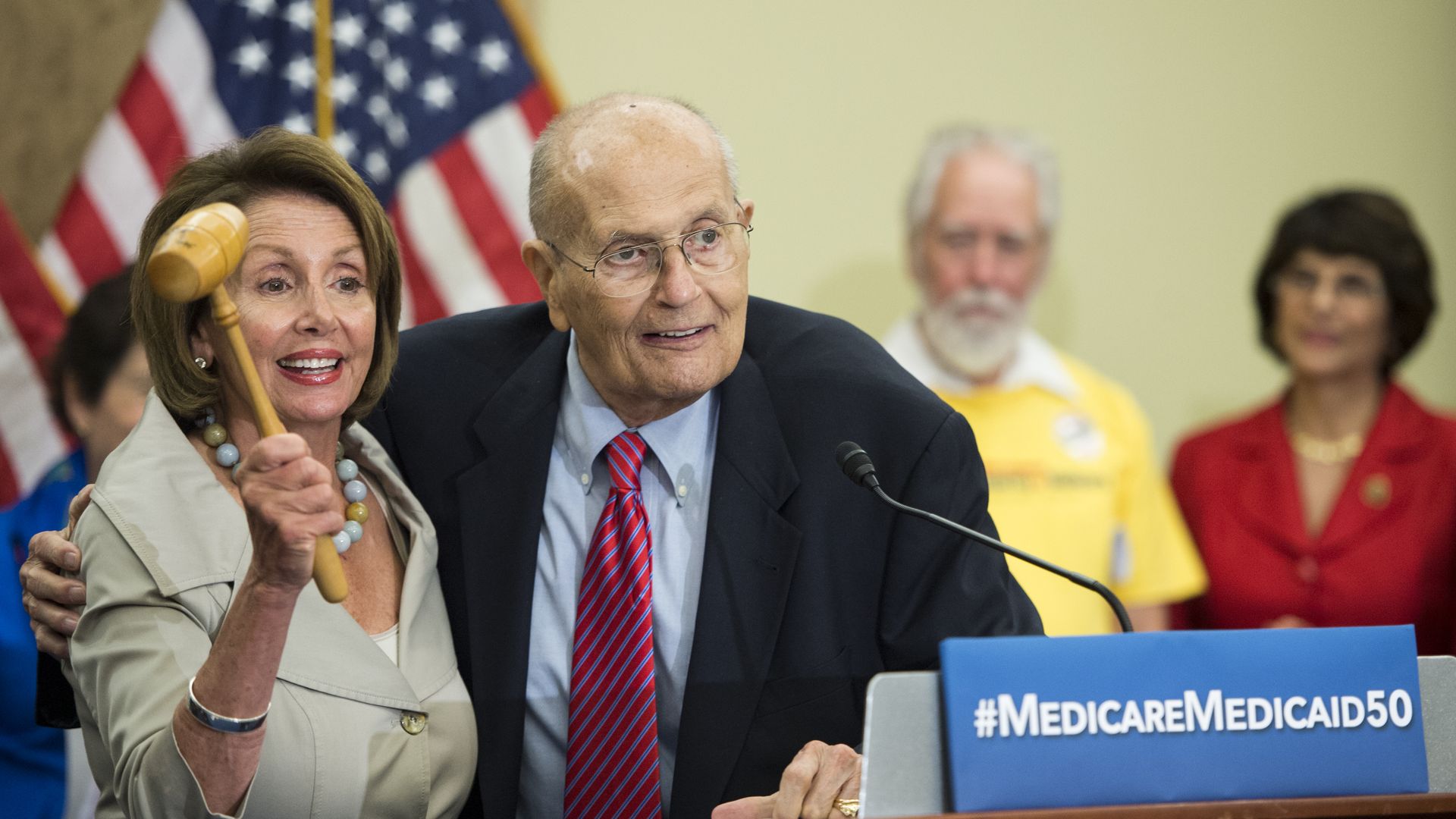 Former Rep. John Dingell (D-Mich.), who was the longest-serving member in the history of Congress, died Thursday at the age of 92, reports the Detroit News.
Dingell was elected to the House in 1955 at the age of 29, and retired in 2014. His wife, Rep. Debbie Dingell, revealed on Wednesday that the former congressman had been receiving hospice care. Dingell tweeted on Wednesday evening: "The Lovely Deborah is insisting I rest and stay off here, but after long negotiations we've worked out a deal where she'll keep up with Twitter for me as I dictate the messages. I want to thank you all for your incredibly kind words and prayers. You're not done with me just yet.
The Detroit News notes that Dingell "helped write most of America's major environmental and energy laws," and that he was "a champion of the auto industry."
Rep. Debbie Dingell said in a statement: "He was a lion of the United States Congress and a loving son, father, husband, grandfather, and friend. He will be remembered for his decades of public service to the people of Southeast Michigan, his razor sharp wit, and a lifetime of dedication to improving the lives of all who walk this earth."
Michigan Gov. Gretchen Whitmer said: "We are a stronger, safer, healthier nation because of Congressman Dingell's 59 years of service, and his work will continue to improve the lives of Michiganders for generations to come."
Go deeper