A threat to the future of graduate education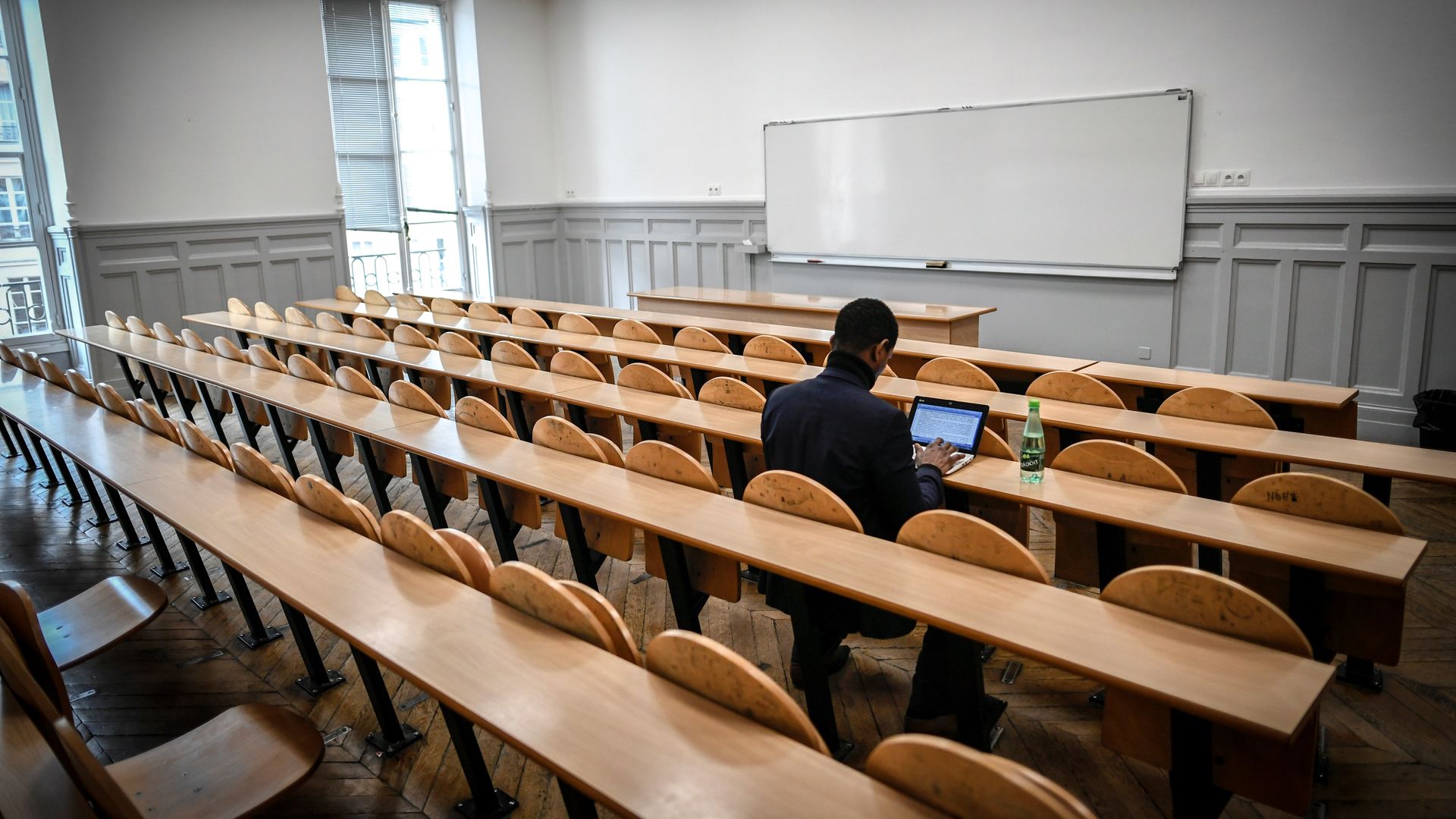 Applications from Indian national students to American graduate programs fell 12% from 2017 to 2018, leading to an overall decline in international enrollment in U.S. universities, according to a new study from the Council of Graduate Schools.
The big picture: India is one of the biggest sources of foreign students in American universities, where international enrollment has fallen for two consecutive years. "While two data points is not a trend, we're troubled that there's a decrease for the first time ever," says Suzanne Ortega, head of the Council of Graduate Schools.
The drop in Indian applications is likely due to a combination of factors including the weakening Indian rupee, the increasing quality of Indian graduate programs and the rise of anti-immigrant sentiment in the U.S., Hironao Okahana, a co-author of the report, tells Axios.
Applications from China, the other major source of international students, held steady.
The bottom line: International students who pay full tuition support graduate education at U.S. institutions, allowing the universities to offer discounted or free schooling to domestic students. That the flow of foreigners to American universities is starting to thin spells trouble for the business model.
Some good news: The share of students coming to U.S. universities from some of the least developed countries in the world — largely in sub-Saharan Africa — is on the rise, the study found.
Go deeper