7 major retailers have filed for bankruptcy in 2019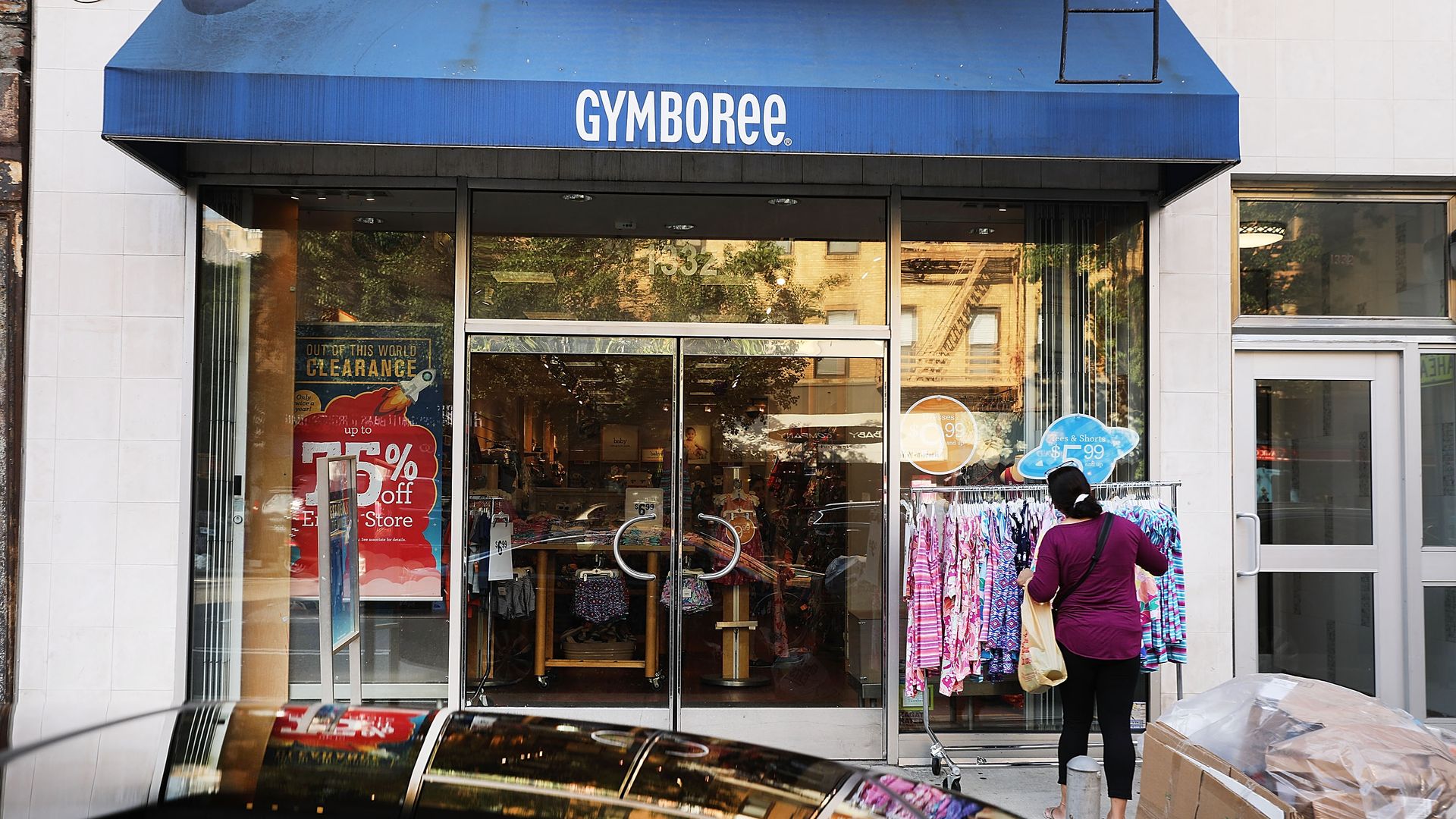 Seven major retailers — Shopko, Gymboree, Charlotte Russe, Beauty Brands, FullBeauty Brands, Innovative Mattress Solutions and Things Remembered — have all filed for Chapter 11 bankruptcy protection in the first few weeks of 2019, reports Retail Dive.
The big picture: This string of failures is further evidence of the shakeup in brick-and-mortar retail. Brands that are slow to inject tech into the shopping experience — or that don't spruce up shabby storefronts — are bleeding customers. In 2018, once-strong retailers like Brookstone and Mattress Firm went belly up, and the once-iconic Sears continues to teeter on the edge of insolvency after numerous blows.
Go deeper