Pelosi predicts GOP leaders won't allow another shutdown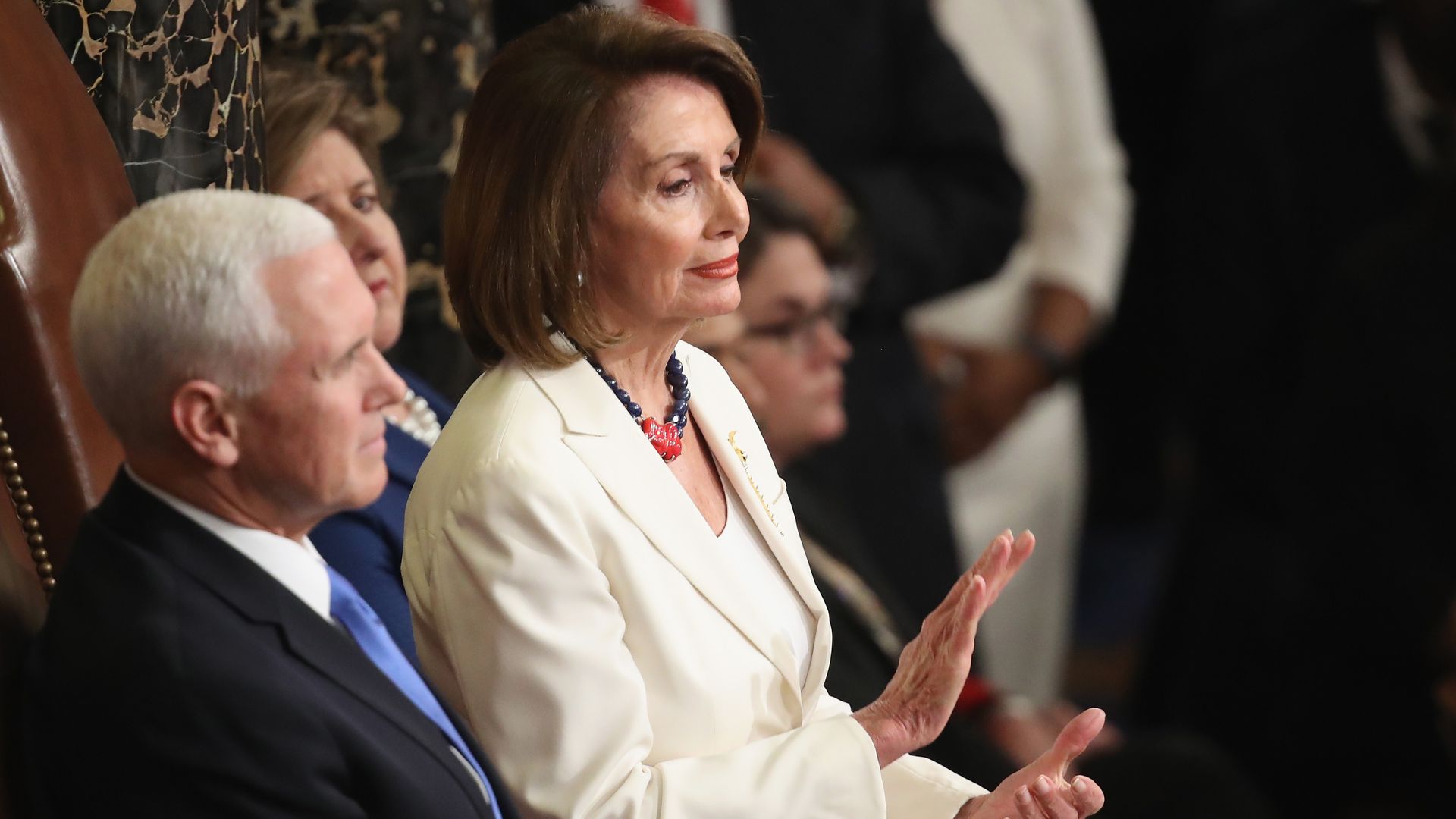 House Speaker Nancy Pelosi spoke with Politico on Wednesday in her Capitol Hill office, discussing the looming government shutdown and the challenges of leading a divided House.
Driving the news: Pelosi predicted that Republican congressional leaders won't allow another government shutdown to happen next week if no compromise is reached on border security, calling the issue "too hot to handle."
More from the interview:
On the State of the Union: "Don't waste your time on this. This is theatrics, this is not government. We just take this in stride."
On accessing Trump's tax returns: "I hear people say, 'Why didn't they do it the first day?' You have to do it right. You have to protect the prerogatives of the House of Representatives and you cannot be scattershot about that."
On the Green New Deal: "It will be one of several or maybe many suggestions that we receive. The green dream or whatever they call it, nobody knows what it is, but they're for it right?"
On 2020 Democratic candidates: "People are going to have to show their 'why.' ... What is your vision? Why are you doing this? The person who wins is the person who has that and connects. So I want to see who connects."
Go deeper: AOC says Nancy Pelosi is "doing a great job"
Go deeper