Mueller says Manafort continued Ukraine work after 2017 indictment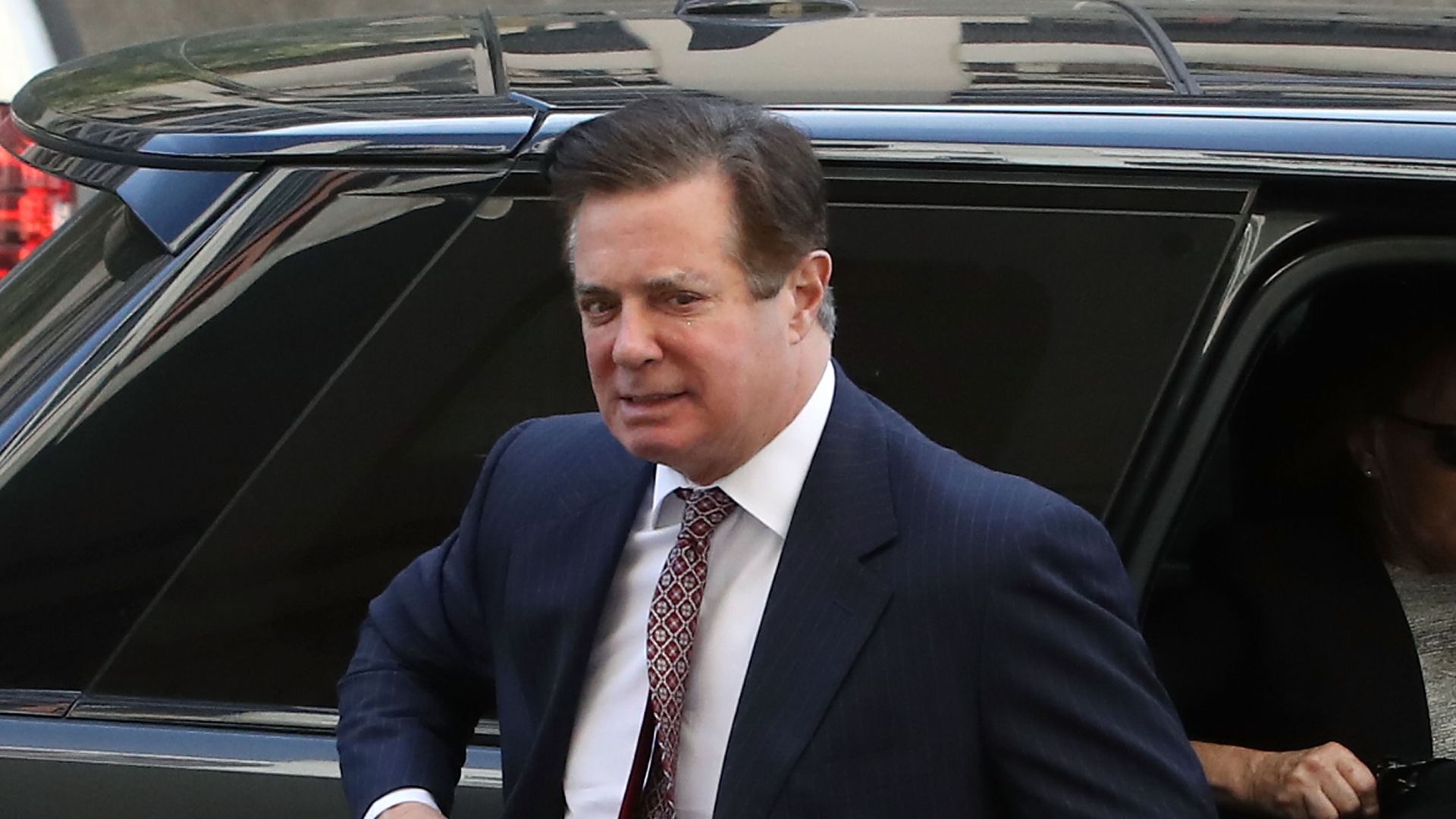 A transcript from Paul Manafort's Monday hearing with prosecutors reveals that special counsel Robert Mueller has evidence Manafort continued doing work related to Ukraine in 2018, despite being indicted in October 2017 for charges that include failing to register as a foreign agent.
Details: During the 4-hour hearing, which was convened to discuss whether Manafort breached his plea deal by lying, a prosecutor called attention to Manafort's meetings with business associate Konstantin Kilimnik, who is suspected of having ties to Russian intelligence. He alleges Manafort lied about how many times he discussed a redacted topic with Kilimnik — believed to be a Ukrainian peace plan — and that the two men discussed the matter as late as winter 2018.
Manafort also allegedly discussed the peace plan in January 2017, when Kilimnik was in Washington for Trump's inauguration.
During the hearing, the judge asked the prosecutor why discussions of a "backdoor" between the two men during an August 2016 meeting were so important. Prosecutor Andrew Weissmann responded: "This goes, I think, very much to the heart of what the Special Counsel's Office is investigating ... That meeting and what happened at the meeting is of significance to the special counsel."
An improperly redacted filing from Manafort's lawyers last month revealed that Manafort shared polling data related to the 2016 presidential election with Kilimnik. The transcript from Monday's hearing indicates Rick Gates, the former deputy chairman of the Trump campaign, was the one who told Mueller about the incident.
What to watch: Gates, who remained with the Trump campaign even after Manafort was fired, has pleaded guilty in the Mueller investigation, but we have yet to see the full results of his cooperation. Last month, Mueller requested for the second time that Gates' sentencing be delayed, citing his cooperation in "several ongoing investigations."
Go deeper