Trump's anti-abortion push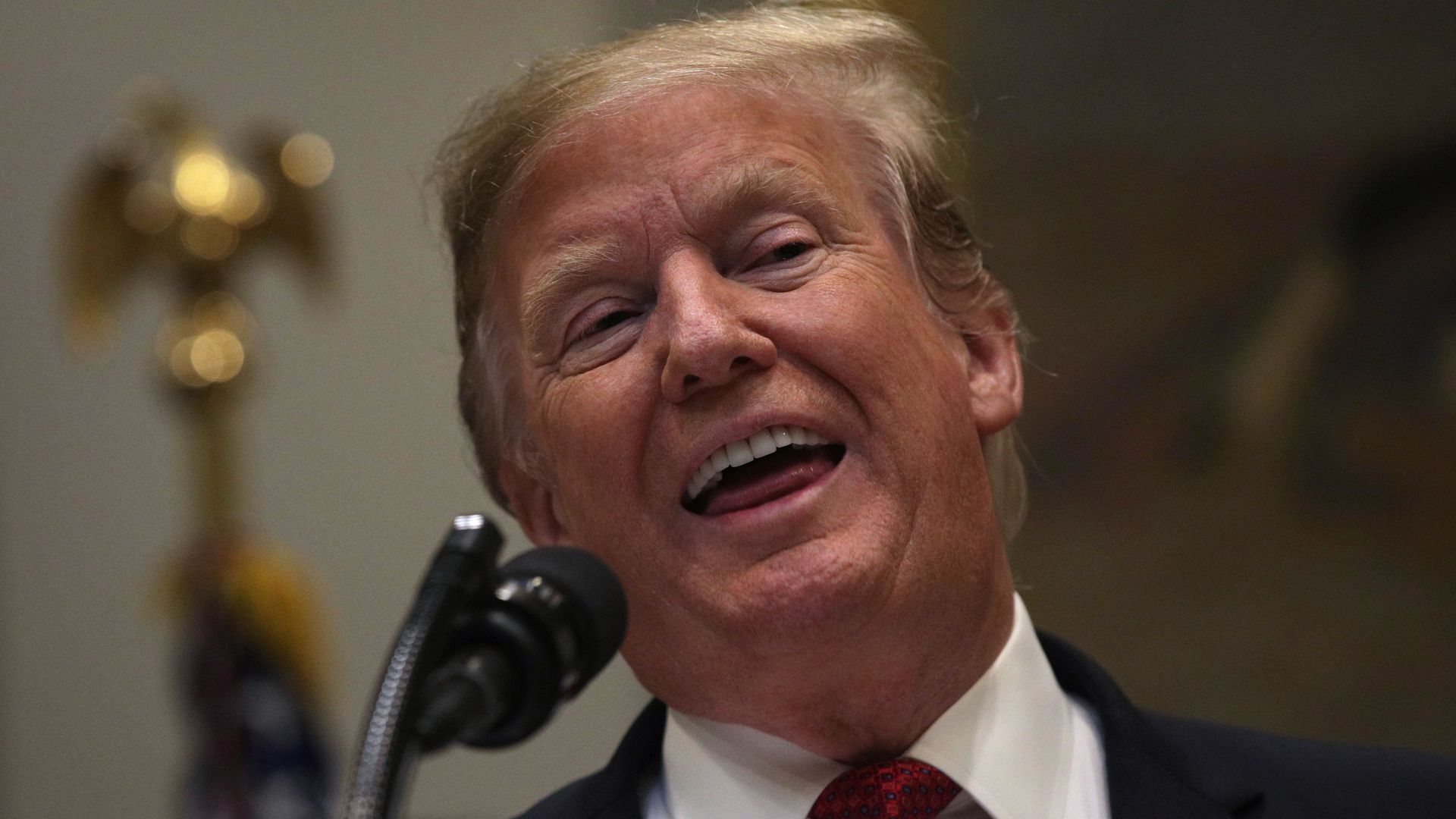 In the weeks and months ahead, President Trump plans to amp up the anti-abortion rhetoric he used in his State of the Union address.
Driving the news: Trump is seizing on conservative outrage over Virginia Gov. Ralph Northam's abortion comments, and the passage of a New York law that codifies Roe v. Wade. In Tuesday's speech, Trump promoted a congressional ban on late-term abortions by graphically describing how lawmakers in New York "would allow a baby to be ripped from the mother's womb moments before birth."
Conservative leaders believe he'll go further:
White House official Mercedes Schlapp privately signaled Monday at a meeting with conservative allies that Trump will expand on the theme at the National Prayer Breakfast today, three attendees tell Axios.
Gallup polling finds most Americans think abortion should be legal in the first three months, but that belief drops substantially after the first trimester.
Trump spent much of his life as a Democrat who supported abortion rights. But conservatives who have privately discussed the matter with Trump say he now is an authentic abortion opponent.
"The president is sincerely appalled by late-term abortion," Penny Nance, CEO of Concerned Women for America told Axios. "He means it, it's real for him, and I'm grateful for that fact."
Ralph Reed, founder of the Faith & Freedom Coalition, says that Trump told him in 2010 and 2011 — when he was considering running against former President Obama — that he "came to his pro-life convictions" after learning that friends had considered ending their unplanned pregnancies.
They chose not to, Trump told Reed, and instead Trump watched those children grow up "and become stars." Trump told Reed that their success had "a tremendous impact" on him.
Some social conservative leaders, including Nance, Reed, Tony Perkins of Family Research Council and Marjorie Dannenfelser of Susan B. Anthony List, told Axios that Trump changed a lot of minds during the final presidential debate in October 2016, when he accused Hillary Clinton of being "OK" with "ripping [sic] the baby out of the womb of the mother in the ninth month."
Go deeper: How "late-term abortion" could become a 2020 flashpoint
Go deeper