Alexandria Ocasio-Cortez says Nancy Pelosi is "doing a great job"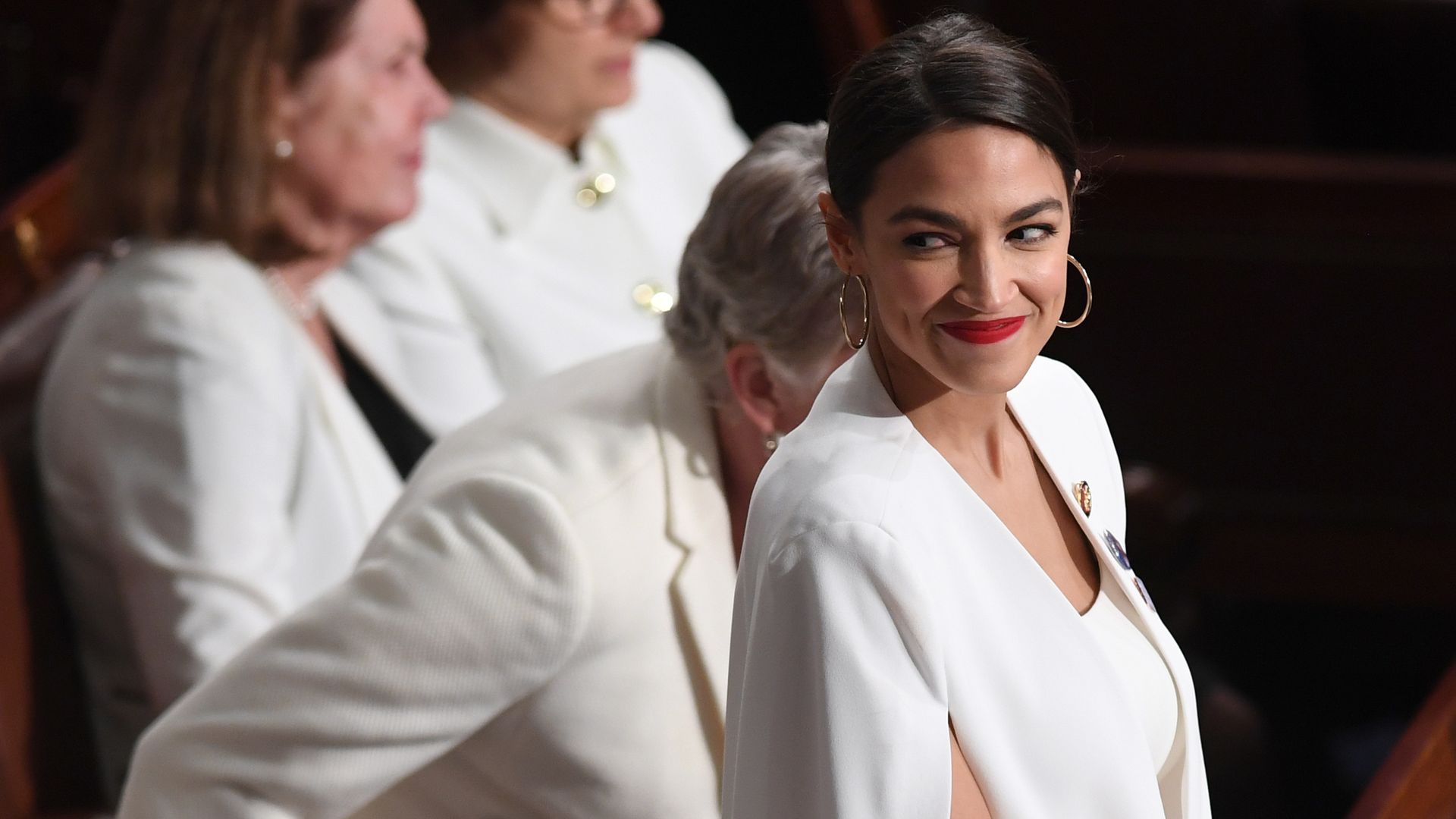 Rep. Alexandria Ocasio-Cortez (D-N.Y.) told NPR's "Morning Edition" on Thursday that Speaker Nancy Pelosi is "doing a great job," specifically praising Pelosi's work "to hold the caucus together" during the 35-day government shutdown.
Why it matters: Ocasio-Cortez hasn't been afraid of challenging Pelosi from the left during her short tenure in Congress, leading the charge on climate change before she was even inaugurated that culminated with her introduction of a Green New Deal resolution. "I think she's showing people who's boss and I very much understand that she's in an extraordinarily difficult position," Ocasio-Cortez said.
Go deeper