Tom Steyer adds $100k to impeachment campaign in Massachusetts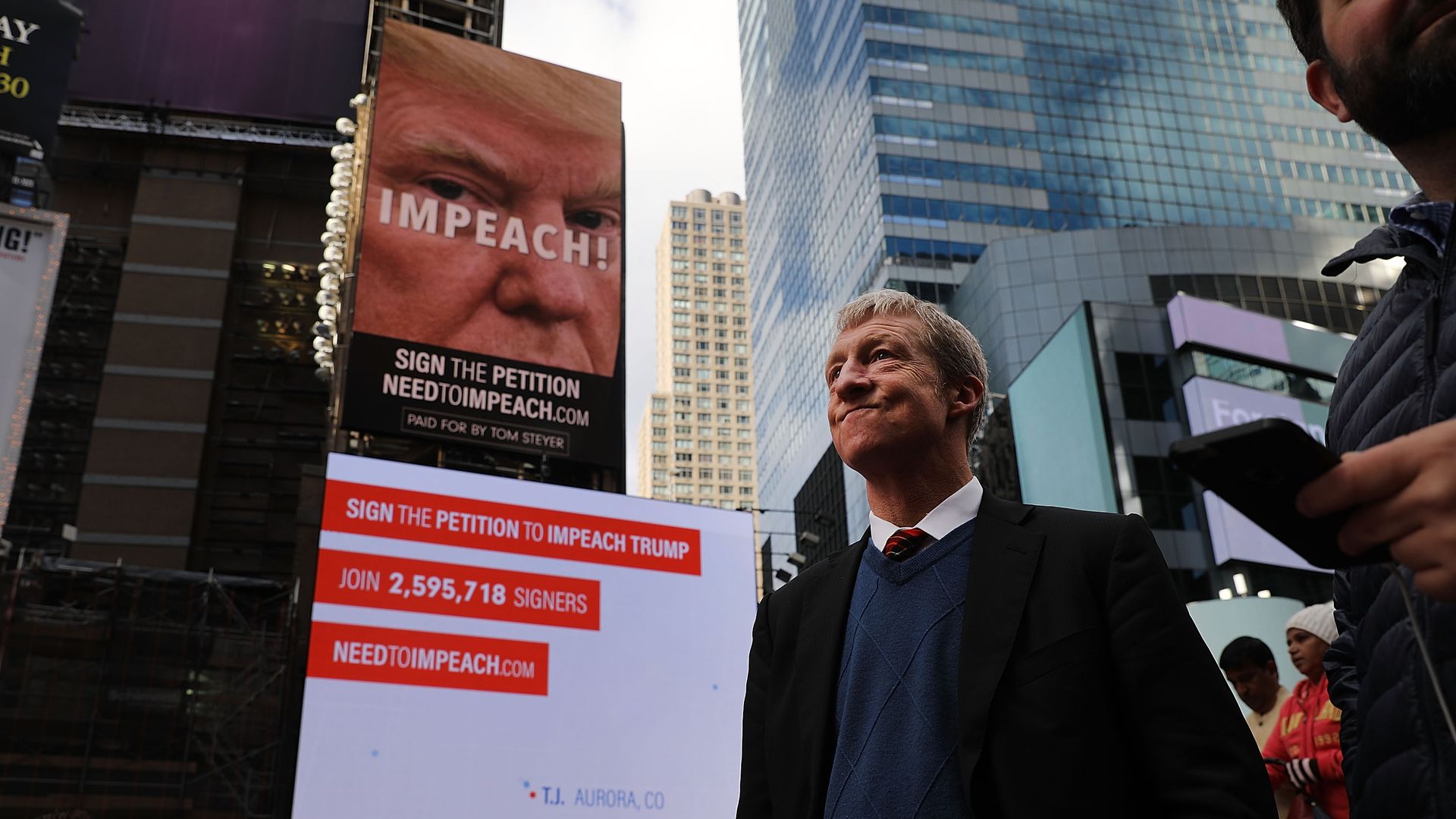 Billionaire activist Tom Steyer added $100,000 worth of digital ads to his local impeachment campaign against President Trump today in Democratic Rep. Richard Neal's district in Massachusetts, Axios has learned. This is in addition to the six-figure TV ad campaign targeting Neal.
Details: The TV and digital ads focus on Neal's ability, as chair of the House Ways and Means committee, to subpoena Trump's tax returns and they pressure him to move forward on impeachment. "It's time to release Trump's tax returns. Demand Rep. Neal investigate Trump," reads one ad obtained by Axios.
The digital ads will run for several weeks across various social platforms, a Need to Impeach spokesman said. The TV ads will run for two weeks in Springfield, Massachusetts. Steyer's impeachment petition currently has more than 7.2 million supporters.
Why it matters: The additional investment shows how Steyer's Need to Impeach team is trying to compel as many voters as possible to push their local leaders to start the impeachment process. It also comes the day after the State of the Union, in which Trump suggested lawmakers abandon their investigations of the administration.
Go deeper