In State of the Union response, Stacey Abrams slams Trump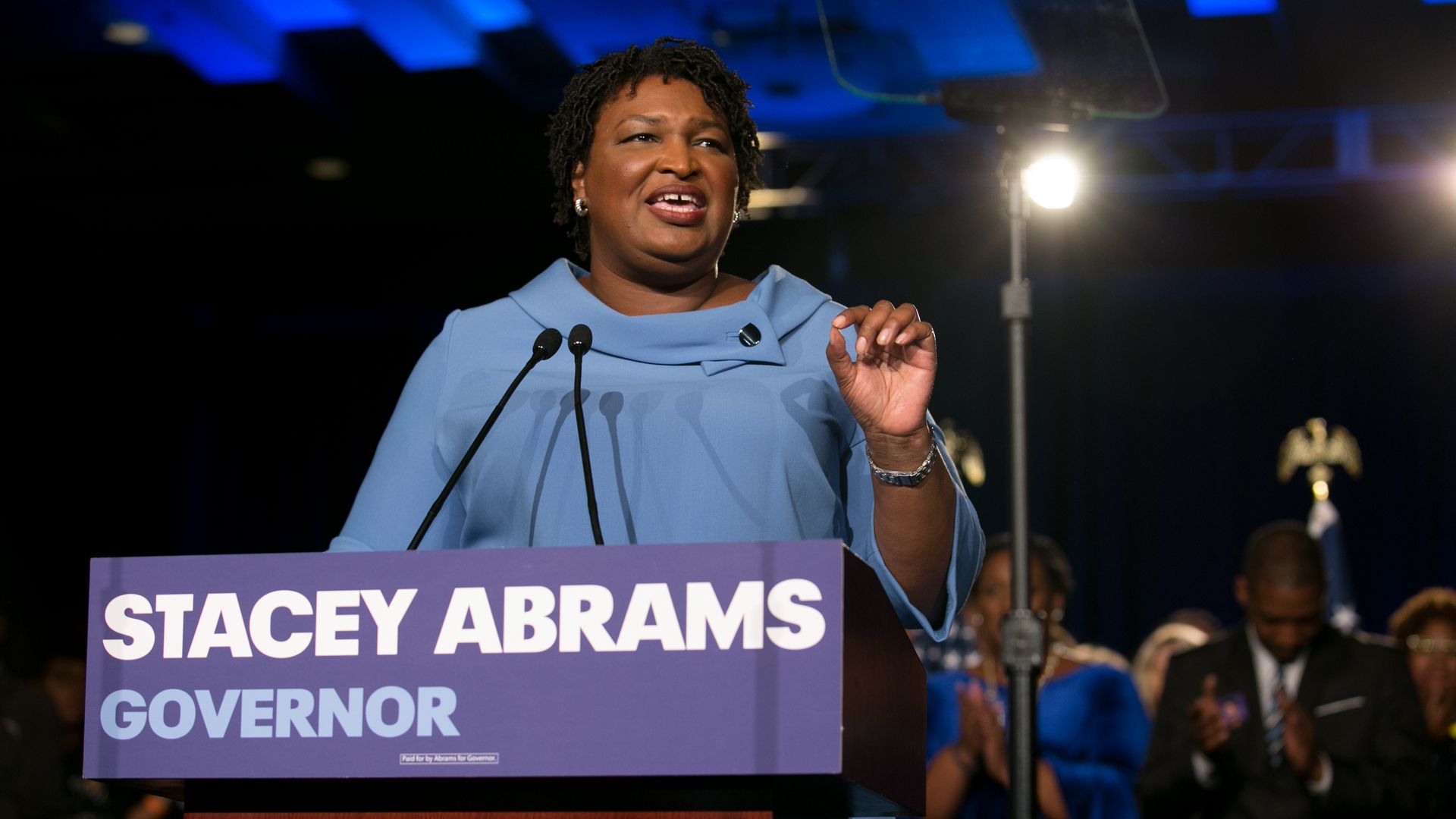 Stacey Abrams stepped back into the national political spotlight Tuesday night, delivering a blistering rebuke to President Trump in the Democratic response to his State of the Union.
Catch up quick: Abrams took Trump to task over the recent 35-day partial government shutdown, calling it a "stunt engineered [by Trump], one that defied every tenet of fairness and abandoned not just our people — but our values."
Why it matters: Abrams narrowly lost the Georgia gubernatorial election during the 2018 midterms and become the first black woman to ever deliver a State of the Union response.
Senate Minority Leader Chuck Schumer's decision to tap her to deliver the party's response comes as many Democrats are reportedly urging her to challenge incumbent Senator David Perdue (R-Ga.), a close ally of Trump, in 2020.
Some key highlights:
Abrams, a former minority leader of the Georgia state House of Representatives, highlighted her time working with state Republicans: "It should be no different in our nation's capital. We may come from different sides of the political aisle; but, our joint commitment to the ideals of this nation cannot be negotiable."
She chastised Senate Majority Leader Mitch McConnell's recent rebuke of a sweeping House Democratic election reform and anti-corruption bill that he mocks as the "Democratic Politician Protection Act." Abrams said: "We must reject the cynicism that says allowing every eligible vote to be cast and counted is a "power grab."
Abrams said she "acknowledged" the gubernatorial election results and emphasized that "I did not and we cannot accept efforts to undermine our right to vote. That's why I started a nonpartisan organization called Fair Fight to advocate for voting rights."
Go deeper: Stacey Abrams is making State of the Union history tonight
Go deeper