Exclusive: NYT's free student subscription plan reaches 3 million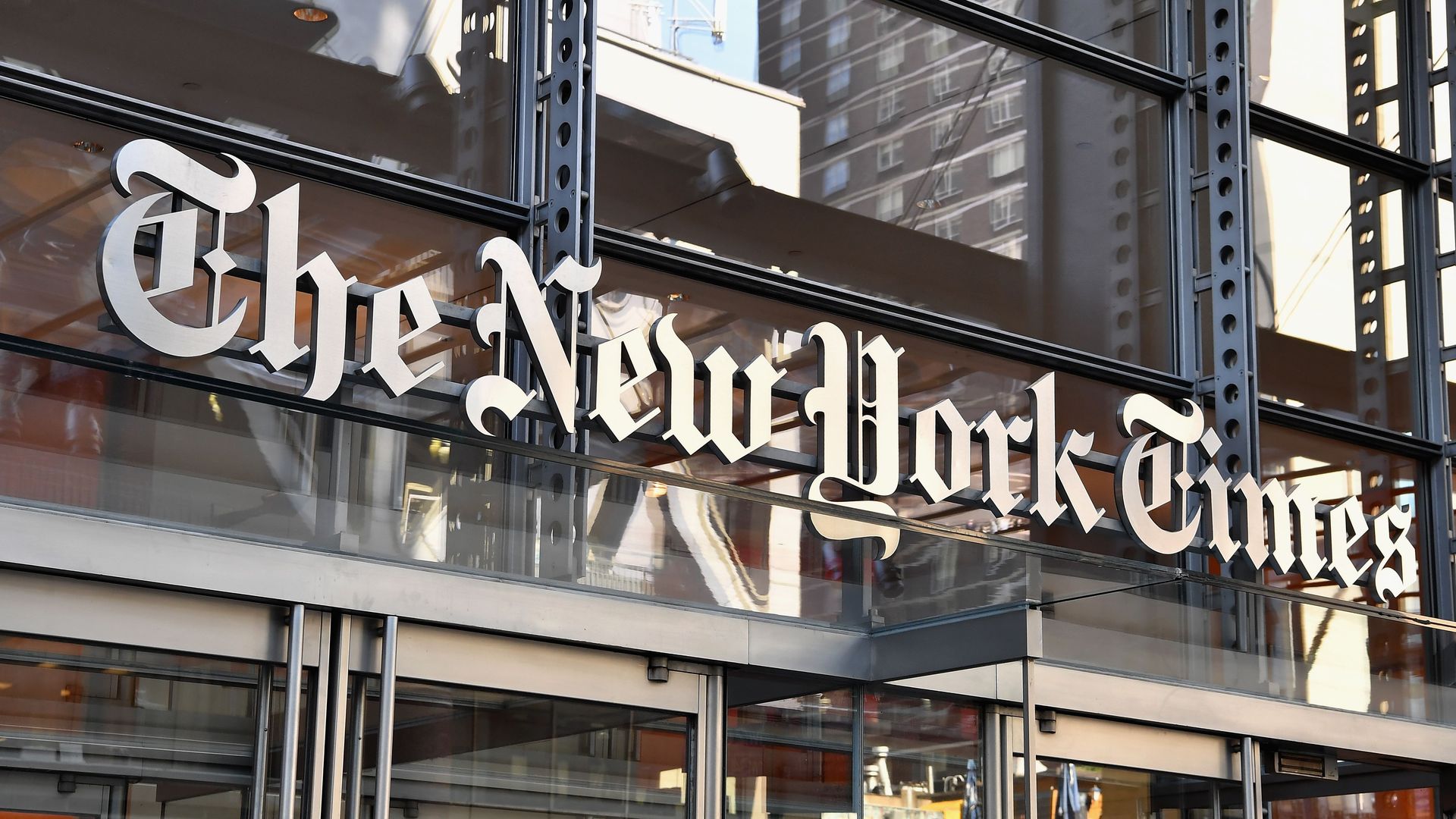 The New York Times will announce today that more than 3 million U.S. students now receive free access to nytimes.com, thanks to more than 30,000 contributions from its readers.
Why it matters: It's the company's way of investing in the next generation of NYT readers, which it thinks will help it retain current subscribers. "We already have high retention, but I think this could make it almost bullet proof," says Hannah Yang, head of subscription growth.
Details: The donations come from nearly 75 countries and are made possible through its sponsor a student subscription program that launched in 2017.
The access is given to 4,000 schools around the country, including really large school districts in Chicago and Miami-Dade to smaller districts in rural America. So far, schools in all 50 states have been given access.
Some donors are recurring, but most are one-timers. One donor anonymously donated $1 million in 2017. Not including that donation, each donor gives about $50 on average.
The big picture: Yang says while many subscribers pay for NYT to read it for themselves, many others aim to support what they consider to be good traditional journalism now and for future generations.
One weird twist: The subscriptions are awarded on a first-ask, first-serve basis, as well as for those in need financially. So far, the company has been able to provide subscriptions to everyone who has asked, although when some schools in certain parts of the country inquired about subscriptions and realized they could access them for free, Yang says they were skeptical.
"Some schools in some parts country are not going to want this ... There's a skepticism, [with] people asking us, what's our ulterior motive? It was harder to give this away than [we] expected."
— Hannah Yang
What's next? The Times eventually wants to open up the program internationally.
Go deeper