Jeff Bezos has won the Trump era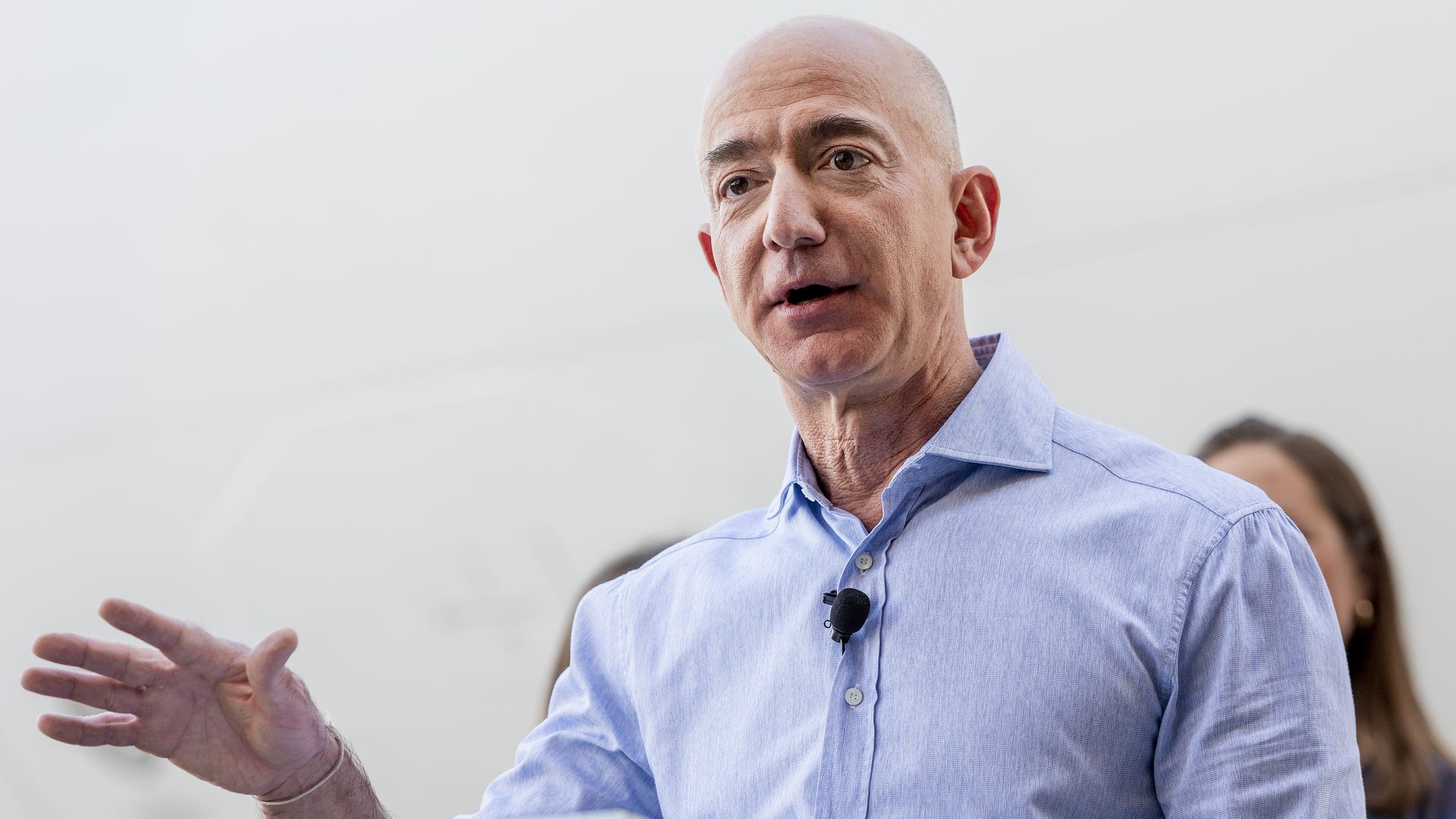 The man who has profited most from the Trump era is his foremost nemesis in the business world, Amazon founder Jeff Bezos, Bloomberg's Justin Sink reports.
By the numbers: Bezos has become the world's richest person, his net worth swelling by $66.8 billion, since President Trump has been in the White House.
"Bezos's wealth was valued at $135.4 billion, making his fortune a third bigger than Bill Gates's, according to the Bloomberg Billionaires Index."
"Within the U.S., the closest anyone has come to the Amazon chief's Trump era gains is investor Warren Buffett — who added $19.2 billion."
Go deeper: Analyses show companies ridiculed by Trump outperform ones he praised
Go deeper