Beto O'Rourke tells Oprah he'll decide on 2020 run by end of month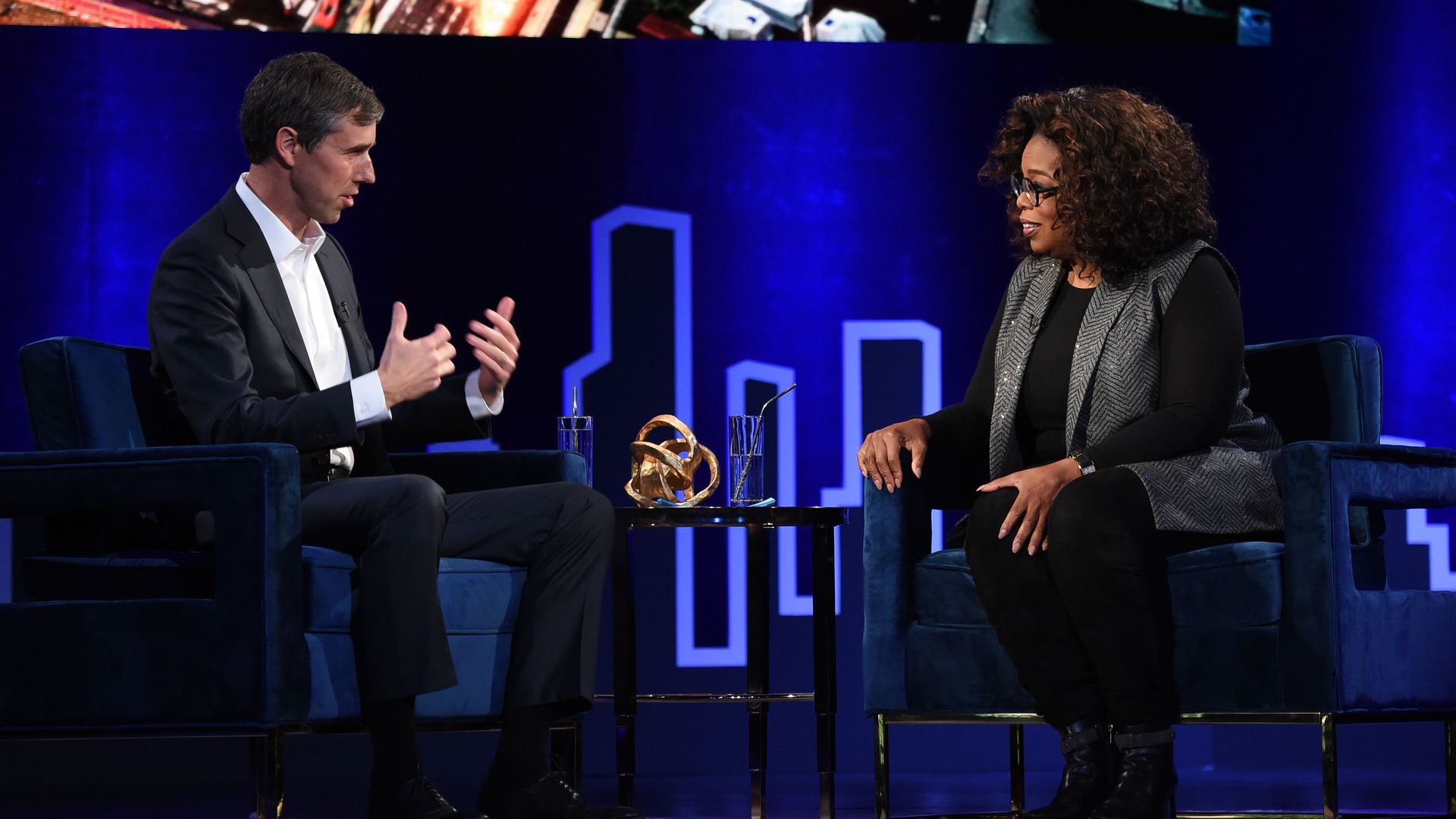 Beto O'Rourke told Oprah Winfrey in an interview Tuesday that he has been thinking about running for president in 2020, and that he will make a decision "before the end of this month."
"That's a big question for us to think through. I gotta tell you — I'm so excited at the prospect of being able to play that role. I want to make sure [with my family] that we're all good with this."
— O'Rourke told Oprah, per The Texas Tribune's
Patrick Svitek
The big picture: O'Rourke's Texas Senate campaign against Ted Cruz in the 2018 midterms brought the 46-year-old former congressman to national prominence, though he ultimately lost the election by about 3%. If O'Rourke launches a bid, he would join what is already a crowded Democratic field, which includes Sens. Kamala Harris, Elizabeth Warren, Cory Booker and others.
Go deeper: Track which candidates are running in 2020
Go deeper