Maduro-Guaidó faceoff leaves world waiting for next move
As Venezuela's two presidents vie for the loyalty of the armed forces, the country's fate may seem to lie solely in the hands of the generals. But politicians are still writing the storyline, and if Nicolás Maduro and Juan Guaidó end up in a stalemate, the international community could open a new round of geopolitical jostling over how to resolve the crisis.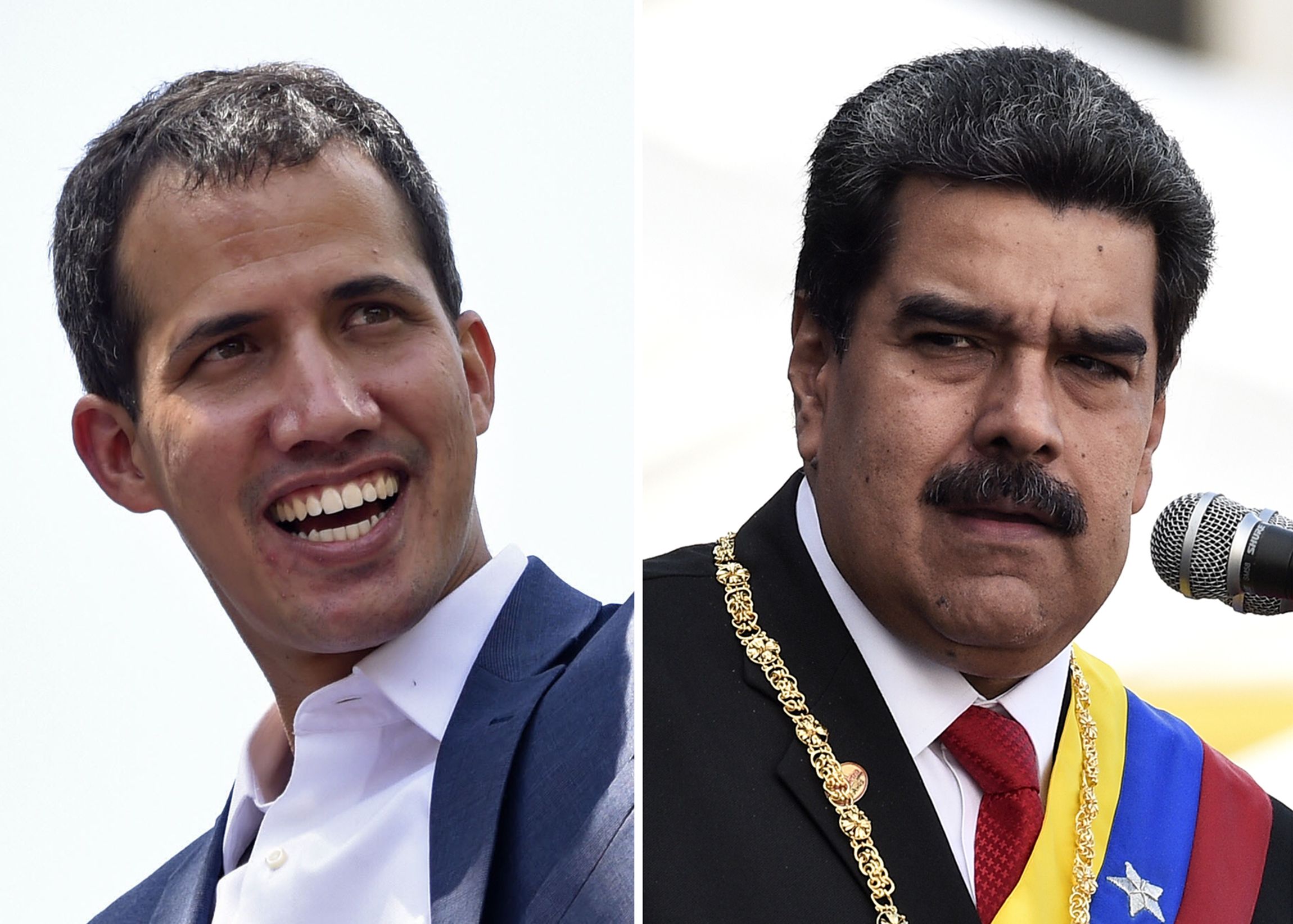 The big picture: The international community is not united. Since Vice President Pence declared that "Maduro must go," it's been unclear whether the Trump administration remains open to a compromise that would keep the regime in place. President Trump recently floated military action, and with harsh new sanctions on Maduro's state oil company, his administration has doubled down on economic coercion.
Meanwhile, key stakeholders in Latin America and Europe, including EU High Representative for Foreign Affairs Federica Mogherini, will launch a Diplomatic Contact Group initiative in Montevideo on Thursday.
Where it stands: Maduro will look to secure material support from China and Russia, which have bankrolled his government but have grown increasingly anxious about his mismanagement of the economy.
Maduro has also resumed formal contact with Vatican representatives to explore whether the Church could facilitate new talks, as it has in the past. The Vatican has so far remained neutral.
What to watch: The next potential turning point could arise when the U.S. government looks to empower Guaidó via the delivery of humanitarian assistance, an offer Maduro flatly rejected. The donations will reportedly be delivered over the Colombia–Venezuela border. If Maduro lets the aid come in, he risks looking weak — giving Guaidó a victory that could further embolden the opposition — but avoids directly provoking the Trump administration.
Michael McCarthy is a research fellow at American University's CLALS, an adjunct professor at George Washington University's Elliott School for International Affairs, and the founder and CEO of Caracas Wire.
Go deeper