U.S. action on Maduro informed by Florida's electoral politics
The decision of 11 governments in Latin America, the U.S., the Organization of American States (OAS), and Canada last month to recognize Juan Guaidó as Venezuela's legitimate president was many years in the making. The international community has long looked to act on Venezuela, but the incremental measures of President Hugo Chávez and later Nicolás Maduro to roll back the country's democracy and freedoms failed to provide one specific moment — like a traditional military coup — that could trigger collective action.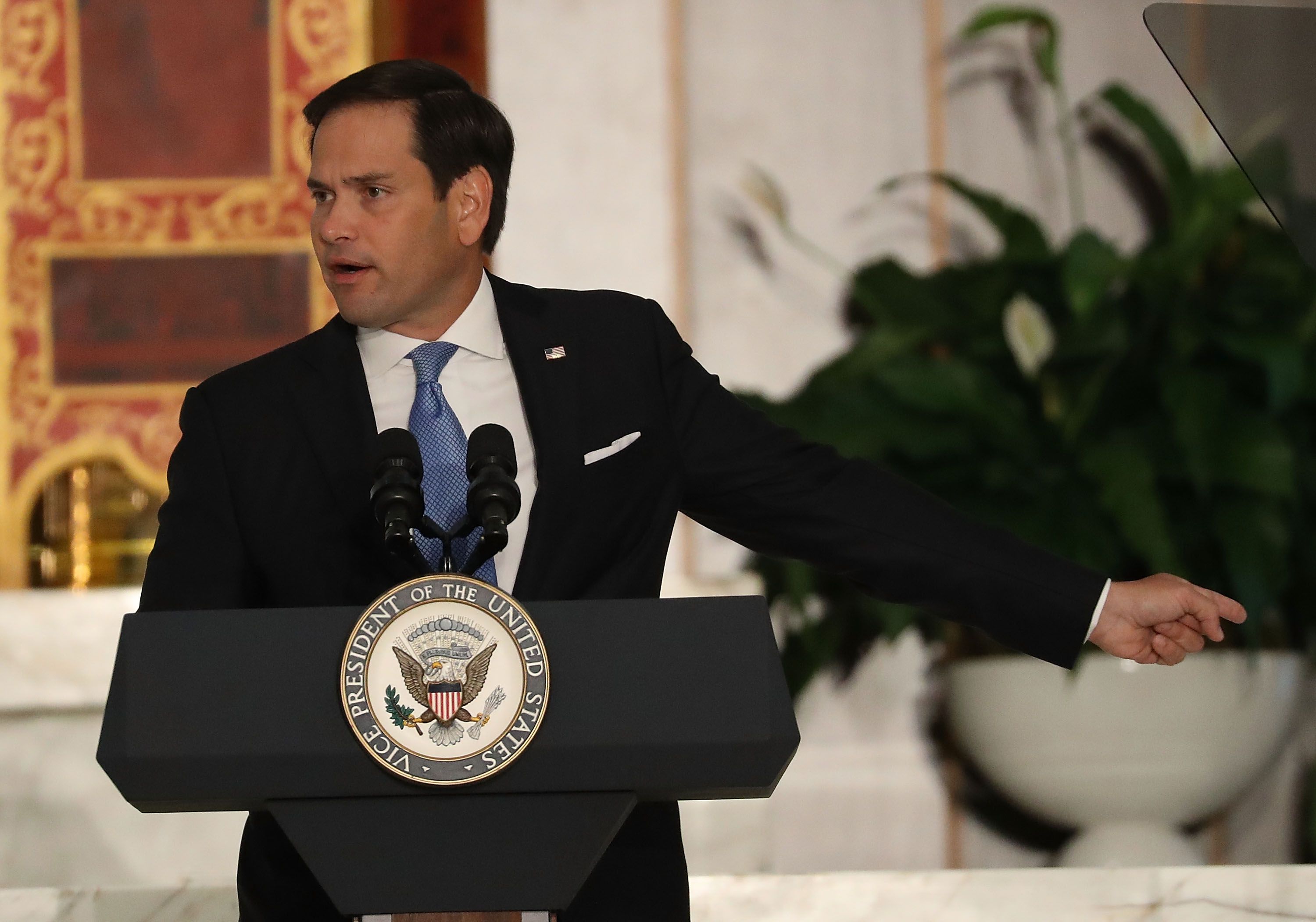 Commitment to defend representative democracy in the hemisphere has been a central part of regional diplomacy since 2001, when the 34 OAS members signed the 2001 Democratic Charter. But by any measure, the international community's decision to act last week was a bold move, led at least rhetorically by the U.S., with President Trump twice calling Guaidó, Secretary of State Michael Pompeo presenting the case to the UN Security Council, and Vice President Mike Pence meeting with the Carlos Vecchio, Guaidó's ambassador to the U.S.
Yes, but: For the U.S. and the Trump administration, the move also has electoral ramifications. Since Trump's inauguration, the White House has partially outsourced its Latin America policy to Sen. Marco Rubio (R-Fla.) through Pence.
From Trump's June 2017 announcement in Miami that he would partially roll back Obama's diplomatic opening to Cuba to National Security Advisor John Bolton's November 2018 speech (again in Miami) denouncing what he called the "Troika of Tyranny" (Cuba, Nicaragua and Venezuela), the ramped-up rhetoric for many in the Latin American diaspora community was electoral red meat.
The emphasis is based in no small part on the White House's disproven belief that hard-line Cuban Americans flipped Florida for Trump in 2016 and will play a key role in 2020.
The bottom line: The electoral misperception and narrow ideological band of advisors do not inherently render the recent moves by the White House to recognize Guaidó and then impose oil sanctions on the Maduro government wrong or ill advised. The question now is how far the policy's main boosters — Rubio and other Florida politicians such as Sen. Rick Scott — will push the White House should these steps fail to budge Maduro.
Christopher Sabatini is an adjunct professor at Columbia University's School of International and Public Affairs, executive director of Global Americans and a non-resident fellow at Rice University's Baker Institute.
Go deeper