Google adds new accessibility features to Android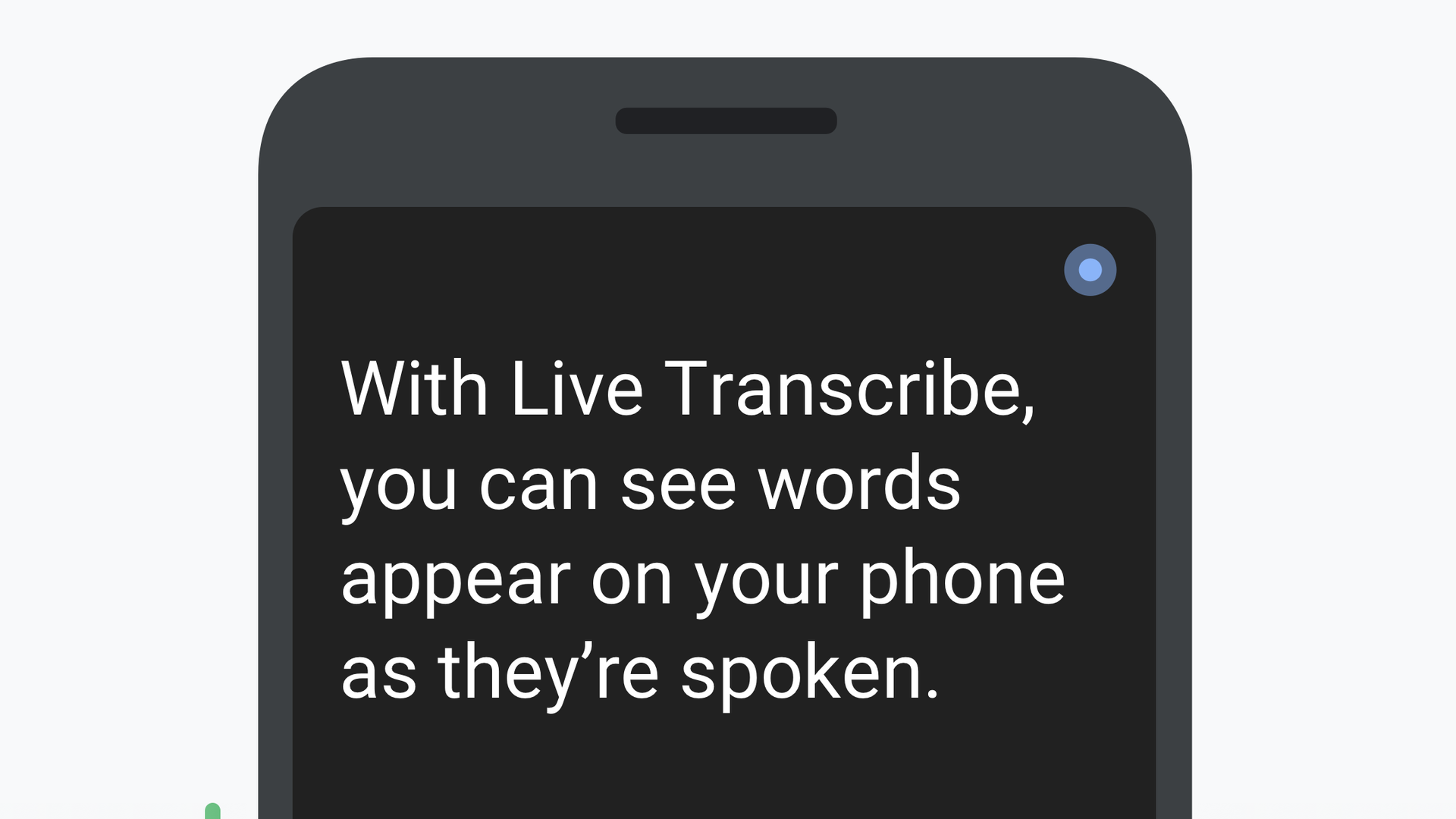 Google is launching two new features aimed at making its mobile operating system more accessible: Live Transcribe and Sound Amplifier.
Why it matters: There are more than a billion people with a disability, some 15% of the world's population. Technology, when implemented thoughtfully, can play a big role in knocking down barriers. Beyond that, advances in accessibility often have a way of making technology more usable for everyone.
Details:
Live Transcribe helps those who are deaf or hard of hearing get an easy read on what's being said around them. The feature, which works in more than 70 languages, uses the cloud to help with transcription, but the conversations aren't stored on any servers.
Sound Amplifier, which was previewed at Google I/O last year, is like noise cancellation for conversations. It helps focus the audio on the conversation one is trying to hear while minimizing background noise.
Go deeper: AV companies are making progress on accessibility challenges
Go deeper