El Salvador's next president rides to office on anti-establishment wave
On Sunday, Nayib Bukele, the 37-year-old former mayor of San Salvador, won a first-round victory in El Salvador's presidential election, handily vanquishing candidates from the country's two major parties. Bukele, who was expelled from the left-wing FMLN party in 2017 following an internal dispute and ran as the candidate of the center-right GANA party, made history as the first third-party candidate to win the presidency since the end of El Salvador's civil war in 1992.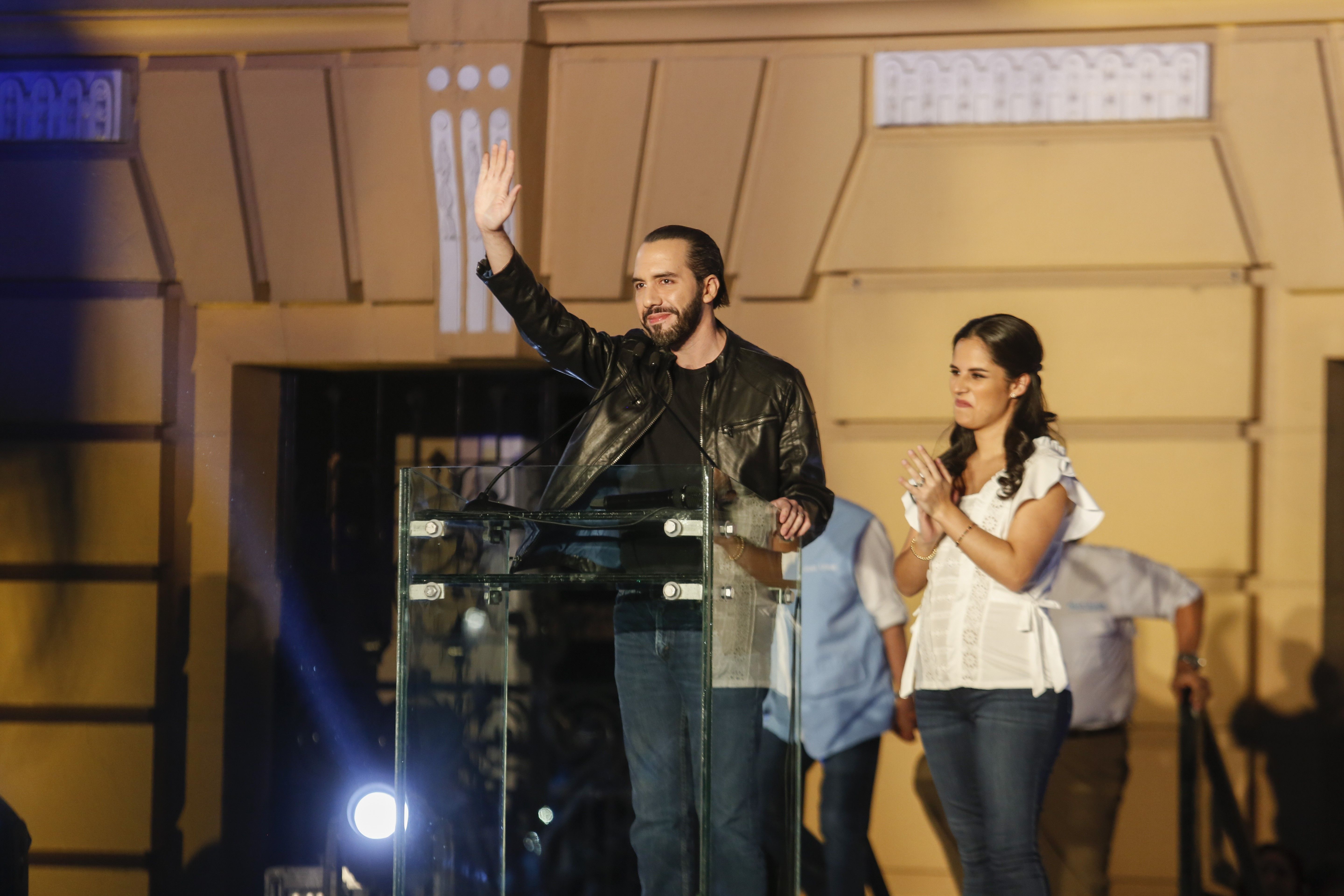 Why it matters: El Salvador is a longtime ally and free-trade partner of the U.S., but recent relations have been tense owing to the outgoing government's close ties with Venezuela and its decision last August to drop diplomatic recognition of Taiwan in favor of China. Moreover, El Salvador is 1 of 3 countries, along with Guatemala and Honduras, that together make up Central America's Northern Triangle, which has been a chief source of migrants to the U.S.–Mexico border, prompting the ire of the Trump administration.
Details: While Bukele had led his chief rivals in polls — businessman Carlos Calleja of the conservative ARENA party and former Foreign Minister Hugo Martinez of the FMLN Party — his haul of nearly 54% of the first-round votes avoids a runoff that would have occurred on March 10.
Voters were disenchanted by the failure of leaders from ARENA and FMLN to curb crime and corruption over the past 25 years, which created an opening for Bukele to emerge as a fresh, new face.
During the campaign, Bukele called Venezuelan President Nicolás Maduro a "dictator" and criticized renewed ties with China, but did not make any major proposals around migration. All this suggests that he may take a more cooperative stance toward Washington.
What to watch: El Salvador's population of 6.3 million has been beset in recent years by high crime, stagnant growth and corruption scandals that have shaken faith in government. Bukele leaned heavily on his strong social media presence, including 1.4 million Facebook followers, coupled with tough rhetoric on fighting corruption to win a historic victory. But his campaign was light on details, and it remains to be seen how he will put his governing plans into practice.
Daniel P. Erikson is managing director at Blue Star Strategies and a senior fellow at the Penn Biden Center for Diplomacy and Global Engagement.
Go deeper