Why Trump swears off planning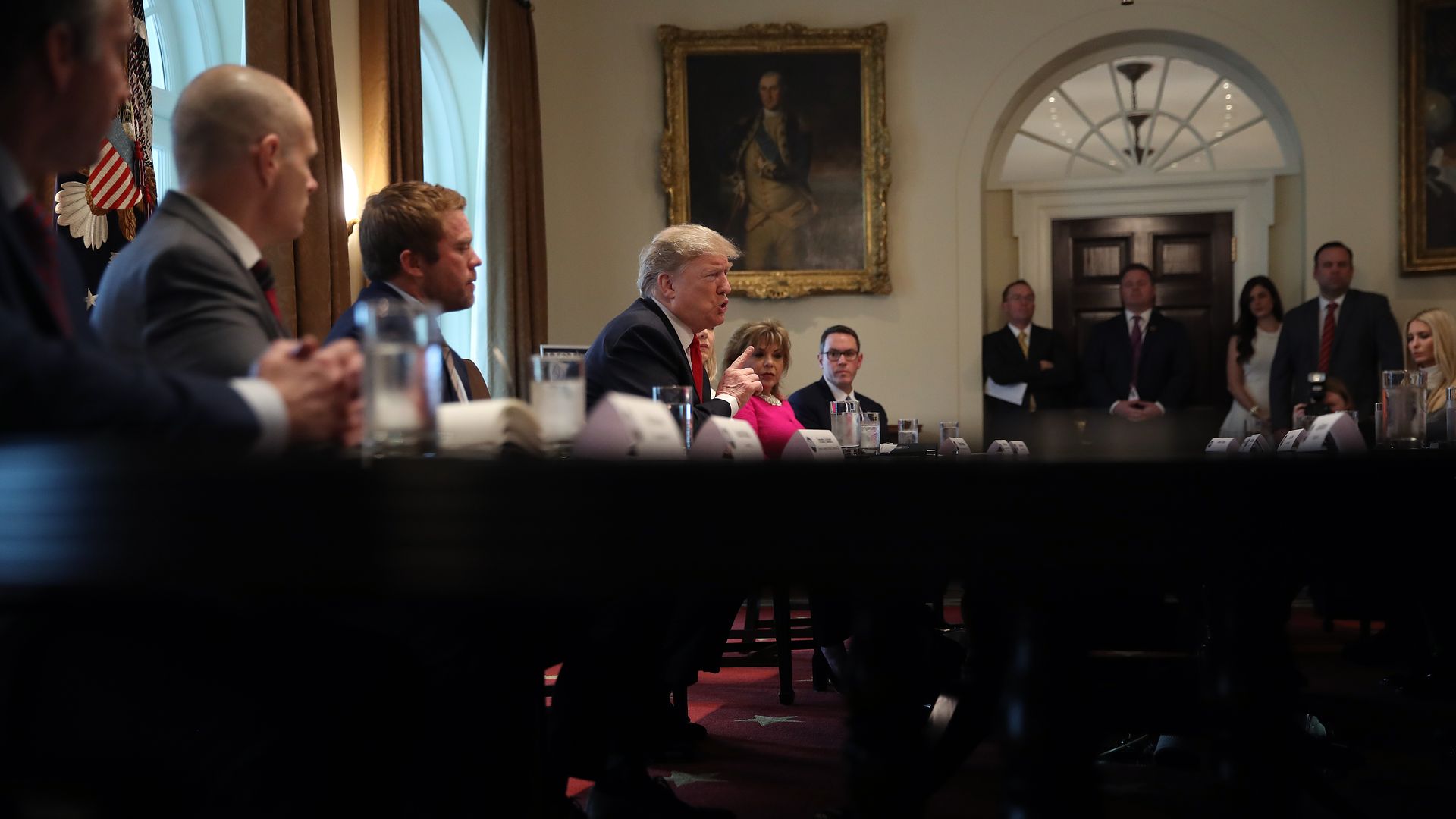 Trump's fancy-free scheduling approach is no mistake. In "The Art of the Deal," he explained that he thought too much planning curbed his creativity and impeded his thinking. That philosophy is alive and well in the White House, according to more than half a dozen current and former officials.
Between the lines: Trump believes to his core, one former senior White House official told Axios, that he's better off not preparing for some meetings. He thinks preparation hinders his ability to read the room and act with spontaneity, this former aide said.
"I play it very loose," Trump wrote in 'The Art of the Deal."
"I don't carry a briefcase. I try not to schedule too many meetings. I leave my door open. You can't be imaginative or entrepreneurial if you've got too much structure. I prefer to come to work each day and just see what develops."
One of the key challenges for his staff: He doesn't like long or complex documents.
He'll skim newspaper articles, news summaries and bullet points, but hates anything longer. So his evening briefings look quite different from his predecessors'.
"Trump does review briefing materials, at least if you make it a point to have him do so," said a former senior White House official who has direct knowledge of Trump's reading habits. "But only if you talk and guide him through it as he's reading."
Trump receives national security materials and news summaries every evening. But the package is more visual than those of his predecessors, with screenshots from the Drudge Report homepage, pictures of his own tweets and snapshots of cable news chyrons from throughout the day, according to people who've seen Trump's nightly briefing packages.
Go deeper:
Go deeper