Cory Booker could be the first vegan president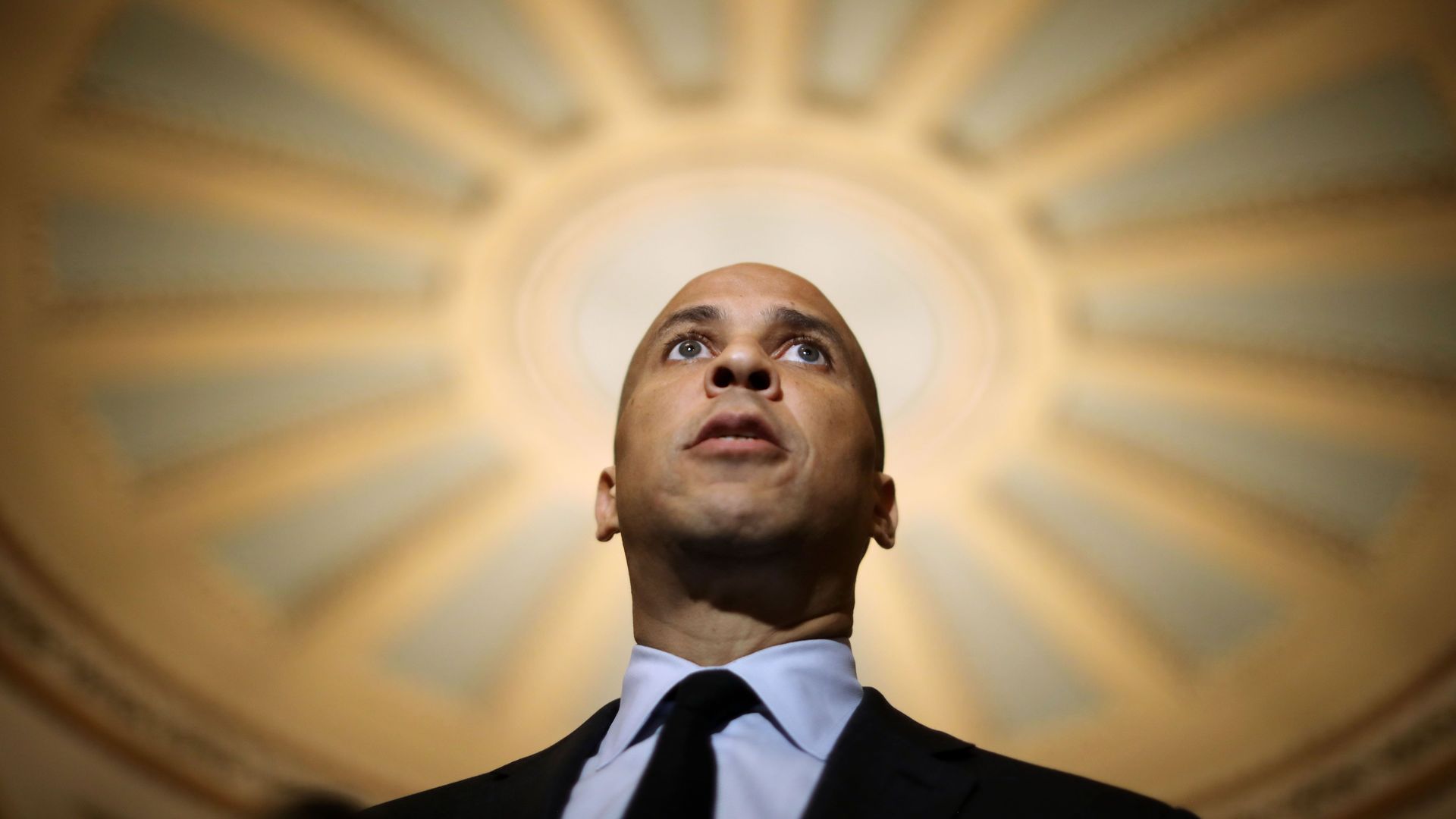 Sen. Cory Booker (D-N.J.), 49, would be the country's first self-described vegan president, the LA Times' Nardine Saad writes.
What he's saying: "I find myself more and more rejoicing in the delicious simplicity of a whole food, plant based diet," Booker wrote on Facebook last March, sharing a picture of a roasted-cauliflower lunch.
On "The View" on Friday, Meghan McCain asked Booker: "What does a vegan eat at the Iowa State Fair?" Booker responded: "I won't eat the pork chop on a stick, but there will be a lot of fried stuff."
"Booker is a self-described 'junk-food vegan,'" per the LA Times:
"He fasts intermittently and focuses on eating unprocessed food with simple ingredients, which have helped him lose weight and increase his energy."
"He also loves a good Impossible burger."
Go deeper: Beef: America's dinner and a juicy climate controversy
Go deeper