McConnell reportedly warned Trump against using emergency powers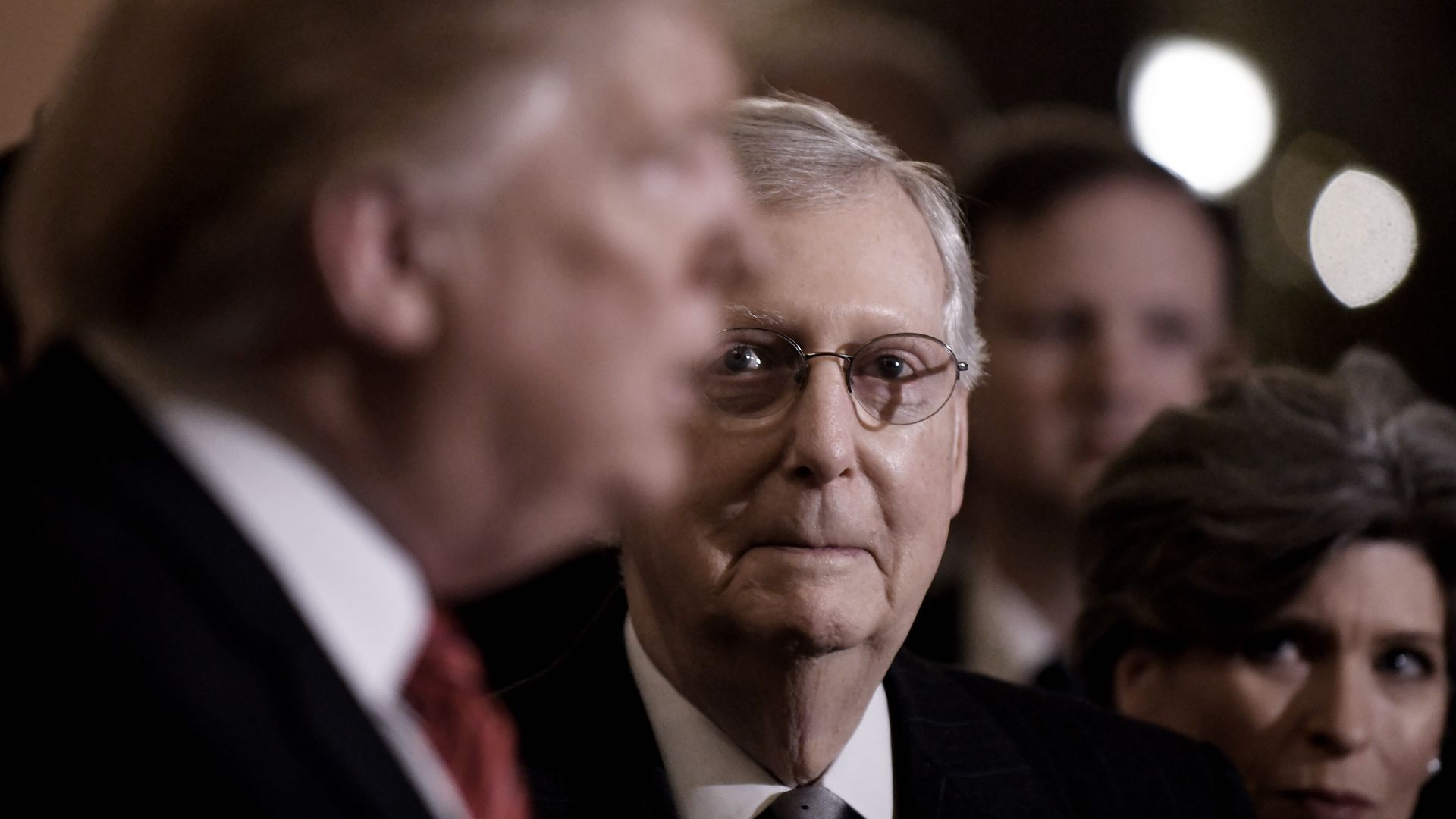 Senate Majority Leader Mitch McConnell (R-Ky.) warned President Trump during a face-to-face meeting at the White House that using emergency powers to get funding for his border wall "may trigger political blowback and divide the GOP," the Washington Post reports.
Why it matters: Trump told the New York Times Thursday that bipartisan conference talks will have been "a waste of time" if Democrats don't provide funding for a wall, and signaled that he has laid the groundwork for declaring a national emergency. McConnell reportedly told Trump that the Senate may pass a resolution disapproving of his use of emergency powers, potentially forcing the president to issue a veto — his first ever — in defiance of his own party.
Go deeper