ICE ordered to force-feed detainees on hunger strike at El Paso facility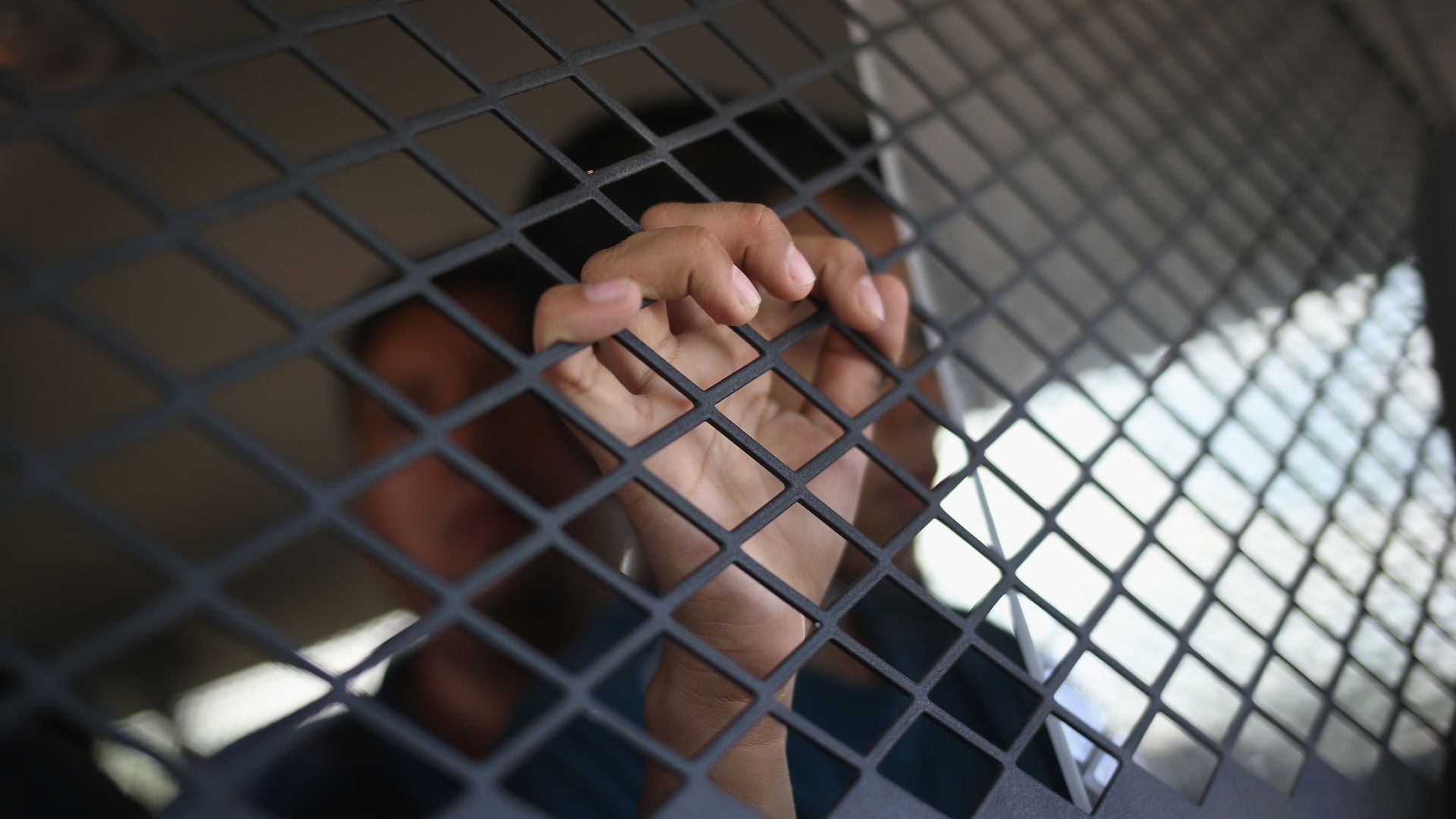 An Immigration and Customs Enforcement spokesperson confirmed to the Washington Post Saturday that the agency has been ordered by a federal judge to feed and hydrate nine detainees on a hunger strike at an El Paso detention center against their consent.
"ICE does not retaliate in any way against hunger strikers. ICE explains the negative health effects of not eating to our detainees. For their health and safety, ICE closely monitors the food and water intake of those detainees identified as being on a hunger strike."
— ICE spokesperson
Backdrop: The Associated Press first reported this week that 10 detainees at the EL Paso facility have gone on a hunger strike to protest against "rampant verbal abuse and threats of deportation from guards." ICE did not reveal their identities, but Rep. Veronica Escobar (D-Texas) — whose district includes El Paso — said most of the detainees she met at the facility had been in custody for 15–18 months, according to the Post.
"They tie us on the force-feeding bed, and then they put a lot of liquid into the tubes, and the pressure is immense so we end up vomiting it out. We can't talk properly, and we can't breathe properly. The pipe is not an easy process, but they try to push it down our noses and throats."
— One detainee on hunger strike told
AP
Go deeper