Milwaukee called favorite for Democratic National Convention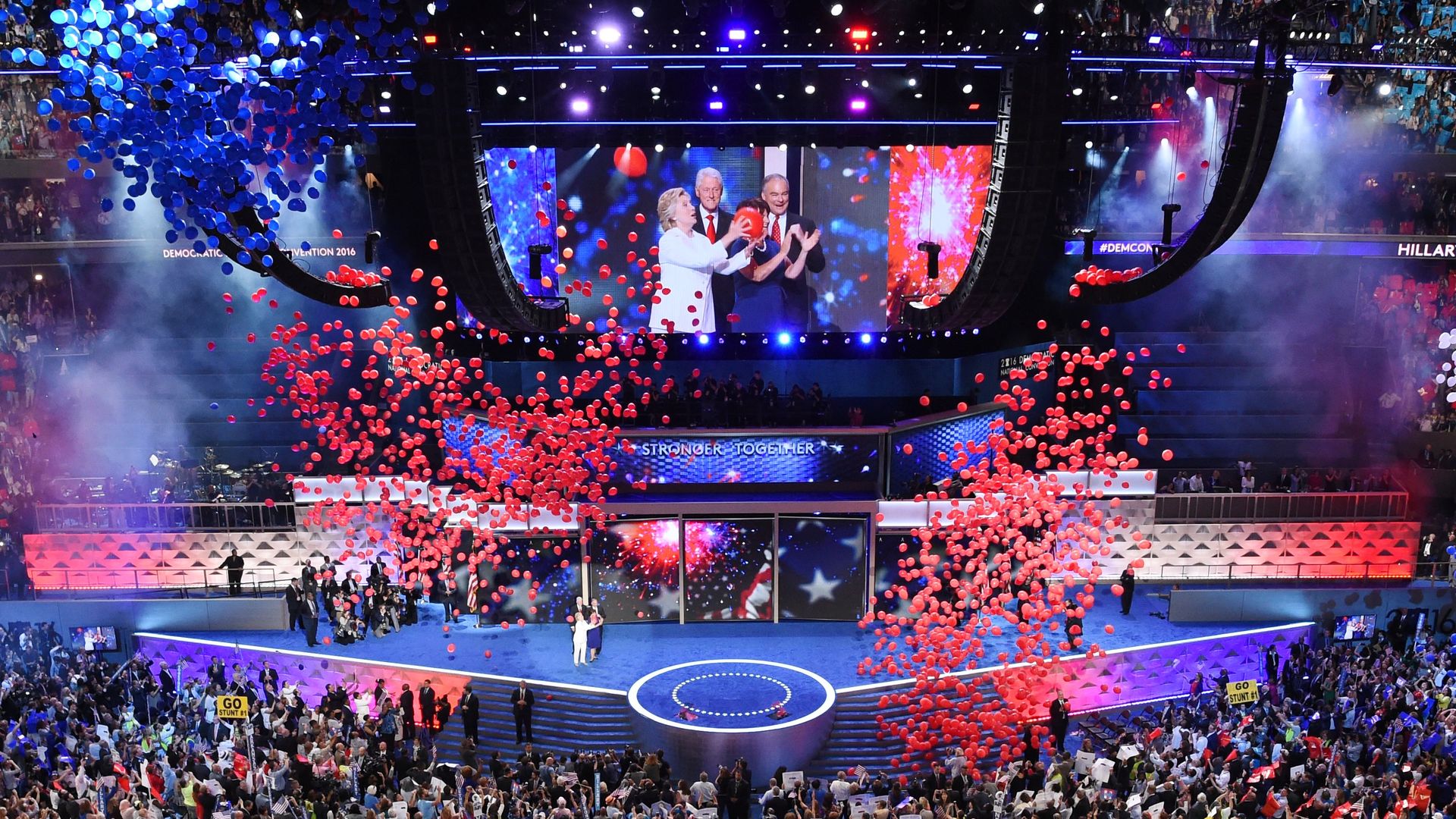 Milwaukee is the odds-on favorite for the 2020 Democratic National Convention, Politico Playbook reports. Houston and Miami are the other finalists.
Pluses for Milwaukee: Wisconsin was one of the vital heartland states that put Donald Trump over the top in 2016, and midterm results showed it's very winnable by Dems in 2020. DNC Chair Tom Perez also has a personal connection, Politico points out: "His wife went to high school there and is a graduate of the University of Wisconsin-Madison. The two were also married in Milwaukee."
A minus for Milwaukee: It has nowhere the hotel space of the other two remaining contenders.
What's next: A decision should be made public in the next two to three weeks, per Politico.
Go deeper