U.S. exit from INF Treaty frees Russia from key nuclear constraints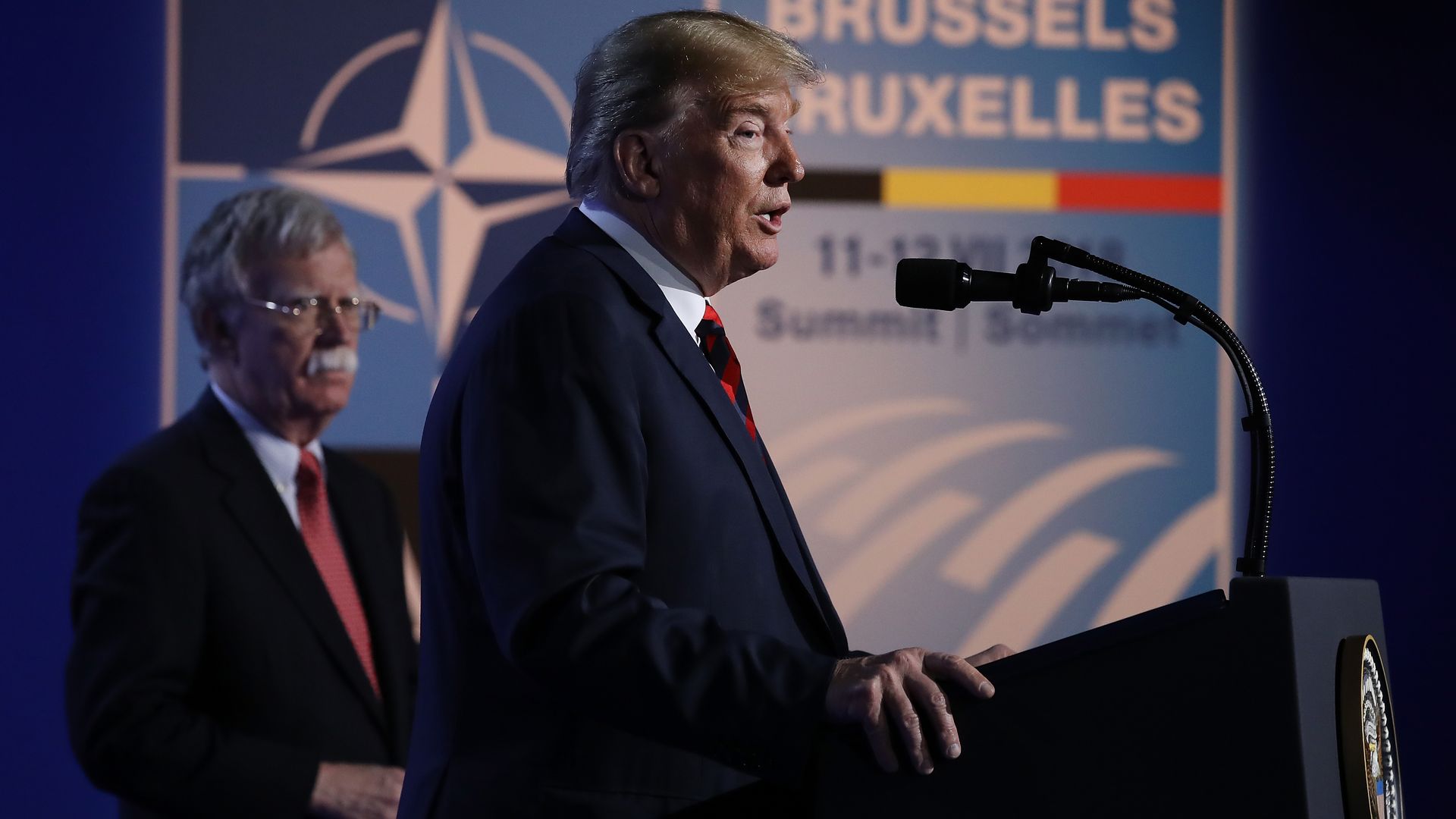 Secretary of State Pompeo announced on Feb 1. that the United States will suspend its obligations under — and withdraw from — the 1987 Intermediate-range Nuclear Forces (INF) Treaty. That treaty banned U.S. and Russian land-based missiles with ranges between 500 and 5,500 kilometers, but Russia has violated violated the agreement by deploying the 9M729 intermediate-range cruise missile.
Why it matters: Although Washington asserted that its goal was to bring Russia back into compliance, it did not develop a serious political and military strategy to do so. There is now little chance now of saving the treaty, whose demise will weaken U.S. and allied security and free Russia to deploy intermediate-range missiles.
Between the lines: U.S. military officials thus far do not see the 9M729 as a game-changer. Ongoing Russian missile deployments, however, could lead NATO to consider countermeasures. The Pentagon has begun developing an intermediate-range missile, though NATO likely would be unable reach consensus on deploying it in Europe.
What to watch: Attention will now turn to the remaining U.S.–Russian nuclear arms control agreement: the 2010 New Strategic Arms Reduction Treaty. New START expires by its terms in two years but can be extended by up to five years.
Extension would cap Russian strategic forces until 2026, without inhibiting U.S. modernization plans, which are designed to fit within New START's limits. It would also continue the flow of valuable information on Russian strategic forces that the U.S. military gets from the treaty's verification measures.
The Russians are complying with New START, and they have expressed interest in its extension. That should be a no-brainer, but Bolton disdains arms control and President Trump has criticized the treaty as "one-sided." U.S. agreement to extension is not a given.
The bottom line: If New START lapses in 2021, no treaties will constrain U.S. and Russian nuclear forces, a break from some 50 years of nuclear arms control between Washington and Moscow. That world invariably will be less stable, less predictable and less secure.
Steven Pifer is a William J. Perry fellow at Stanford's Center for International Security and Cooperation.
Go deeper