Women will surround Trump at the State of the Union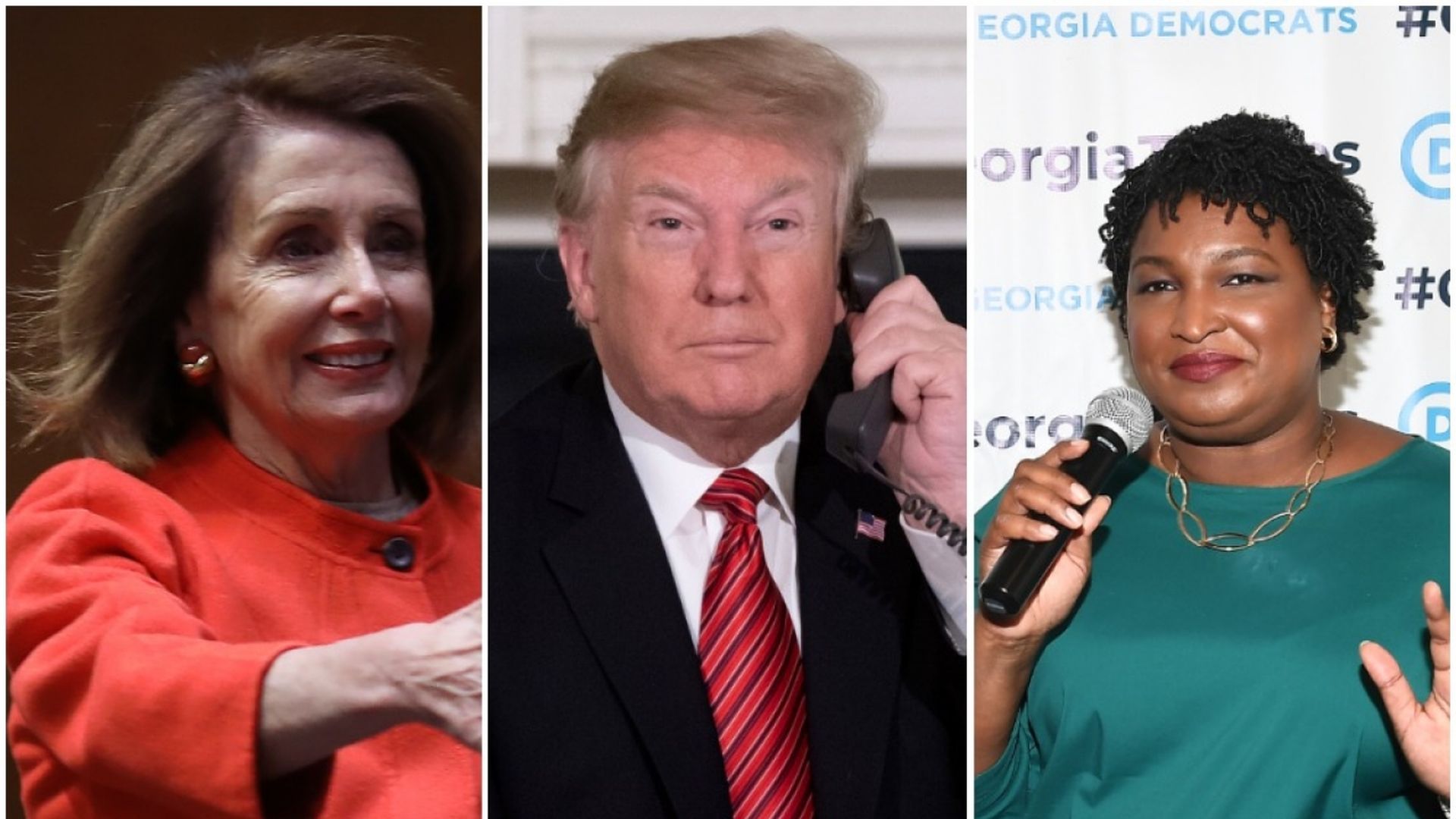 For President Trump's first State of the Union under divided government later this month, Democrats have invited female immigrants and former employees of his New Jersey golf club, as well as a black woman who ran a close race for governor of Georgia, Stacey Abrams, to deliver the Democrats' rebuttal.
The big picture:"[T]he striking visual is shaping up to be the new lawmakers who will be arrayed around the president and elected in the wake of Trump's inflammatory statements about women, immigrants, Muslims and more," AP Laurie Kellman writes.
These are "living reminders of the 2018 elections that delivered Democrats the House majority and a record number of women to Congress, "
"Members of Congress are inviting federal workers who went without pay for 35 days and are worried about a repeat."
P.S. Trump said yesterday that the speech will "cover a lot of territory. But part of  it is going to be unity."
As for the tone, he said: "I think it's unification.  I think it's industry."
Go deeper